Post by BentRod on Mar 24, 2013 13:54:18 GMT -5
I'm sitting here looking at the snow fall and wondering what happened to spring this year. Water temps are still in the 45-47deg area and we're almost to April. Pretty crazy. I remember seeing 70+deg water last year on March 23. The weather has been nuts this spring so far and it doesn't appear to be letting up anytime soon. I've fished some over the past few weeks and we've done decent. Not lit them up numbers wise, but caught some respectable fish on a normal spring pattern. The bite just isn't on fire yet. We're doing good at certain times and other times it's just slow. Most of the fish we've caught have been in the 14-20lb range. Nothing under 10lbs on bait..couple dinks casting. We've been pulling huge shad..the bigger the better, but it's just been an up and down bite on the big bait since the water temps are still hovering in the mid 40s. Mainly fishing the creeks. If you have big shad, any creek should work. They all seem about equal now. Gizzards are plentiful, but they aren't always easy to catch. Sidescan has really helped me this spring narrow in on them with it being tough. I've only caught alewives twice since September (once being Fri..pita..I gave up after catching 8), so I don't really know how they're working, but I would suspect the alewives would do better on the main channel or deeper fish. Hopefully April will bring more normal temperatures and weather for some more consistently good fishing!
Pre-fished for the striper club tournament Friday and caught 3-4 studs and then caught hardly anything yesterday in the tournament. Our pattern just died completely, which is usually what happens when I enter tournaments. I think the big fish was still only 31.5". We had a 30.75" and 30.25" as our best two..didn't even think we had a shot, so we just went to Jakes for beer and burgers! Bigjon, I forgot to try the water! Darn, next time! Mward's crew would have won with a 35", but he didn't understand the rules, even though I thought Mward made the rules!! Haha. Bad luck Mward, you still won in my book!
Here's a few pictures..
I like big bait!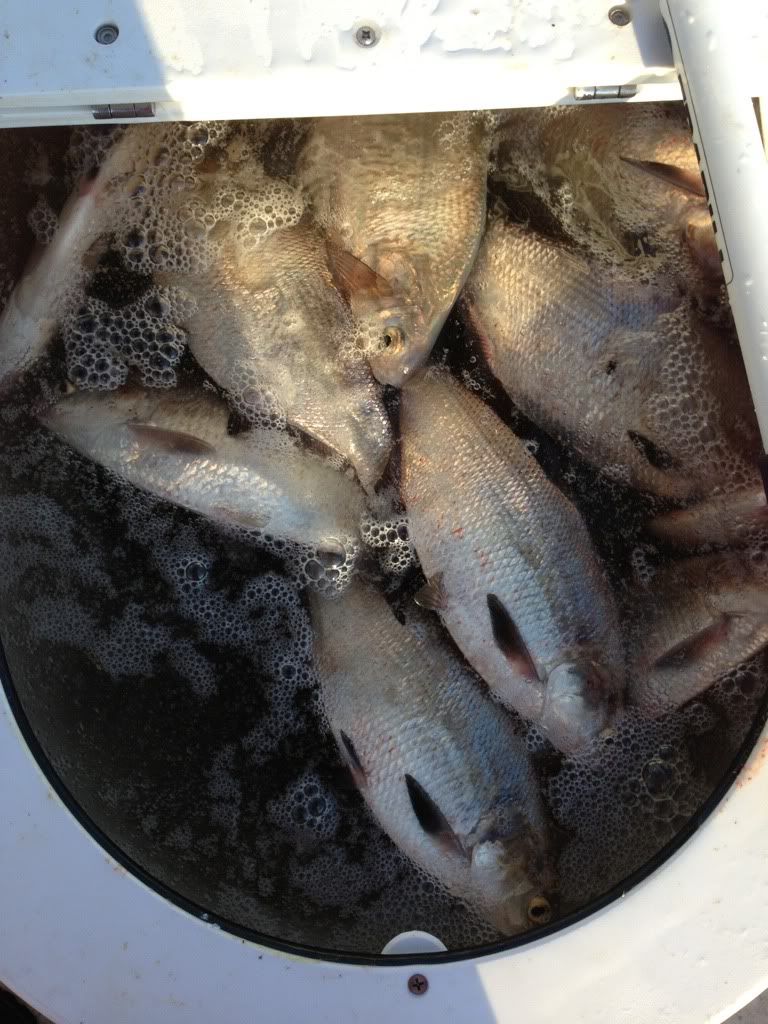 They'll choke it down..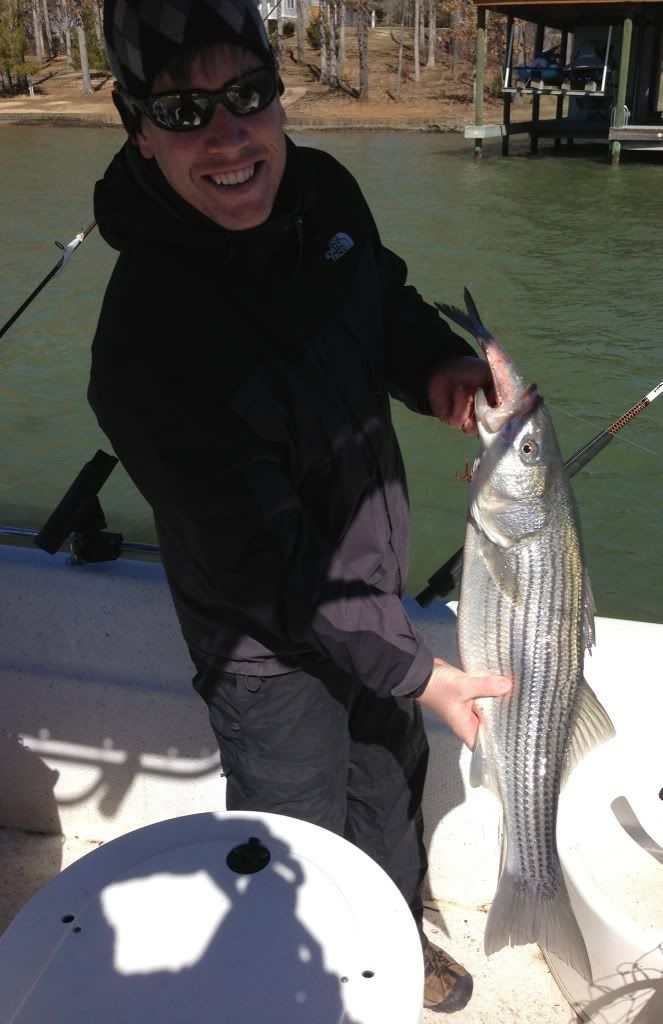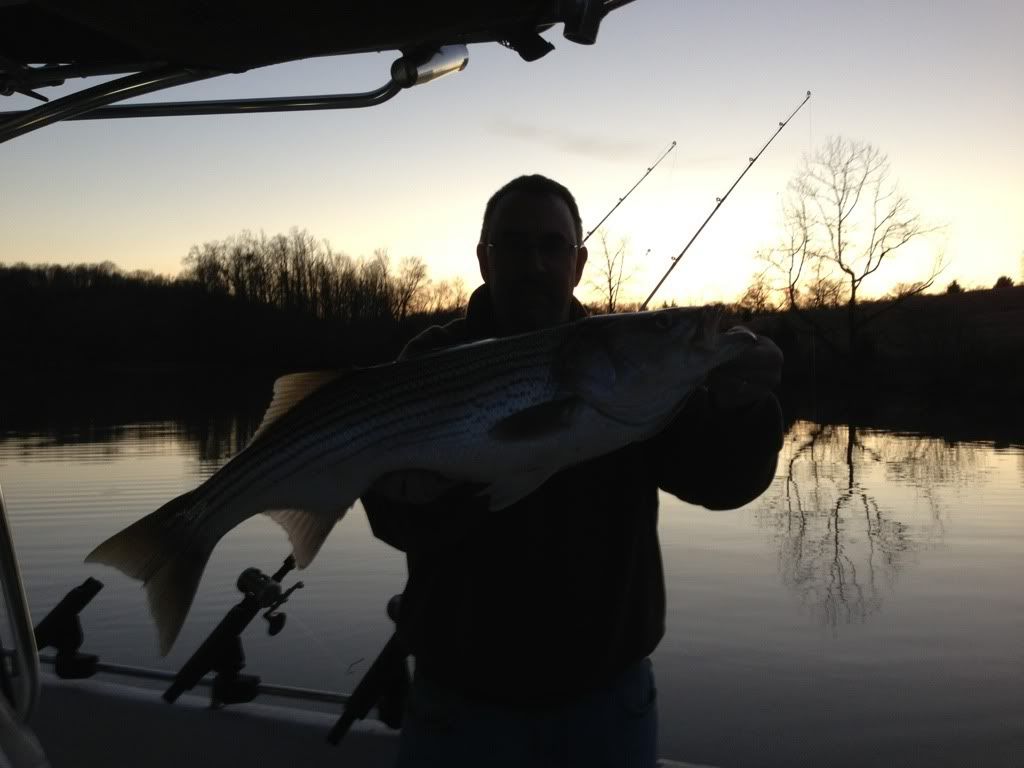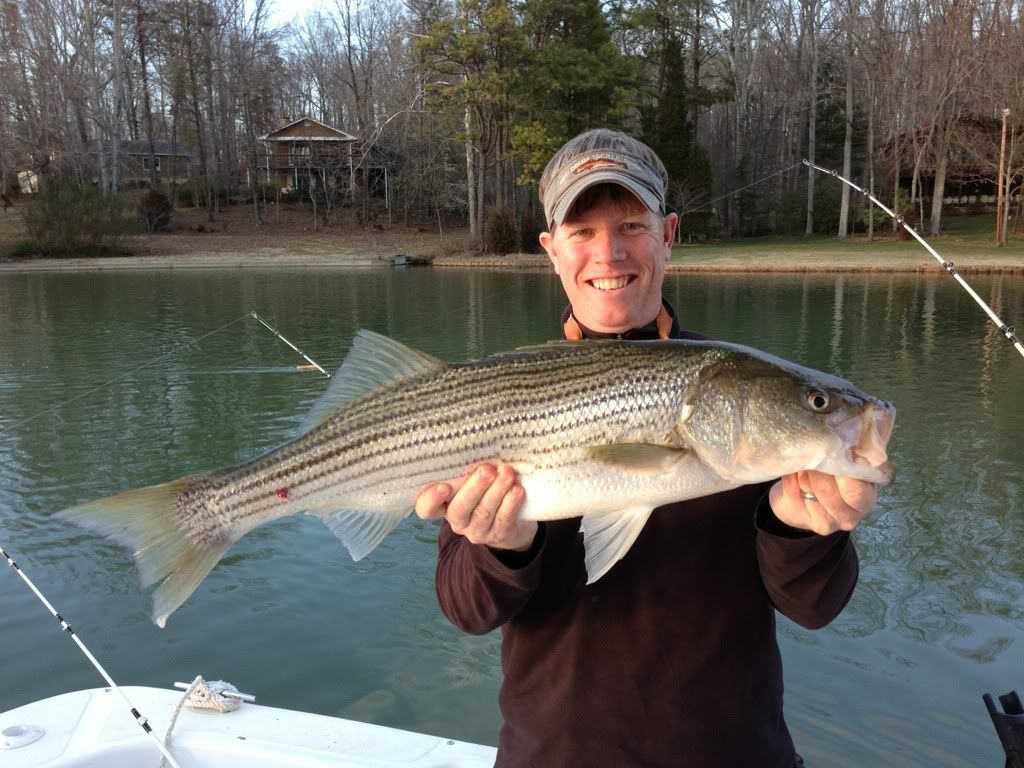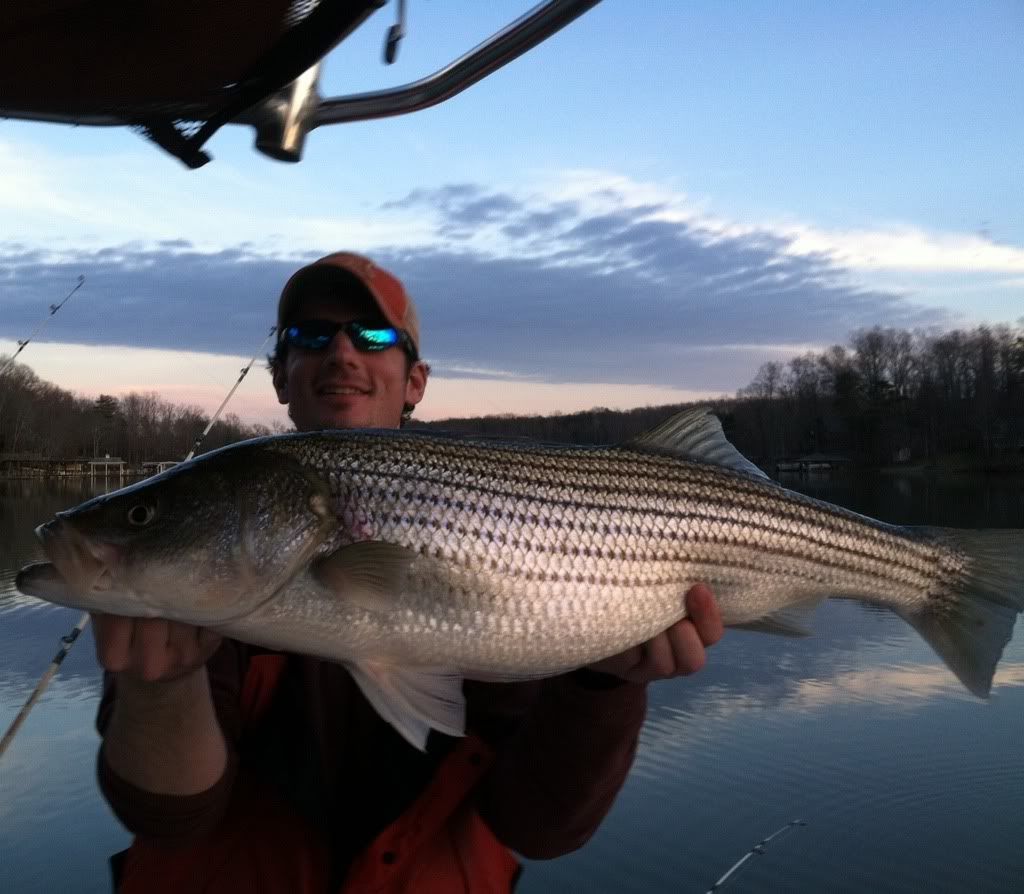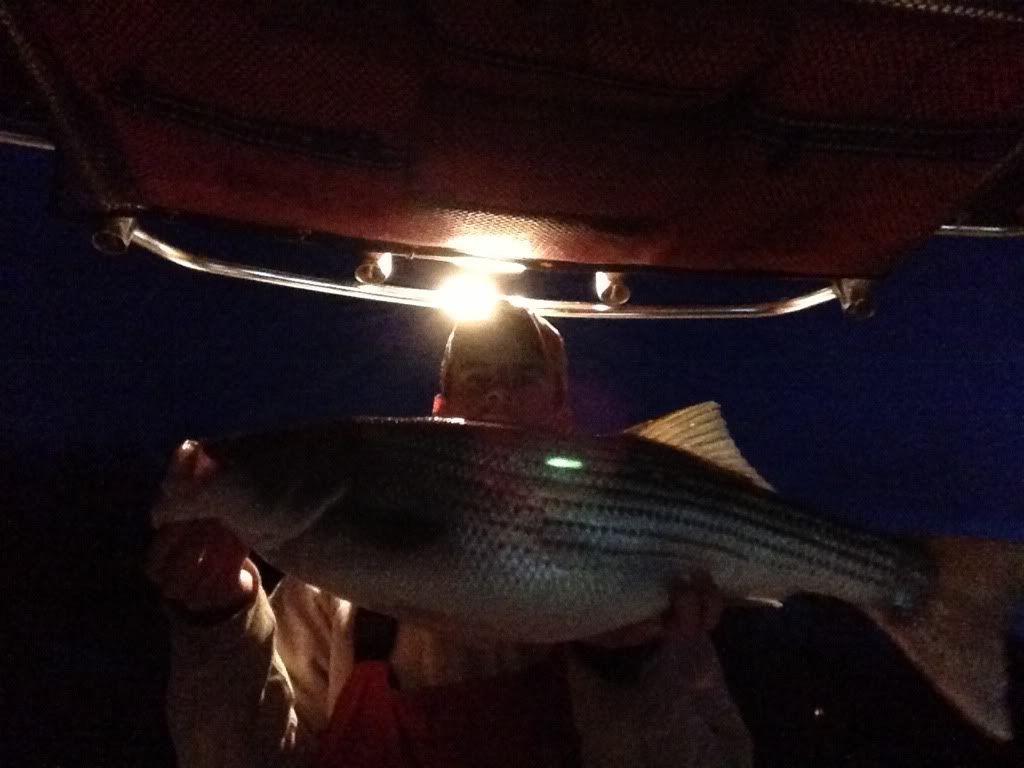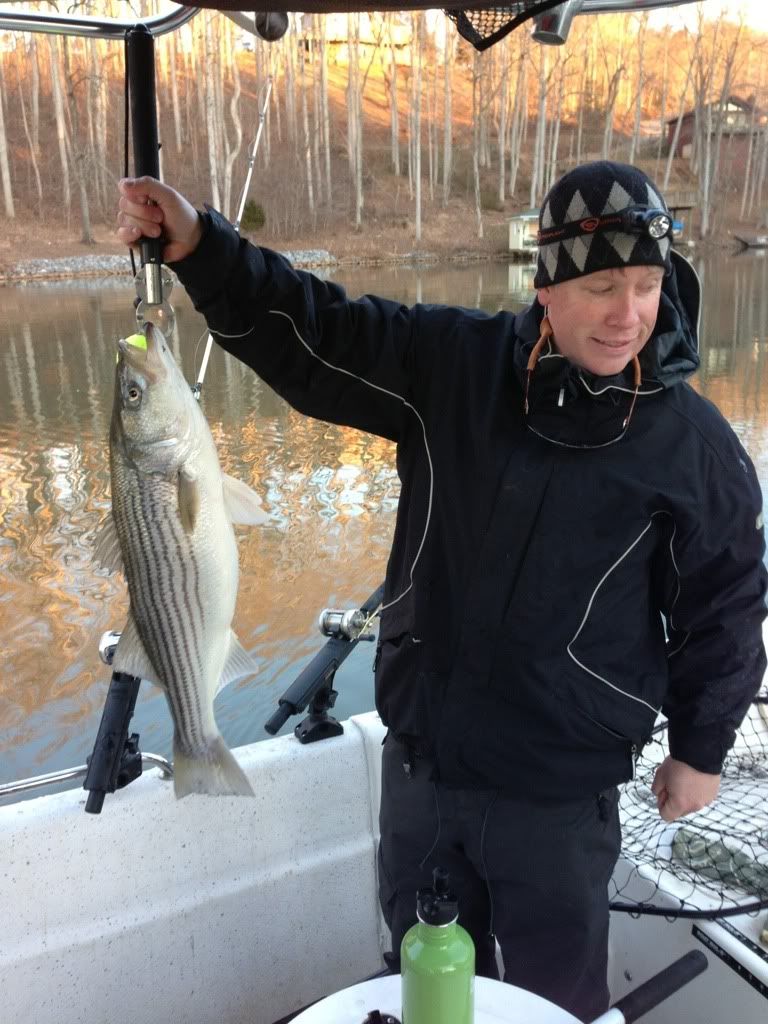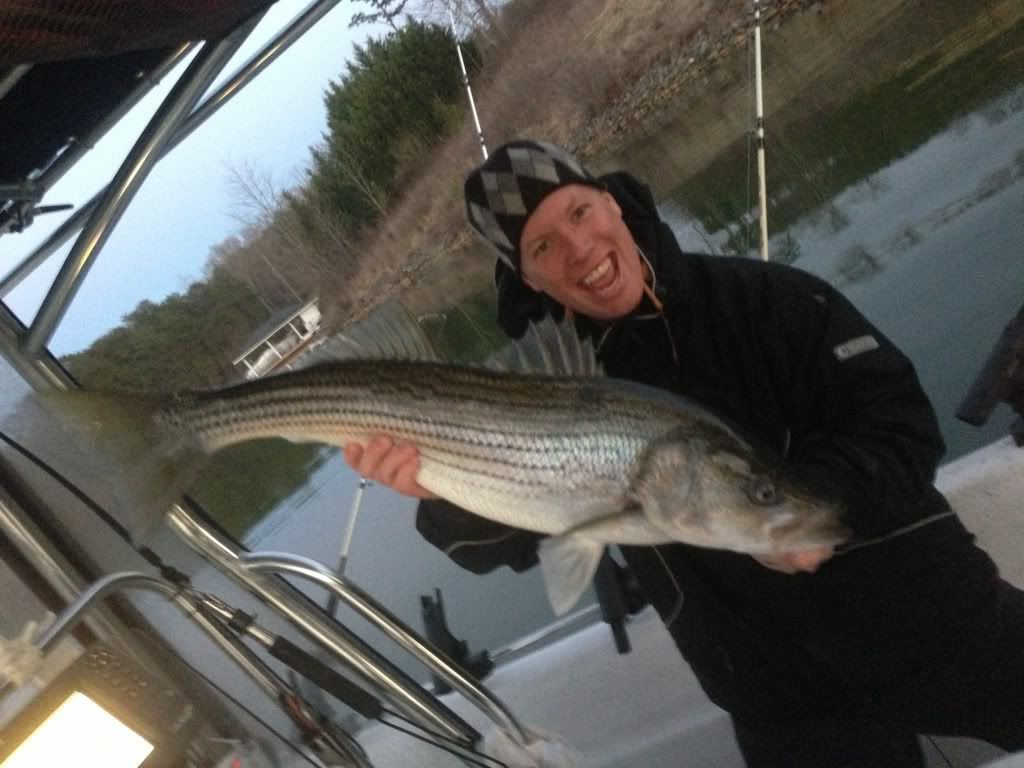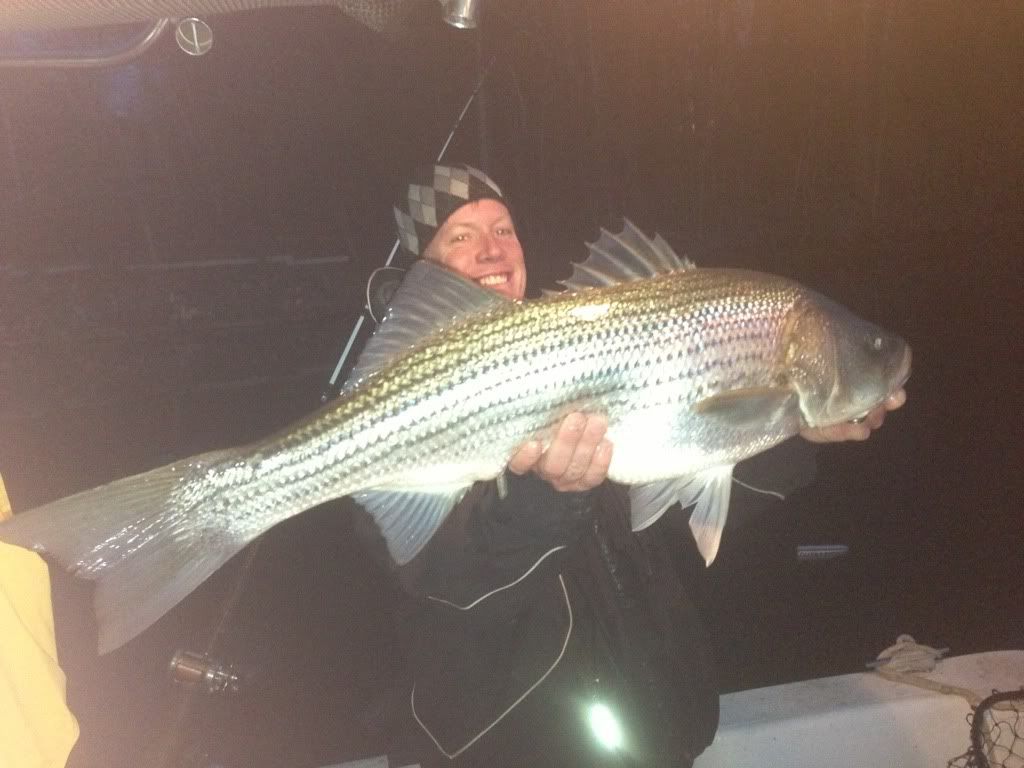 Check out this alewife. 10" I think..biggest I've ever caught! Terrible bait..caught nothing.
For Mward..make sure you learn the rules.