Post by BentRod on Jul 13, 2012 15:16:31 GMT -5
Posting this old report as a test/example...
Well, we got off to a late start Thursday morning because the warrior who was supposed to be on our boat got on the wrong bus and ended up on the other side of the lake from us. So we had nobody on our boat for the first hour or so. We actually found a decent school and just as we did, another boat called and was having motor trouble so they needed us to come pick up their warriors. The bad news is that they were on the other side of the lake from us. But we set off that way and picked up two warriors, one of which was the one who was supposed to be with us anyways, so that kinda worked out. By the time we got back to our school, it was about 8:15ish I think from a 6am start. Anyways, we put out some rods and it wasn't too long before we ran back into the school of fish. Nothing big, but we were able to catch 10-12 fish relatively easy. After that, we set out after some bigger fish. We finally hooked into a big one after a dry spell and of course it got down into the one stump/log on the whole bottom..just our luck. The Navy warrior with us wanted to go in after it, but I think it was already gone..haha. With time running out, we just made a dash up the lake to try one last spot. It paid off as we caught 4-5 more fish there, although they were small again. I think we ended the morning up with 16 stripers (didn't win biggest fish award, but we caught the most so that counts for something!). I'll just say it was an honor to fish with those warriors. They were both outdoorsman and right at home on the water. I was a little nervous since neither Mward nor myself had fished in almost three weeks, but we just winged it and it worked out for us. Glad those guys were able to see some stripes! They weren't huge fish but there were some bent rods and happy faces so thats all that matters! The weather was perfect for us also. It was a fun day on the water for everyone involved I think and a great start to the Memorial Day weekend! God bless our troops past and present!
Weather: Overcast all morning..in the 70s
Water: 75-76deg
Techniques: Normal spread: planers, flatlines, downlines using alewives and gizzard shad.
I lost Mwards email with the pics, but I downloaded some from facebook..quite a few actually..
Catching bait the night before
Early morning start
No warriors on the boat yet..darn..rods were bending over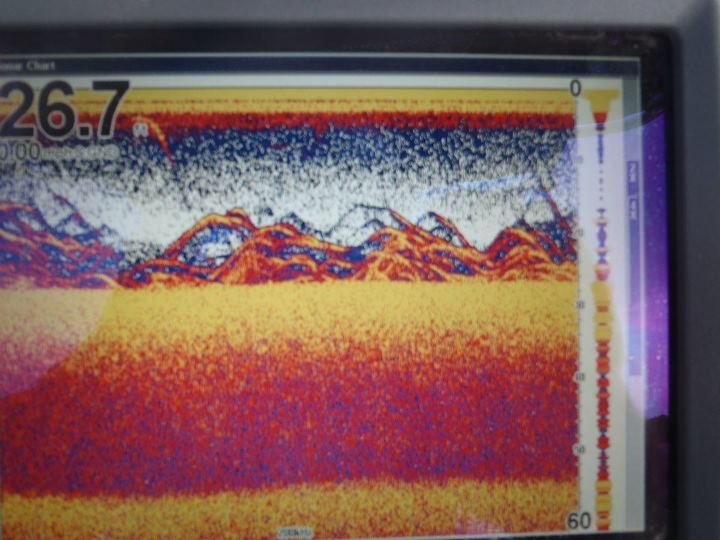 Game on..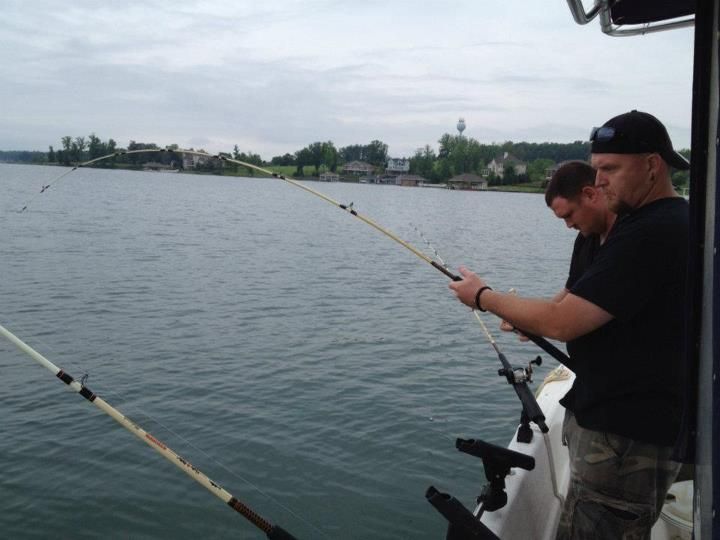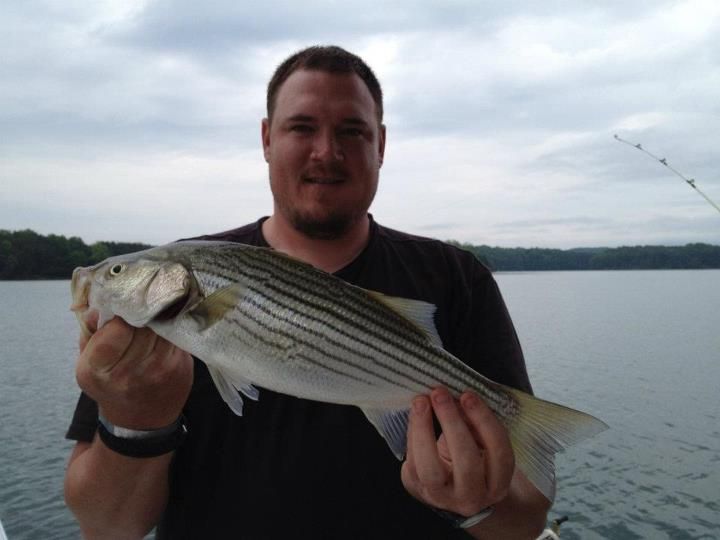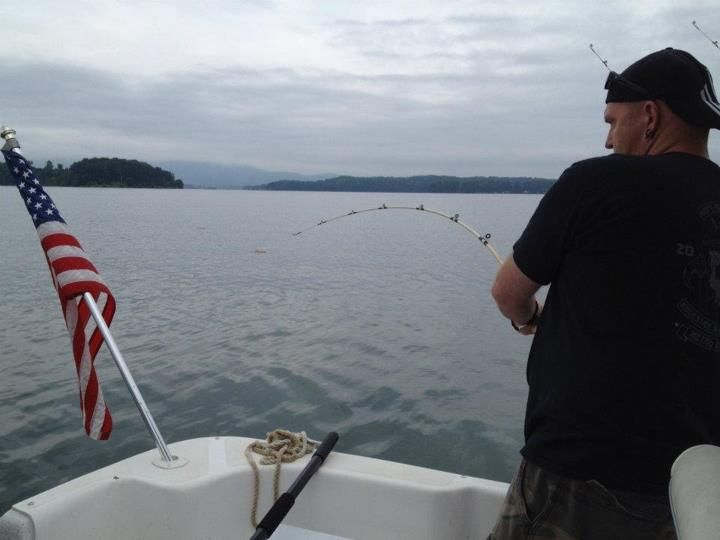 Headin back to the dock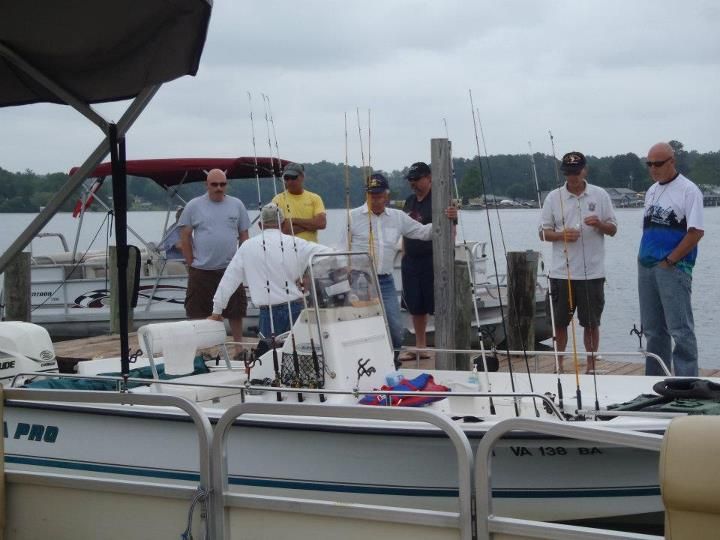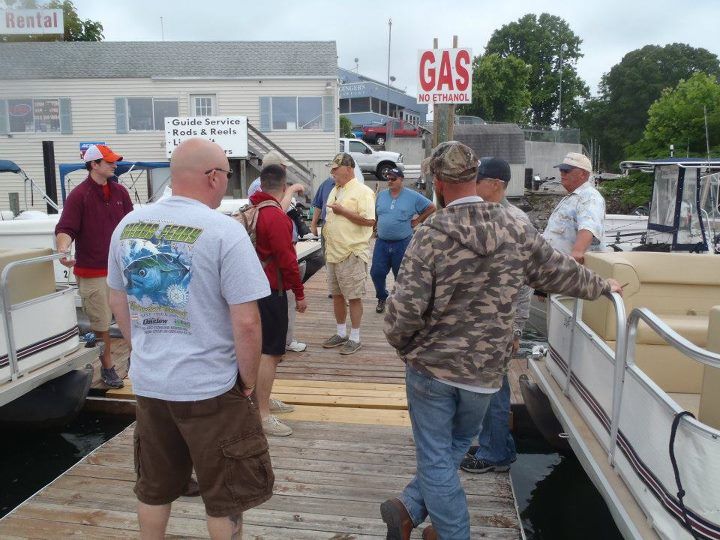 Fox News Interview
Afterwards, Mward and I went to lunch with Chad at Moosies (thanks for the lunch again Chad!) Then we snuck back out for about two more hours of fishing and were able to pick up 7 more stripers fishing junior guide style. We really didn't find a lot anywhere all day; we just worked a few spots over pretty hard to get what we could. Fish ranged from about 18-31"
Doubles!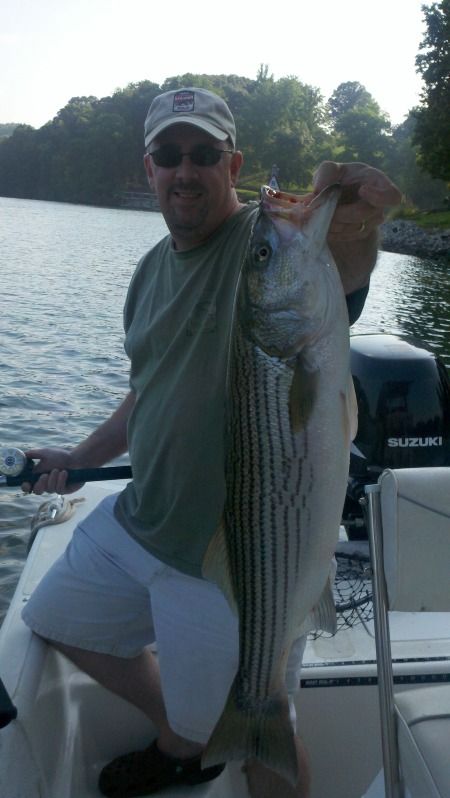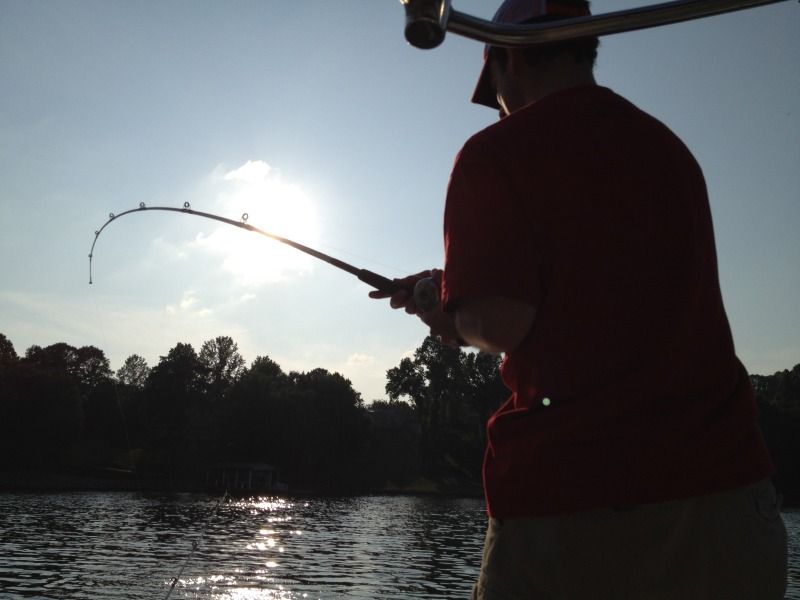 All we catch anymore is small fish, but thats ok I guess...