Post by mwardncsu on Oct 25, 2017 22:41:18 GMT -5
We could not put on the Striper Mafia Tournament Series without the support of our great tournament series sponsors - we appreciate the support of each of them and if you are in the market for any of the products or services which they provide, please give them a chance at your business!
Platinum Sponsor - Striper Soup Bait & Tackle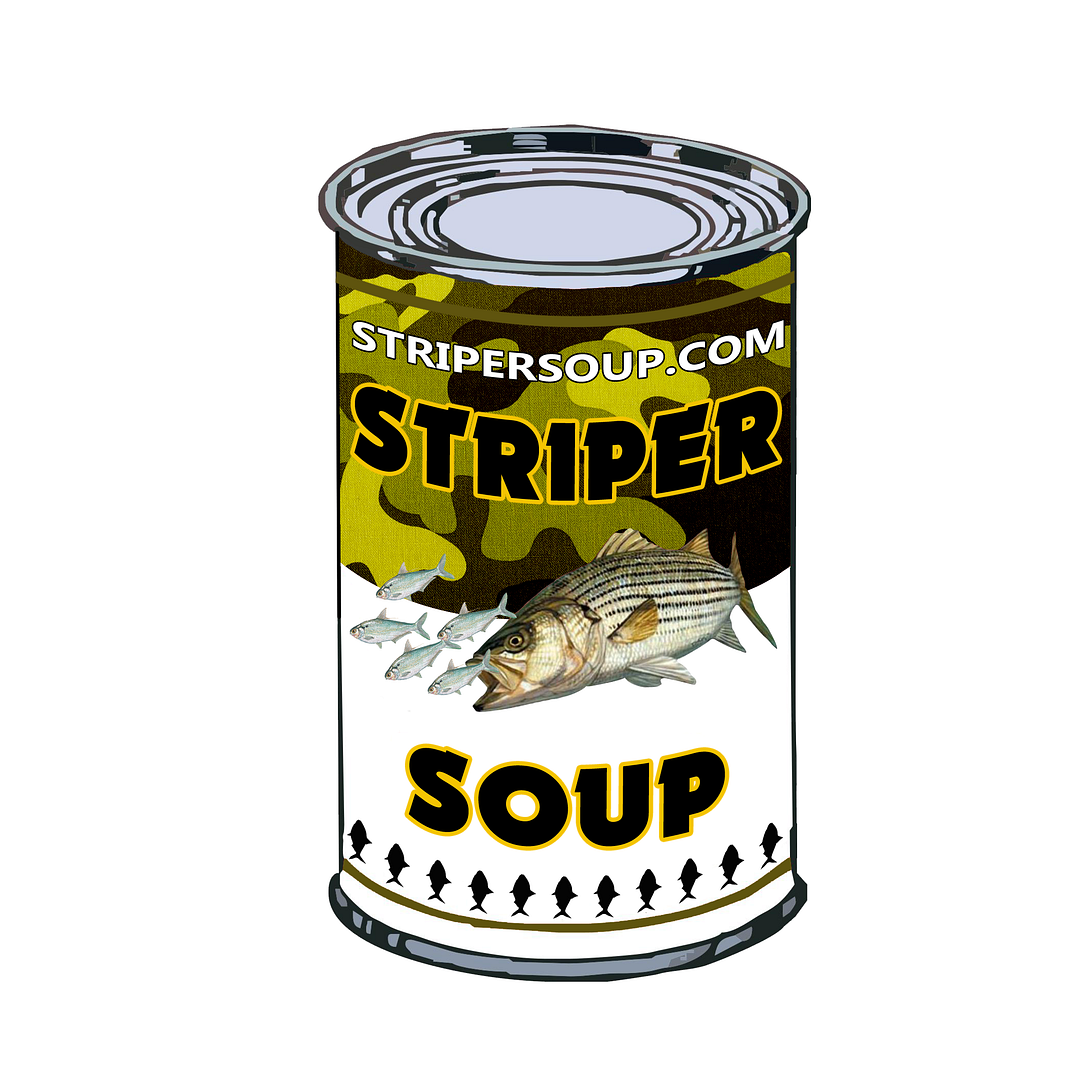 Conveniently located in downtown Acworth only 2 miles from I-75's exit 277, our boat-friendly drive-thru bait and tackle striper store will blow you away! Nestled in the gently rolling foothills of Atlanta's far north metro area, our proximity to prime striper fishing on Allatoona and Carters as well as other nearby lineside destinations is the ideal setup for striped bass anglers everywhere! Please come by the shop after checking us out online to chat with our laid-back, friendly on-staff striper pros for the hottest striper information and knowledge that the big stores only dream about having. We provide the highest quality threadfin and gizzard shad to anglers and our partner bait shops.
Website:
stripersoup.com/wpress/
Phone:
770.529.9601

Team of the Year Sponsor: Moser Electrical & Plumbing

An experienced Electrician and or our on staff Electrical Engineer will access your electrical needs with a thorough evaluation to insure the safest, cost effective electrical wiring solution/installation without sacrificing quality. ​For all of your plumbing needs Moser Electric Plumbing Division can help with fast, service, all with a level of service which is second-to-none. Moser Electric Plumbing Division can help with all of your plumbing needs.
We're passionate about delivering an exceptional experience. When you hire us, you're hiring a team of professionals who are trained and skilled electrical team to deliver lasting value to your home or business for all your electrical and plumbing work, home electrical or plumbing repairs. There are many commercial electrical and plumbing contractors, but we strive to be the most reliable, cost efficient available.
From the initial electrical or plumbing design process to electrical or plumbing installation completion, we consider ourselves humble guests in your home or business.
You can rely on our professional team to make recommendations that fit your needs, but always give you the final word.
​Website:
moserelectric.com
Phone:
540-814-0152
Big Fish of the Series Sponsor: Humminbird


For over 40 years Hummingbird has been America's favorite Fishfinder – the leading innovator of Side Imaging technology – providing recreational and professional anglers difference-making days out on the water, day after day, year after year.
Humminbird introduced fishfinders, depth sounders, marine radios and GPS systems to anglers. In fact, many of the exciting innovative products and features that are in wide use today were our creation. We continue to introduce smart technology and cutting-edge products for anglers and their families to get the most out of their getaways, daytrips and fishing adventures.
Humminbird products are available through a wide variety of retail outlets in the USA and Canada, and available worldwide in over 100 countries through our local dealers and distributors.
The Humminbird brand is manufactured by the Marine Electronics Group of Johnson Outdoors (Nasdaq: JOUT). At a state-of-the-art facility in Eufaula, Alabama, Humminbird designs, engineers and manufactures sonar and electronic products primarily for the consumer market.
​Website:
www.humminbird.com
Gold Sponsors:
Big Fish Outfitters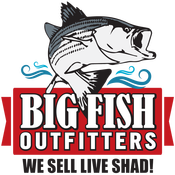 Big Fish Outfitters is Tennessee's foremost destination for Striper, Catfish, big fish fishing gear, live bait and information. Located at exit 364 Lenoir City on I-40 right out side of Knoxville. We are a half mile south of the Clinch River access below Melton Hill Dam. We have eight major lakes located within 1 hour of our location including Watts Bar Clinch River, 1 minute away, Melton Hill 3 minutes, Watts Bar Tennessee River, Fort Loudon and Tellico 20 minutes, Chickamauga, Watts Bar Dam, Norris, Cherokee, and Douglas 45 minutes. Our unique inventory of fishing equipment and incredible live bait including LIVE SHAD will help supply any angler at any experience level. We have the quality equipment and bait that you want along with the friendly customer service and expertise you deserve. Our on line store carries just a fraction of what keep on hand at our physical address so come on by and check out what all we have to offer!
Website:
bigfishout.com
Phone:
865-224-2225
The Inn at Halesford Harbor

The Halesford Harbour Inn, Bedford County's only waterfront motel, is peacefully tucked into a quiet cove that affords beautiful views from all guests rooms. The Harbour Inn offers eleven efficiency suites with a full size refrigerator and stove top range and twelve deluxe rooms with a mini-fridge and microwave. Also available is a gorgeous two-bedroom, two-bath suite with spectacular views of Smith Mountain Lake. The apartment is located between the two wings of the Inn and offers a full size kitchen, living room, two separate bedrooms each with a queen bed, two full size bathrooms with room offering individual climate control. This is the perfect honeymoon suite or ideal for families and groups that need a little more room than what a regular Inn room offers.
All rooms have two queen size beds, dresser, table and chairs, and a flat screen television with a viewing package that includes DirecTV service and Showtime movies. Free Wi-Fi is also available. Individual heating and cooling units allow you to control the temperature of your room. Fresh linens and towels are provided. Complimentary coffee and a coffee maker are included in each room as are complimentary shampoo and soap. Daily housekeeping services are available. A number of rooms have been set aside as "pet friendly" for an extra nominal fee.
Website:
www.halesfordharbour.com/index.php/harbour-inn
E-mail: i
nfo@halesfordharbour.com
Phone:
(540) 297-0070
Redi-Rig Tackle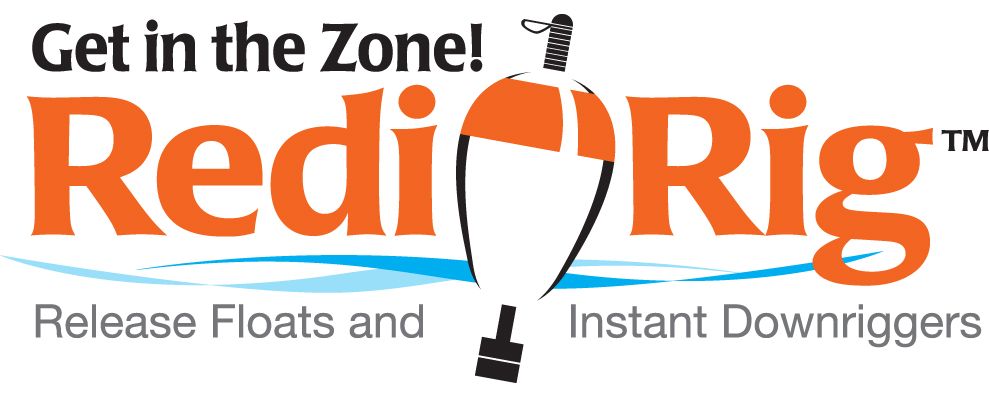 Designed with the angler in mind, RediRig has developed products that make fishing more fun by reducing the amount of time spent tying and untying tackle to your line. RediRig's patented release system is at the heart of all of our products and has allowed us to develop a wide variety of unique applications featuring our Release Floats, Planer Floats, and Instant Downriggers.
RediRig Tackle, located in Cleveland, Ohio, was founded in 1999, and is a manufacturer of patented fishing release floats, instant downriggers, and planer boards. Our products are designed for professional and weekend anglers fishing for stripers, tuna, shark, walleye, flounder, fluke, tarpon, mahi mahi, pike, trout, bass and just about any other species of fish you can imagine. All RediRig Tackle products are proudly made in the U.S.A.
Website:
www.redirig.com
E-Mail:
contactus@redirig.com
Phone:
866-574-1380
Rock Creek Plane Boards
Rock Creek Planer Boards delivers quality, llight-weight in-line planer boards that pull wide even with big baits. Hand-crafted in West Virginia and proven on the waters on Smith Mountain Lake, VA, these boards will help you get your baits to the fish and fish the boat.
Try out a set and see the Rock Creek difference!
​
Website:
smlstriperfishing.com/product/planer-boards/
Phone:
(304) 928-7653
Smith Mountain Striper Club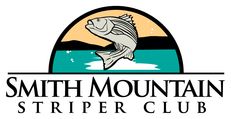 The "Striper Club" is a non-profit organization committed to the preservation and enjoyment of the land-locked Striped Bass population in the freshwaters of Virginia, focusing on Smith Mountain Lake. The major elements fundamental to the Club's purposes are Education, Conservation, Community and Social.
We actively strive to promote, protect and preserve the quality of Striped Bass in SML.
We educate our members and the general public about all aspects of the Striped Bass fishery.
We work closely with VDGIF on programs to improve the fishery for everyone at SML.
We conduct activities, programs, and social events to promote unity and fellowship of the Club.
Our volunteers give back to the local area by participating in many worthwhile community events.
General Membership meetings are held at 7:00 pm, the 1st Friday of each month at the Moneta Community Center on Rucker Rd, unless otherwise noted.
Website:
smithmountainstriperclub.com
E-mail:
smsc@smithmountainstriperclub.com
Striper Sniper Tackle

Striper Sniper Adventures, a successful fishing guide service, was founded in 2003 by Troy Roberson. The guide service promoted conservation, sportsmanship, and the fishing industry while helping anglers catch the challenging and ever-elusive striped bass. Troy quickly became recognized as a subject matter expert and has been featured on television as well as numerous fishing publications over the past 10 years. In 2010, Troy made a decision to bring his extensive knowledge of striper fishing to the tackle industry when he founded Striper Sniper® Tackle. Following the same success of the guide service, Striper Sniper Tackle has quickly established itself as a brand that fisherman recognize and trust. This can only be achieved by someone with 25+ years of striper-fishing experience who also understands the complex inner-workings of the industry.
Offering a full line of plastics and trolling gear - jig heads, hand-tied bucktails, umbrella rigs, flutter spoons, sassy shads and the deadly Striper Sniper Snake Worm, Striper Sniper has just want you need for your artificial trolling needs. The Striper Sniper® Snake Worm has been the #1 bucktail and umbrella rig trailer for over 25 years! The unique tail design creates a natural swimming action that triggers reaction strikes and sends stripers into a feeding frenzy. The Snake Worm is the ultimate trailer for your favorite bucktail, umbrella rig, spinnerbait, chatterbait, or buzzbait. Each Snake Worm is scent enhanced and comes in eight color options.
Zero in on your target with Striper Sniper!
Website:
www.stripersniper.com
E-mail:
fishing@StriperSniper.com
Tim Wade Custom Cast-Nets

Any Successful live-bait striper fishing trip starts with catching the right bait and catching the right bait requires the right cast net. As anglers, we take pride in our equipment - our rods, reels, boat - and you should take the same pride in your cast-net. Tim Wade of Rockledge, Florida, has been building cast nets for over 43 years and knows the ins and outs of what makes a quality net that works in a variety of conditions. If you know what you want, Tim Wade and his team can deliver a net to your exact specifications - or give Tim a call, discuss your needs and he'll recommend just the right net for your target bait size and catching depths.
It makes a difference when you catch your bait with a hand-crafted net.
Phone:
321-729-9537
Website:
wadescastnets.wordpress.com/
Silver Sponsors: