Post by mwardncsu on Oct 8, 2017 20:45:24 GMT -5
We had some great teams from all over the Southeast - TN, SC, GA, VA, AR and I may be missing some. Mix of skill levels - 5 teams came from VA - several of them with no expectation of winning, but the tourney being an excuse to come and fish in TN. One of our VA teams brought his son - great bonding experience for them. I hear lots of comments of how they all had a great time fishing regardless of the outcome. Its seeing these opportunities for father/son, friends, etc to get to spend that special fishing time together that makes these worth all the effort in putting on.
14 teams entered - I'll be honest to say I was a little disappointed that we did not have at least 20-25. Was counting on a few that had pre-registered and I did not find out they were not fishing until I had not seen their check and I called to confirm. That said, its a tough call at times - a $500 all-in fee can be a lot - though the travel itself is more costly - and the feeling that you need to pre-fish thus time away from work and all - I get that for sure - and the time of year might have played a part - I did not realize the Lainer Striper Club had an event on that date until last night. Make the entry too high and folks don't think they can afford it or think they will throw away their money. Make it too low and there is not enough potential return for the cost to go. I'm open to what the right amount is - if we had a larger # of teams we could do a split "high-stakes" vs. "open" class or something.
Anyway - regardless of all that I judge this as a successful event. It was our 1st on the road event away from SML... this event was the excuse to push forward and get the trailer and set it up for a "tournament in a box" and it worked out really nice in terms of organization & setup - happy with how that turned out.
All the teams were great guys - we had some real quality fish turned in and all but one team I think caught fish on tournament day (one had boat and trailer issues and could not get back to the check-in). Some of you have seen my post on Facebook about this, but we had one situation in which one team had a fish break them off, but the planer board stayed hooked to the line that was hooked to the fish. The board popped up and another team near-by retrieved it and called them over, said here's your board - and of by the way the fish is on it. The fish them came up and the team that had it break them off netted it. They could have turned that fish in and stayed quiet but they called me to see what they should do - after they had revived and released the fish. I had to make the call that it could not be counted as it broke them off and especially since another team retrieved the board - hard call on that one, and as it turned out that fish would have put them perhaps in 3rd (in the money) or at least 4th (and would have yielded them a rod/reel combo from Big Fish Outfitters). It's the integrity of guys like that which makes me proud of the series and what we're building.
I had hoped to come up Thur night and jump on with someone on Friday - and maybe Sun AM, but I was behind the 8-ball getting things ready to travel and then the weather turned nasty for Sun AM so my fishing plans got skunked - tough to come to TN and not wet a line - but that's OK - we created an opportunity for others to do so and enjoy the Striper Holy Land - I'll get my chance again soon enough....
Some pics of the event below.... thanks again to all of you that came out and made the trip from VA - and I hope to see you - and others - at our other events in the future!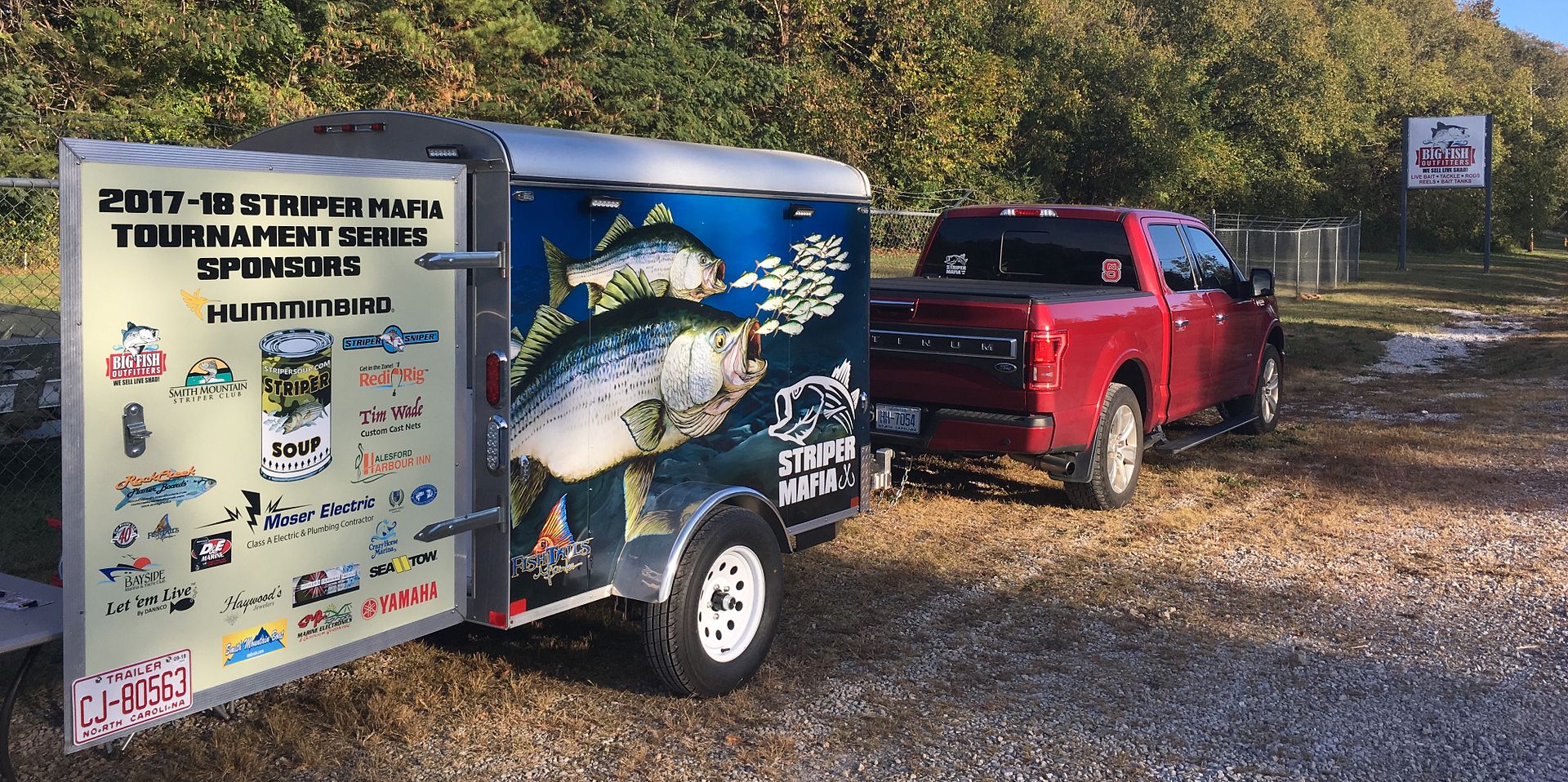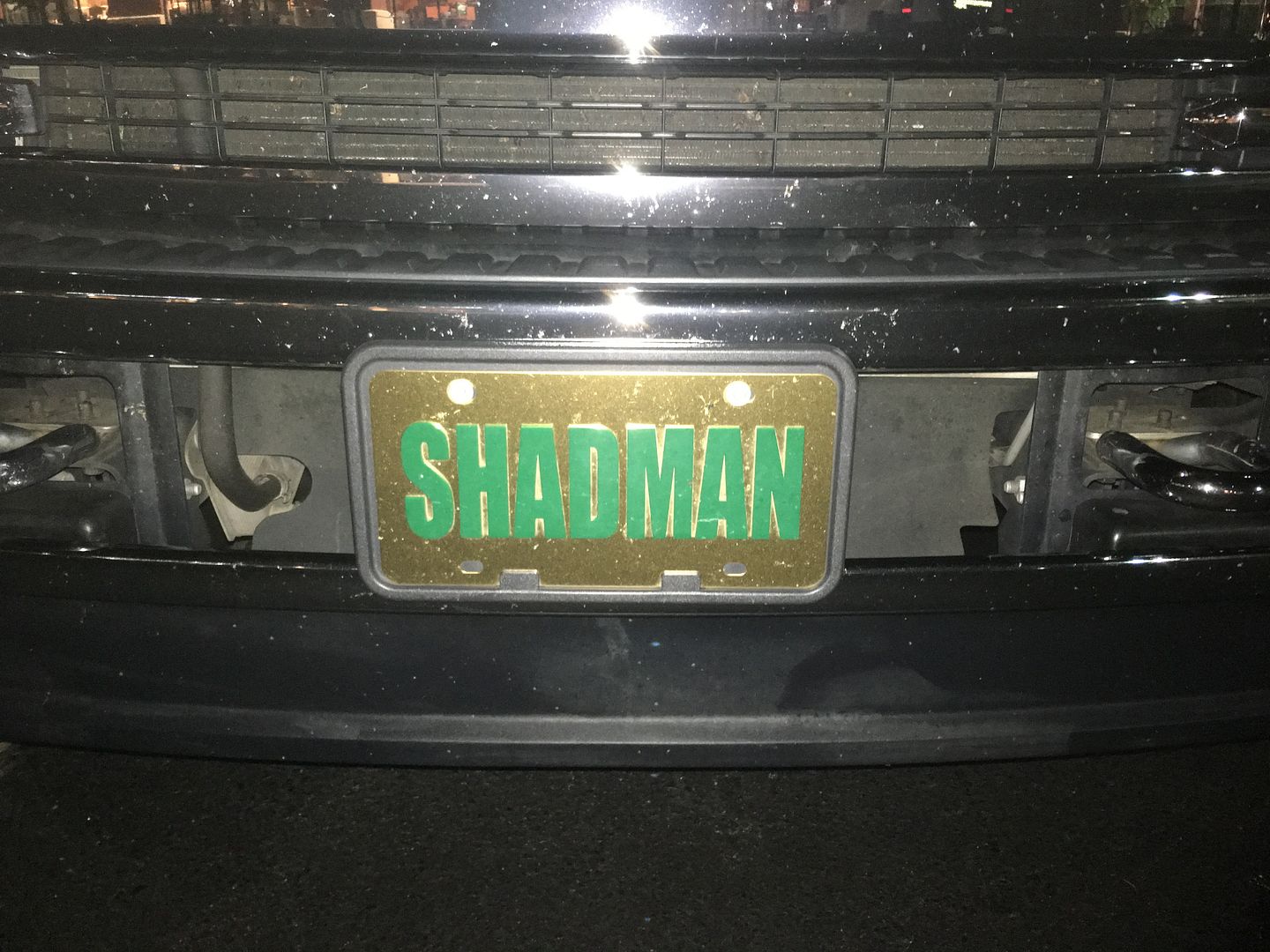 Tourney Director working over his sponsors...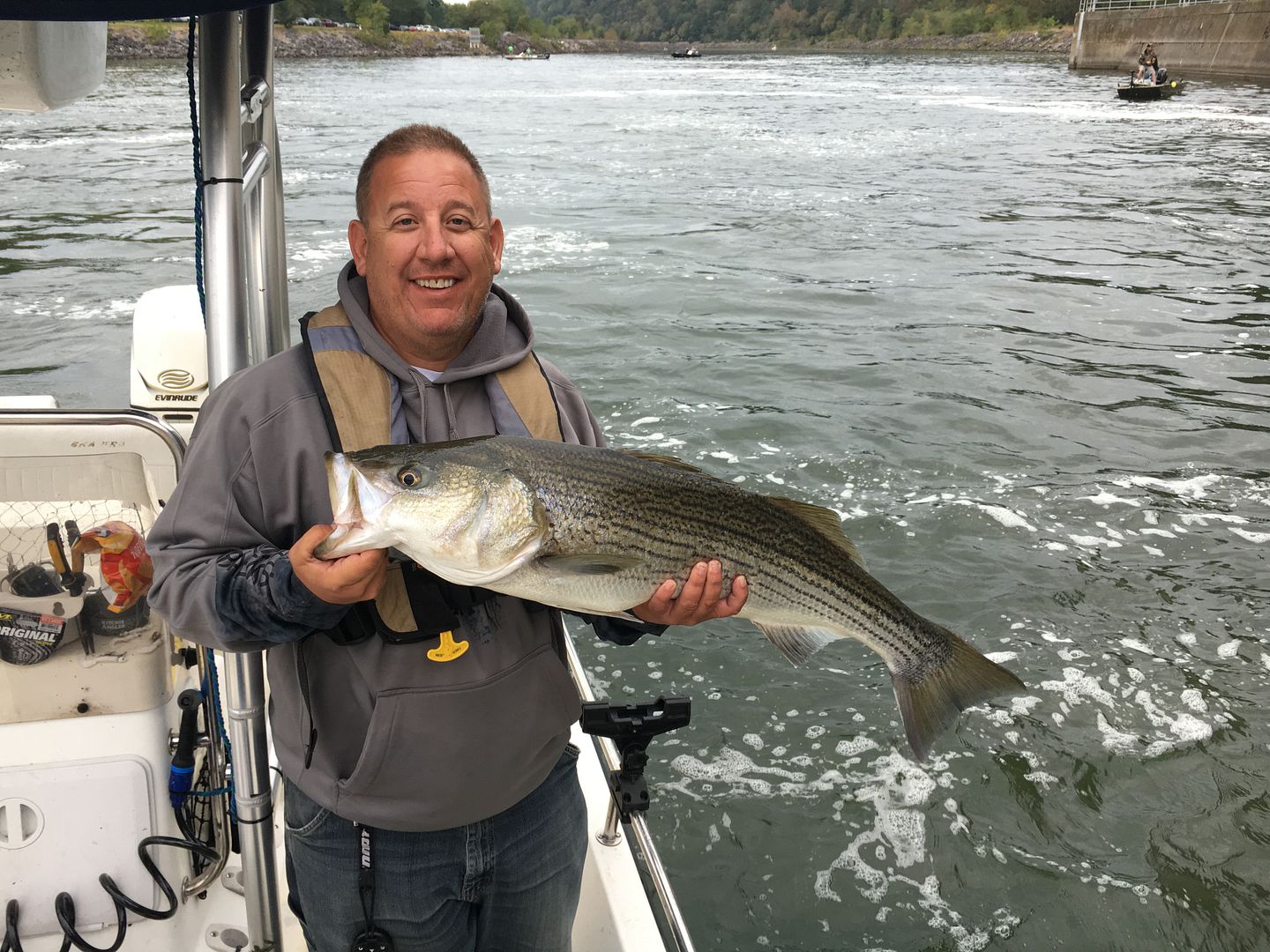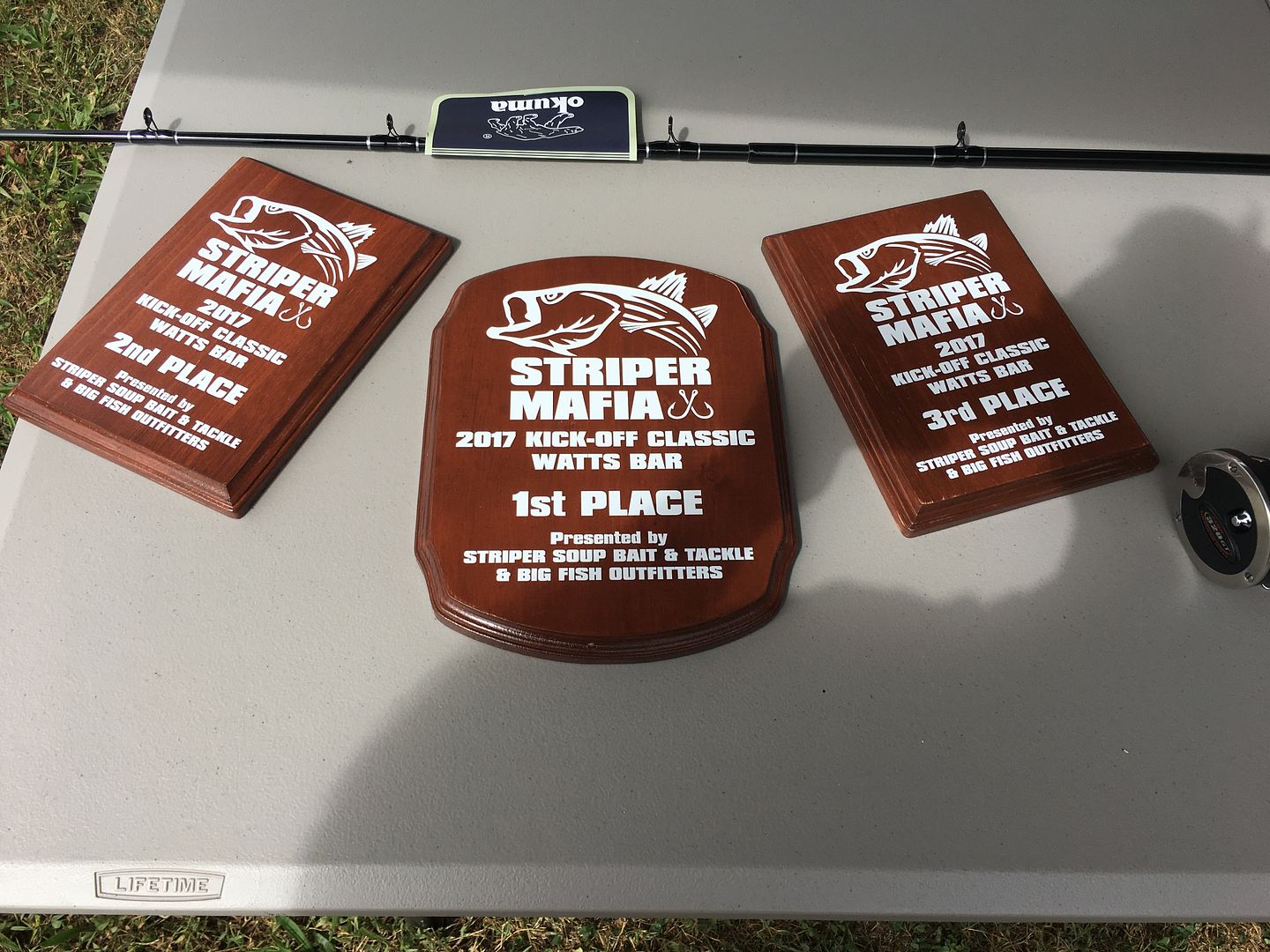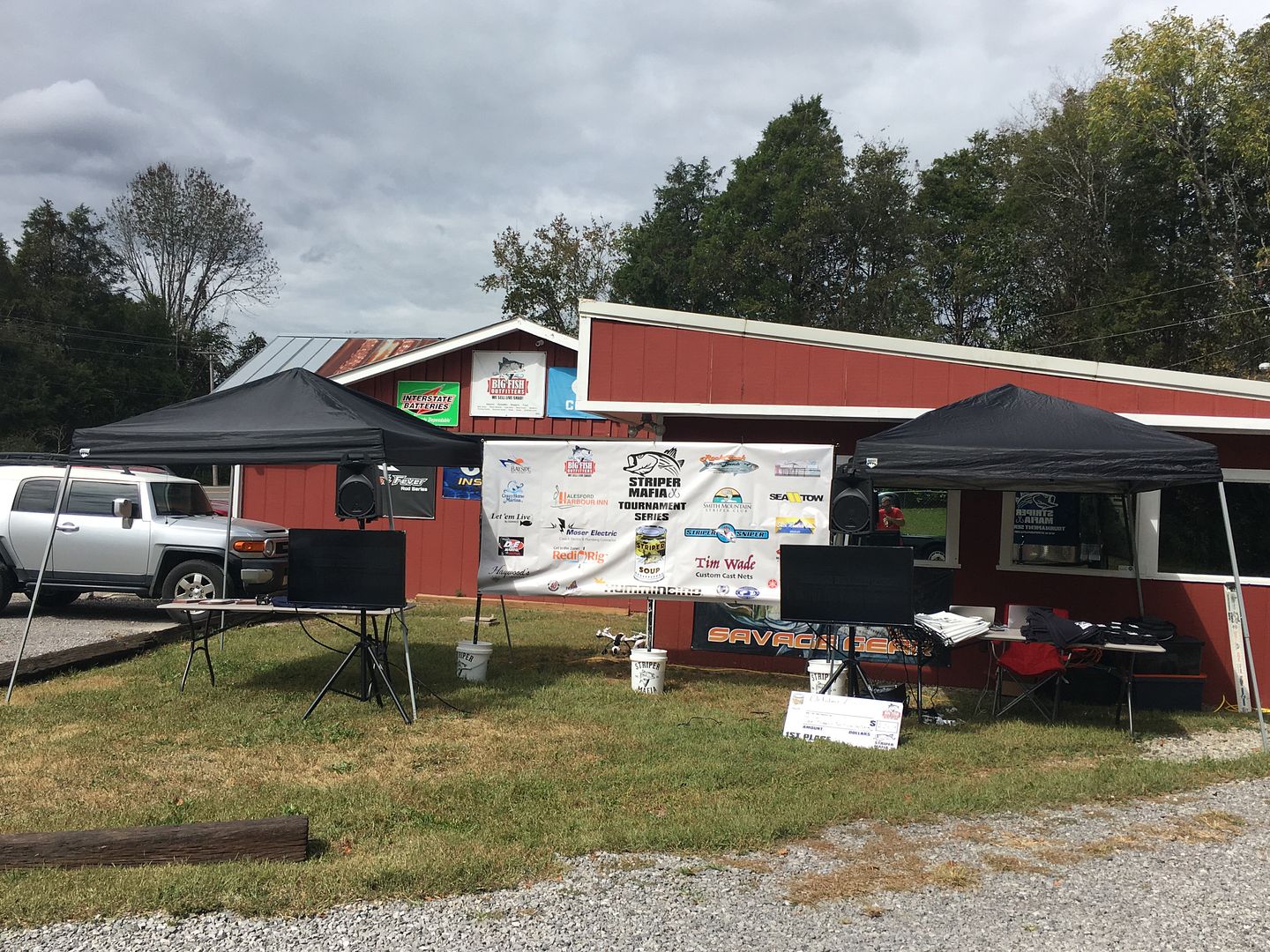 4th Place - Team Simpson Trucking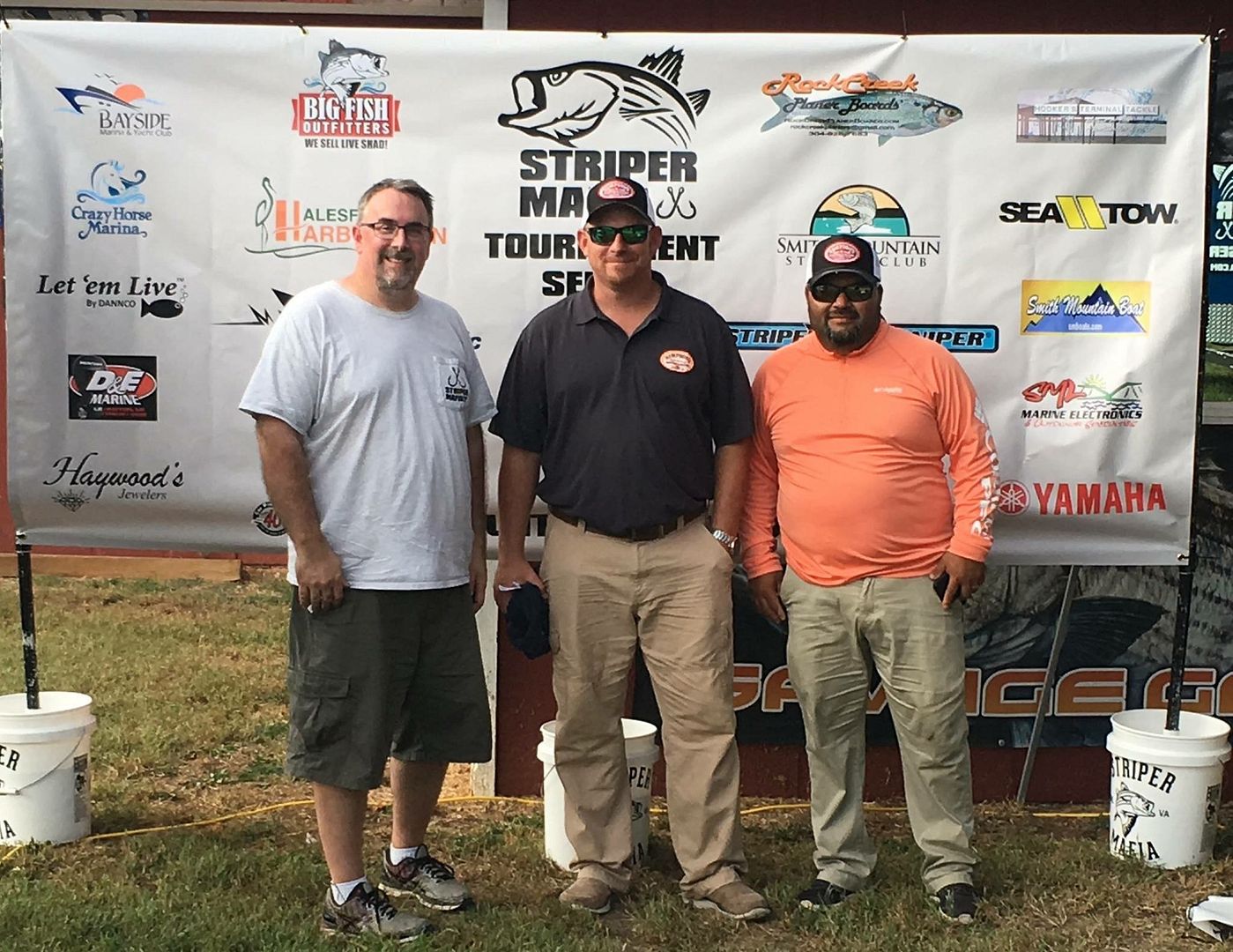 3rd Place - Team 84 Degrees
2nd Place - Team Timberkings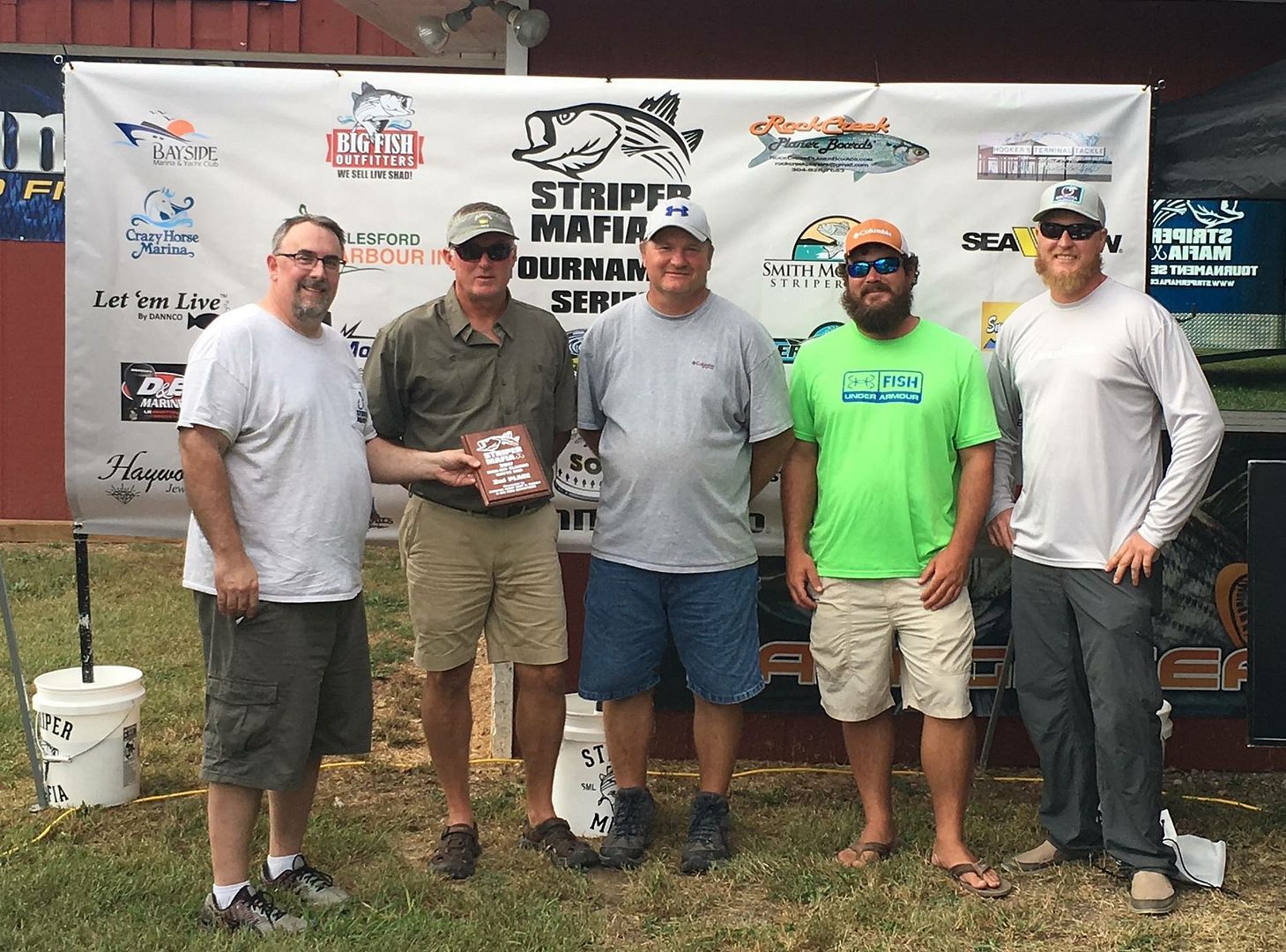 1st Place -Team Dream Team - errr I mean Team Big Fish Outfitters