Post by Yam on Jun 17, 2017 11:42:40 GMT -5
Last week, I was bitten by the cobia bug. Thus I decided to buy all the right tackle and a bigger net (not big enough) and head out for a 3 day journey to the Bay. Only this time, I fished the first two days alone and was joined by LiveBaitJunkee (LBJ) for Day 3.
Day 1
was an awesome day on the bay. It was a bit choppy around noon but it settled down later in the day. I was on my own boat following my own rules with a sense of freedom that can't be expressed. I was able to get more bait than anyone would ever need and chopped it and stomped it into a blood and gut stew that I used as chum. I was also tossing out chunks and fishing with a combination of fresh cut and live bait.
After a few rounds of woozy sea sicky feelings and several shark battles, things changed for the better when a 48 inch, 35 pound cobia decided to join the party. It took me 35 minutes to land this thing. Netting a cobia is hard enough with a partner, but doing it alone is an awesome challenge! And after the battle was over, I was done! He kicked my ass as much as I kicked his. What a wonderful fighter! I didn't want to fish anymore that day but I couldn't wait for Day 2!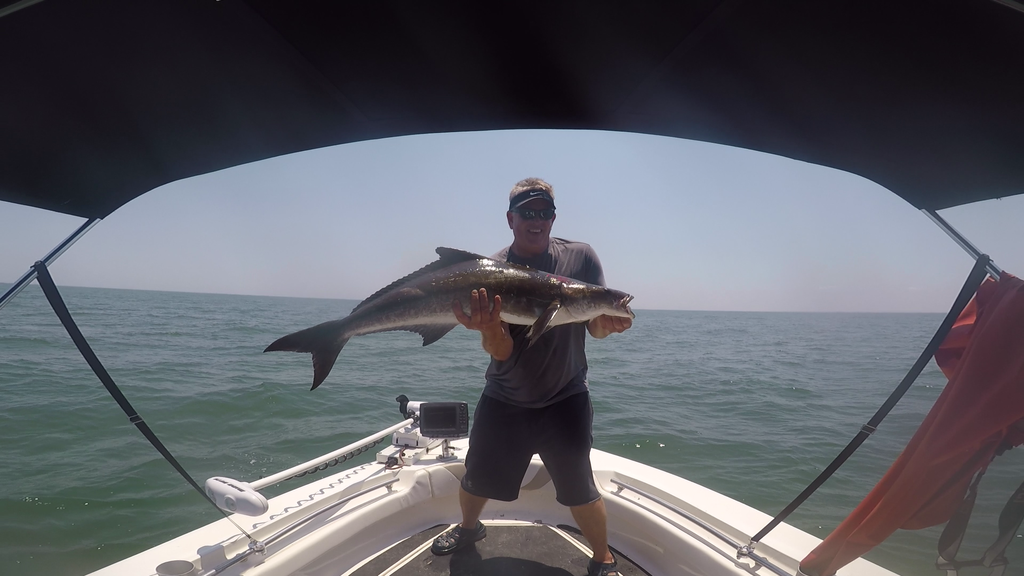 Day 2
was a tough day...very tough!! I woke up extra early with cobia on my mind! After dropping my boat, I was feeling that peace feeling again as I searched for bait. And after checking out some spots real early, I quickly learned that "one-and-dones" were awaiting once first light came.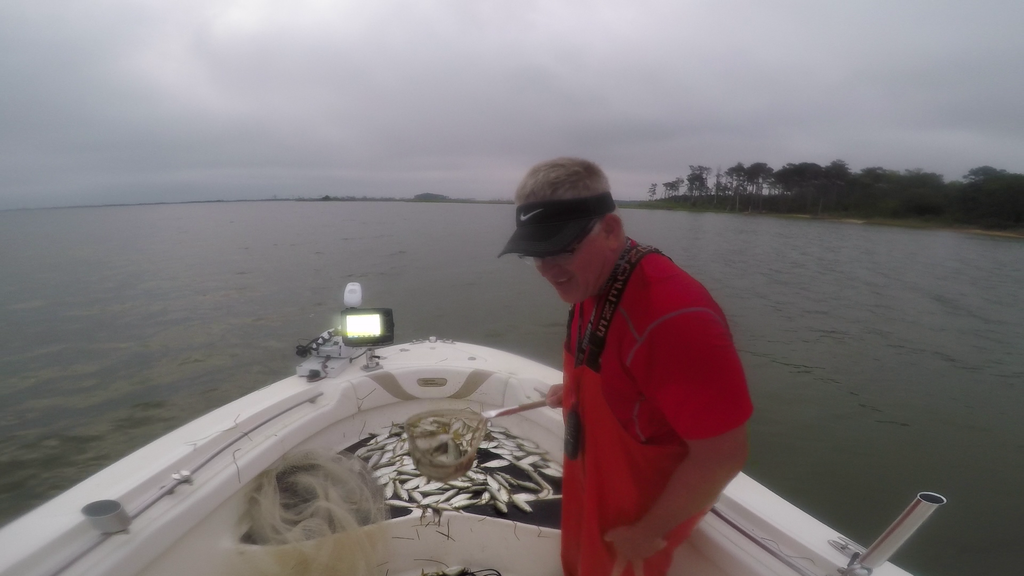 Happy as hell with my bait haul, I then decided to start cutting it up. A nice breeze, totally relaxed, I then proceeded to drive a chumy, nasty filet knife right into my hand. It entered just below my pinky and was definitely deep. But alas, cobia fever would not allow a good decision to be made. Rather, I employed my homemade rubbing alcohol and water solution I use to clean my glasses, to clean my wound. I then poured in some hand sanitizer and after letting out a rather loud scream, I then wrapped it with some old tape I once used for net throwing. Then I let that issue go and finished making chum.
So then I headed out to a new location. After getting my chum in the water, I was then boarded by the coast guard boys. I was more than happy to help them inspect my boat but things went downhill as the officer noted that my flares were expired and my fire extinguisher needed to be replaced. Then he wasn't very happy when he looked in my cooler and found a bag of cobia filets from the night before. To make a long story short, he only wrote me up for the flares and even told me I could keep fishing if I wanted to. However, I decided to head in and get my boat back in safe order but for some odd reason, it never really crossed my mind that I needed at least 5 stitches in my hand.
After buying some new stuff that I will never use, I then dropped my boat closer to the CBBT and tried my luck again! Unfortunately, it turned out to be a skate-filled day for me. Everywhere I went, skate. Skate...skate...skate! At this point, a shark would have been a welcomed change. I wouldn't stop trying from the Middle Grounds back to the Poquosin flats... it just wasn't meant to be.
Day 3
was a strange day. I didn't want to disappoint LBJ. Thus, I pressed on through a night of chills and chattering teeth in a hot tent and nightmares from hell! No doubt, the chum was working its magic on my wound but the cobia draw wouldn't let me quit.
I met LBJ, he threw the net, he cut the chum, he set the poles, and I just tied lines. My hand was so swollen at this point, I was somewhat useless!
But that all ended when a record setting day for LBJ and of course for me, started. To make a long story short, we landed 11 cobia before noon, the biggest being our last at 35 pounds and a 37 minute epic battle! It was a mix of "OMG this is what dreams are made of" and "OMG... I'm going to die from a bacteria infection!"
Here are some action highlights from Day 3!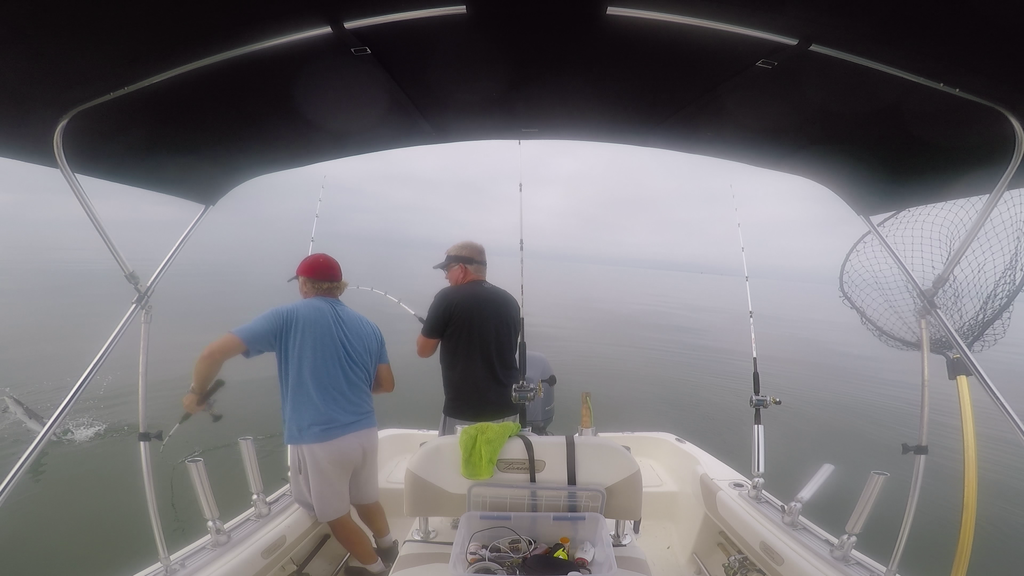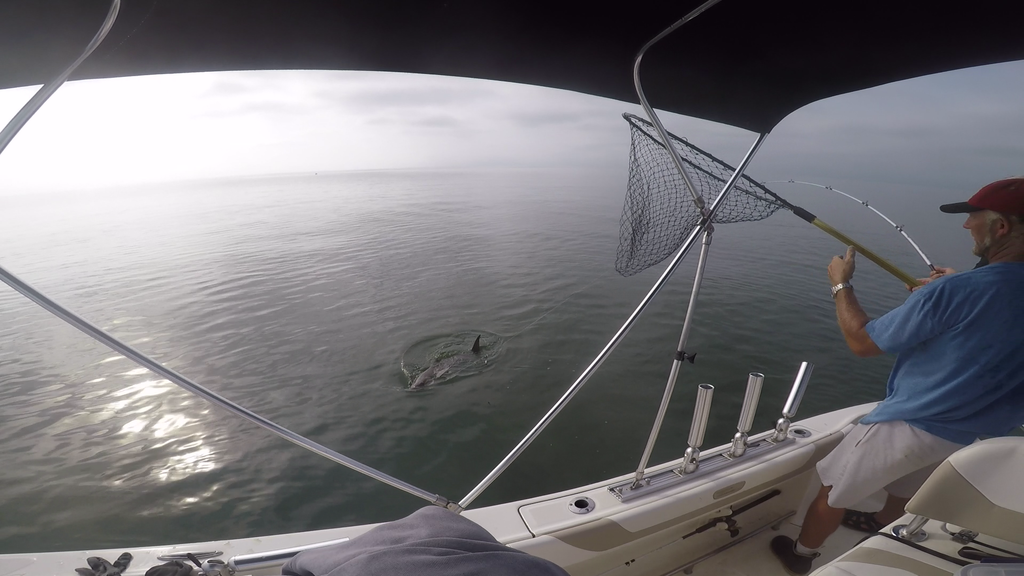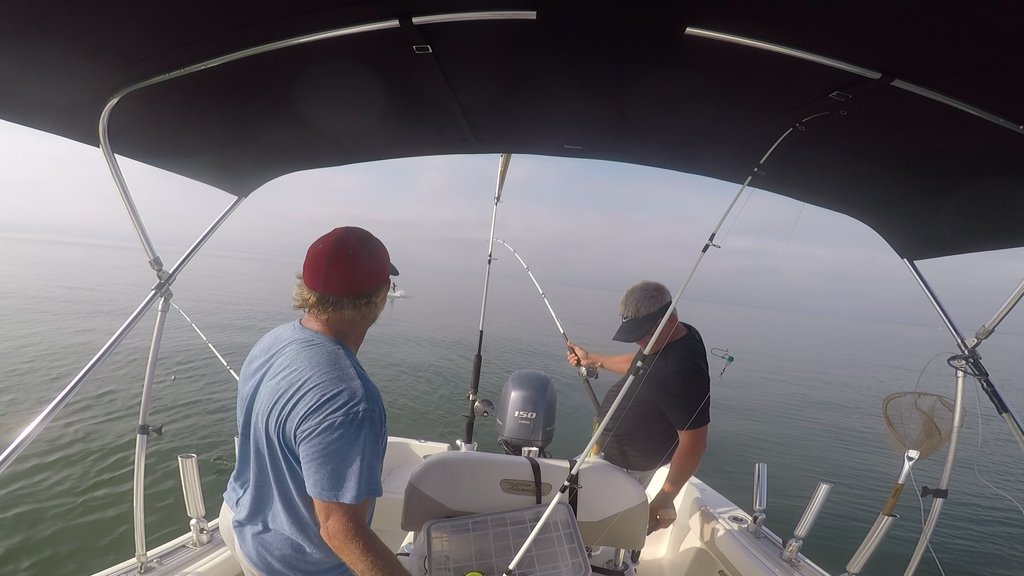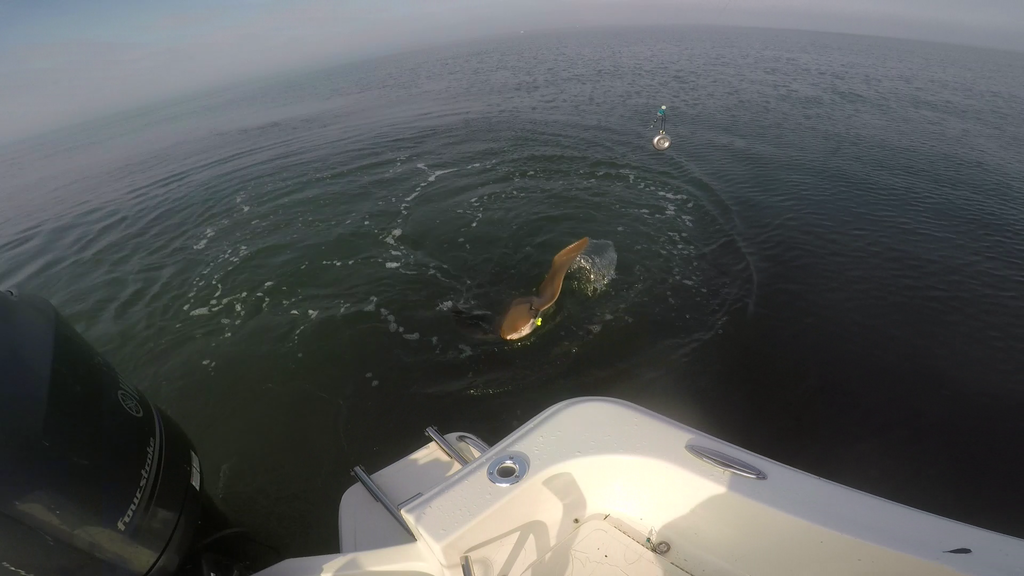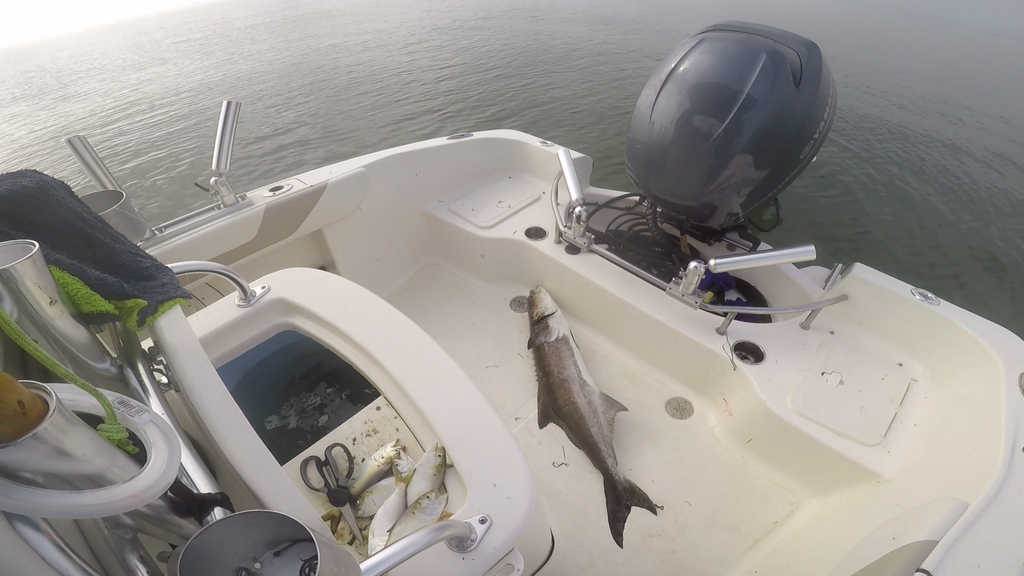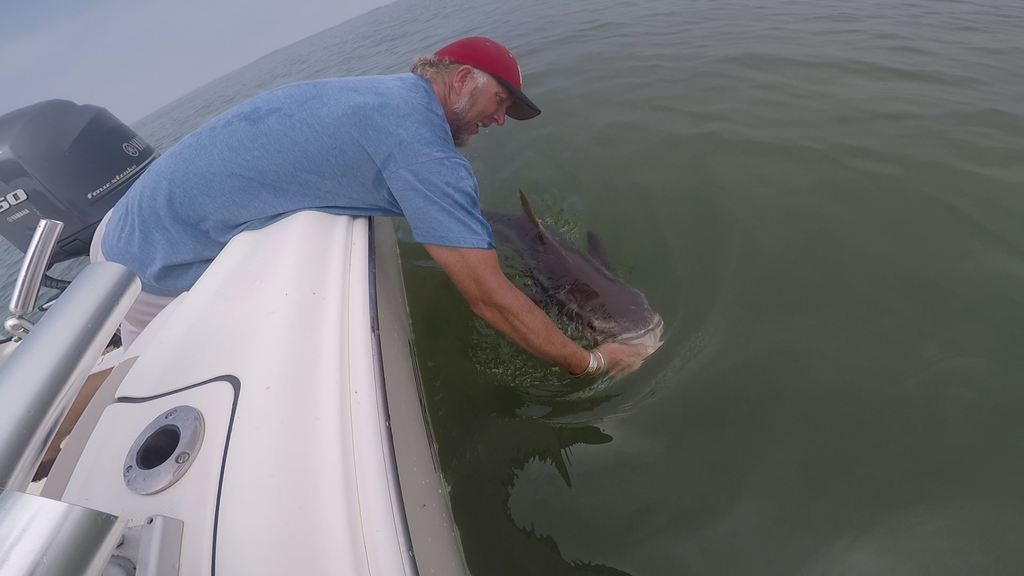 So after an epic day of fishing, I then found myself in the ER with a fever of 102 and swelling that was quickly making its way up my arm. I was hooked up to an IV and had to talk the doctor out of making me stay the night. I have never been prescribed so many antibiotics in my life but I am very happy that the first doctor who felt I might need surgery was overruled by the second doctor. And As I sit here typing with one hand while the other hand throbs, I long for the next hookup!
Happy Fishing!