Post by mwardncsu on Dec 31, 2012 19:22:54 GMT -5
Weather:
Overcast, calm
Water:
46-47
Techniques:
Jigging flukes
I was supposed to be making up some lost time in the basement, pulling some duty laying tile, but things did not get started very quickly this morning and next thing I knew we were out grabbing some lunch..... As we were heading into lunch I noticed how cloudy the skies were getting and how calm the winds were and just could not stand it any longer..... Talked my son Matt into hitting the water for a few hours just before sunset.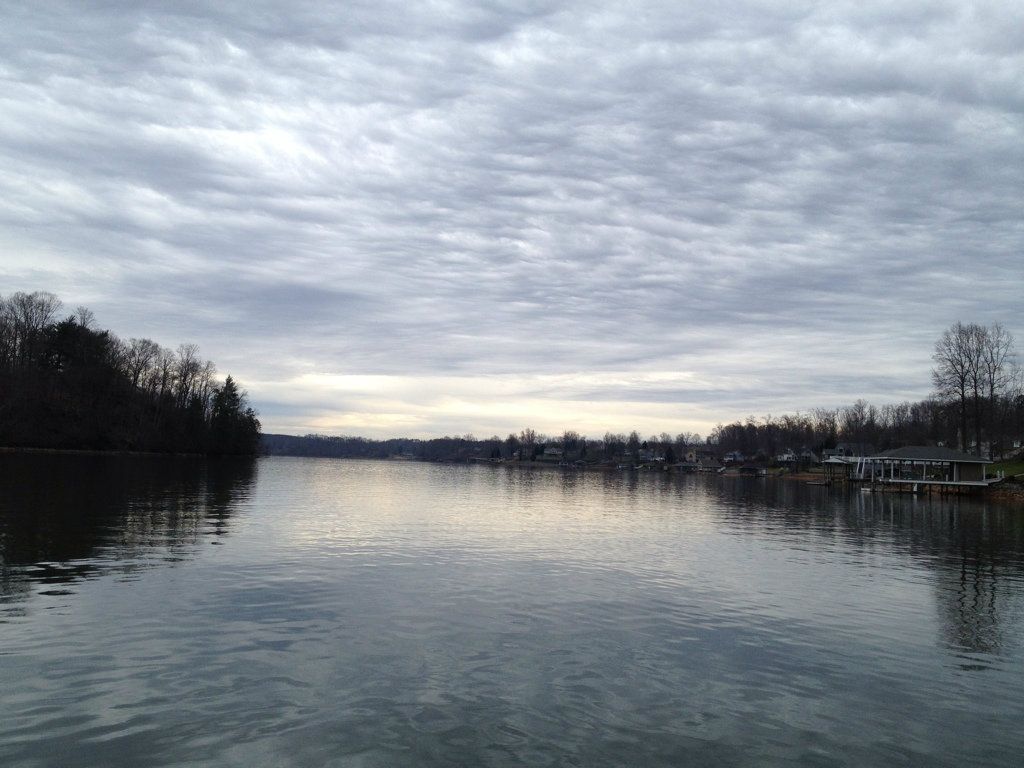 We got back to the house and took care of a few things and then headed down to the boat about 3:30p. Tyler was out with a couple of our other SML buddies so we began to hold positions waiting for the birds to do their thing. I was on and off some scattered fish in a cove near the house, but they did not want to eat yet.... plenty for them to munch on as it was....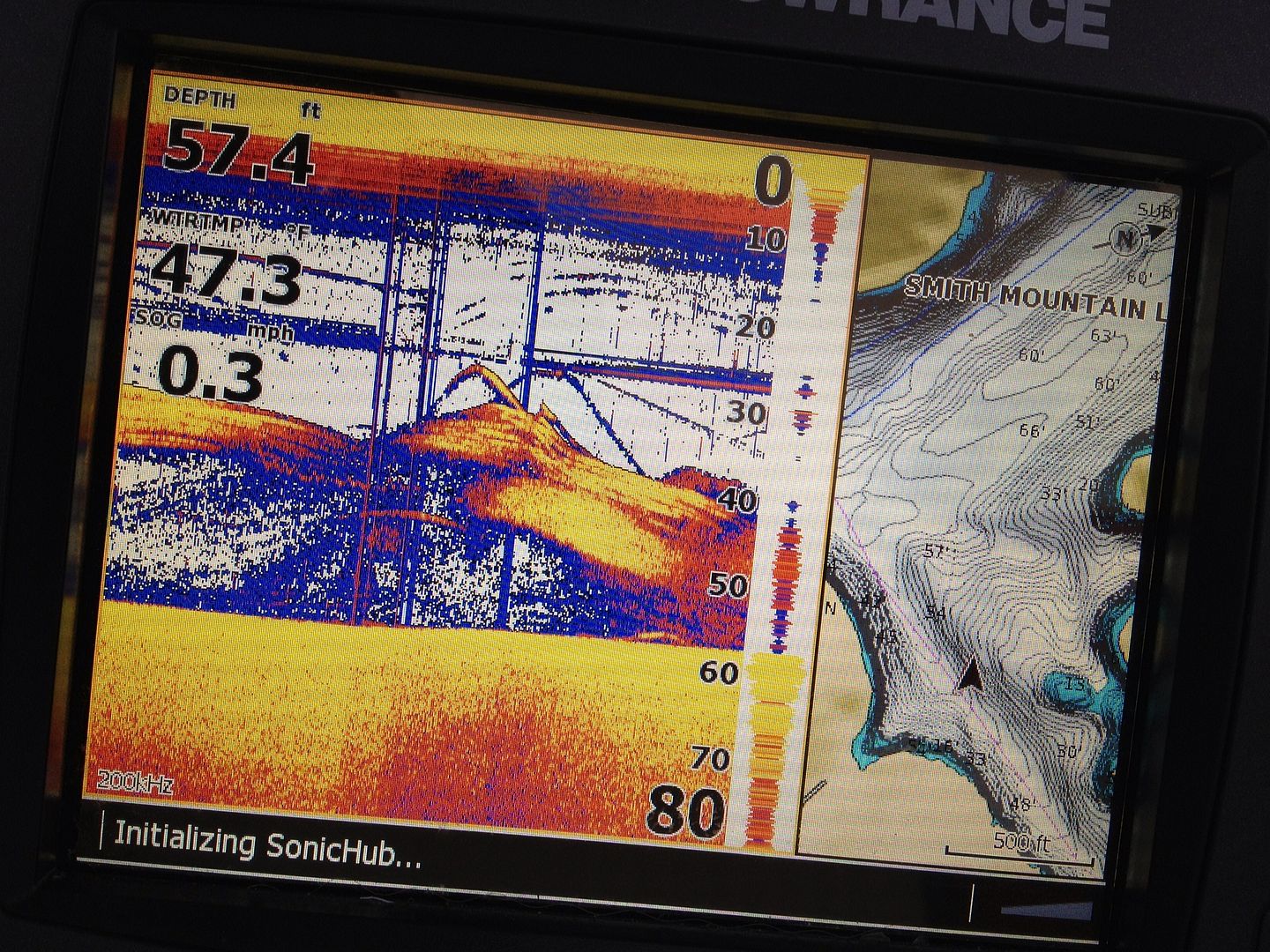 Matt & I headed down the lake to go check a few spots while Tyler and the crew stayed up a little above where I started. We didn't find anything down the lake other than a little less gas in the tank so we started to run back up when Tyler sent out the All Points Bulletin that it was "ON" a little above where we had started. We rolled up and eased in amoung about 6 or so other boats and began jigging away - Pretty quick Matt hooked into his 1st striper of the evening.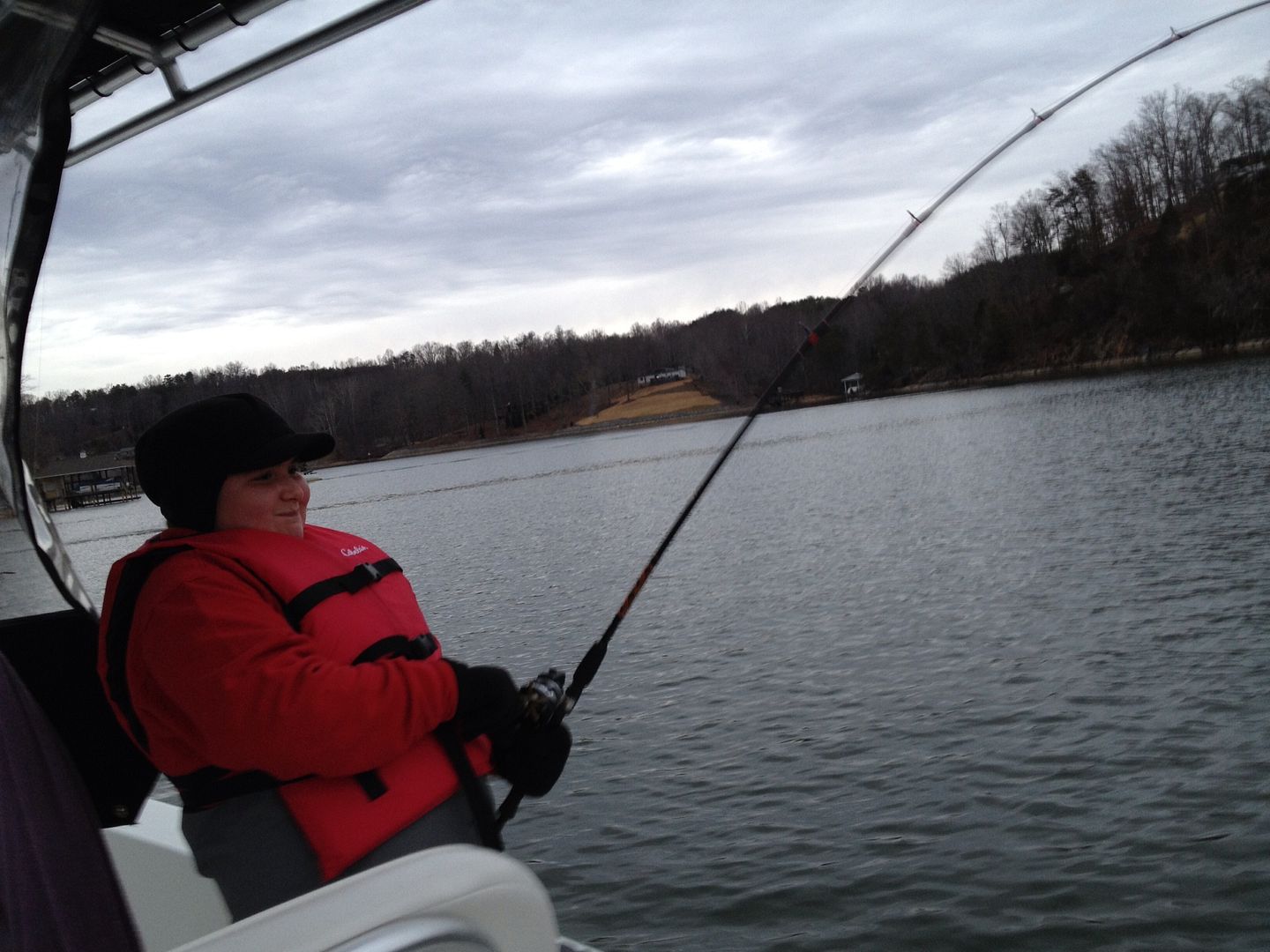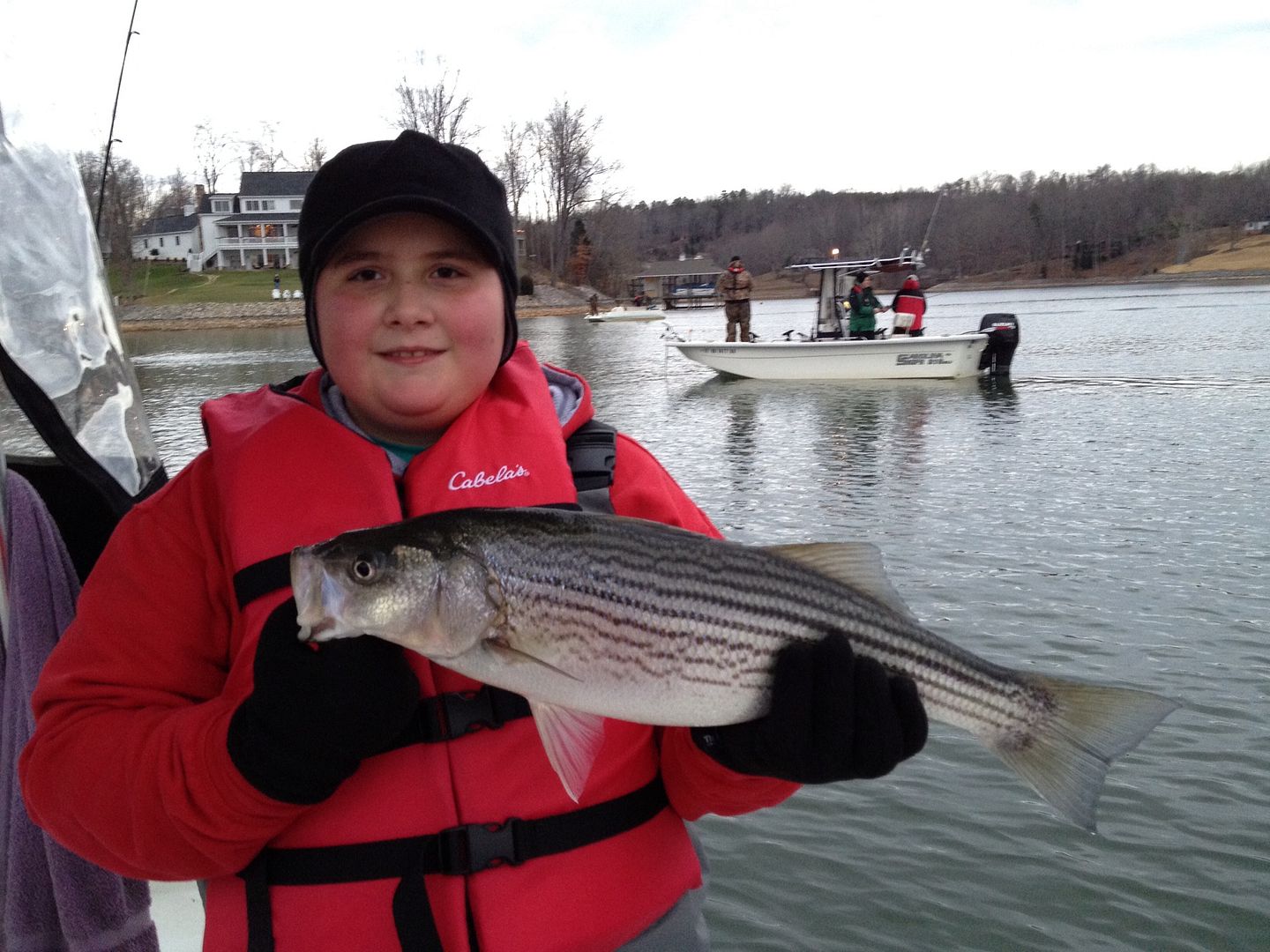 We had fish all around us.....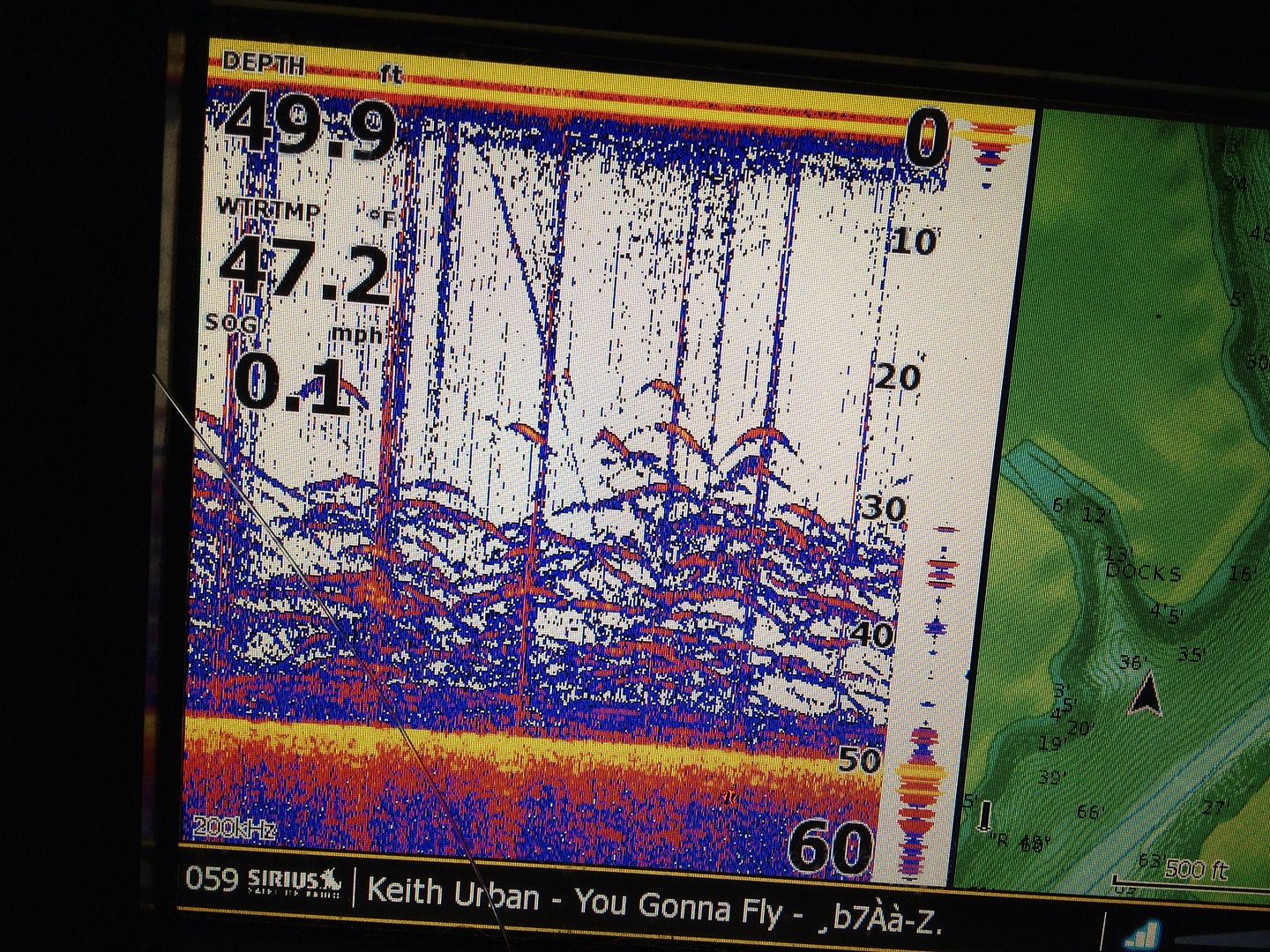 I managed to hook into a tree while Matt jigged up his second of the day.
Before I turned around he had the fish to the boat, unhooked it and released it all on his own
He hooked into one more that was a little larger when I blew the landing by trying to just pull it into the boat by the leader..... dooh!

Knew better....
The fish started to scatter as the fleet made a quick move up a few hundred yards to where the birds had moved, but it seemed we zigged when we should have zaged - there were scattered fish up there but not the motherload we were on. Things were pretty much over at that point - we tried jigging on some scattered fish back down a little ways but the sun had set and it was time to roll back to the house for some dinner.
I can't remember for sure, but I think this was the 1st time Matt had been on the boat fishing all year - since last New Years Eve in fact. He managed to out fish me, leaving me with a skunk to end the year, but a big grin on his face - works for me!
Happy New Year to all of you!