Post by BentRod on Nov 18, 2012 7:41:49 GMT -5
Water: 56-59; 9ft visibility
Techniques: jigging and moneymakers on boards, downrods
Had Chad and Bo on the boat Friday afternoon. Grabbed bait outta my dock tank and hit the water (or whats left of it) about noon or a little after. Looked around awhile, got gas (thanks Chad and Bo!), ate some pepperoni rolls, chips, and Little Debbie fudge bars, then went to Chads favorite spot. Little school of fish but couldn't jig any up. Hit a couple other known striper points with schools of fish but nothing biting. Amazing how many long main channel points just hold little schools of fish almost yearround. Decided to put boards out in a creek and caught a couple 10-12lb fish while simultaneously throwing the cast net for more shad than we would ever need..hard to resist when they flip that much! Chad had to roll at 4pm, so Bo and I tried one more spot near my house I've been wanting to hit for a week or two before heading in. My hunch was right and there was a really nice school and we immediately had five on at once with a couple biguns mixed in. Think we ended up with about 10 for the afternoon. If Chad had stayed we coulda loaded up big time at the last spot but we ran outta hands catching and rebaiting. Still a good ending to the day. Actually, getting Chad off the boat probably turned em on, he's been slowing things down on my boat last couple trips.
Barely got my boat to float off..running outta water.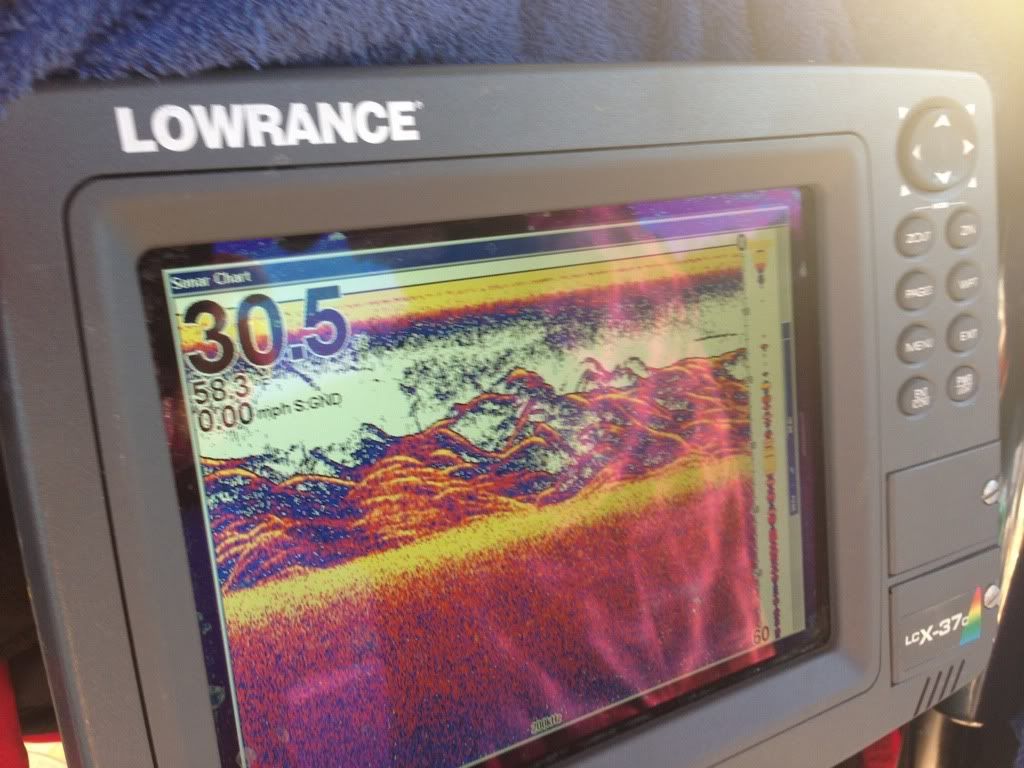 Couldn't even jig with five rods doubled over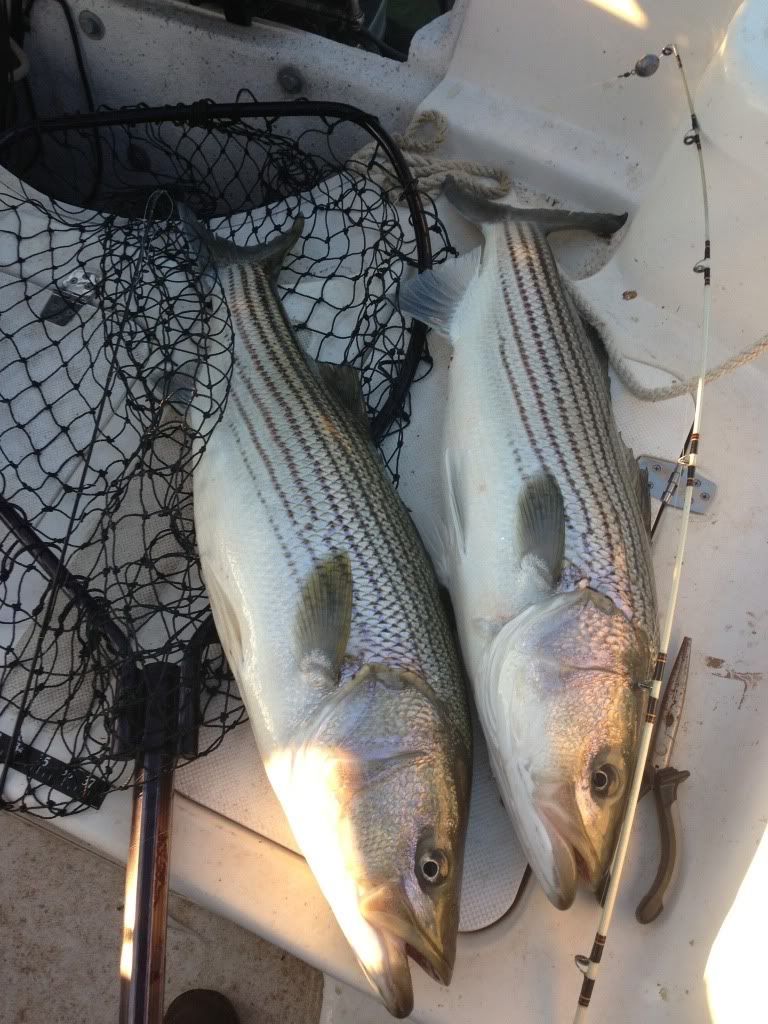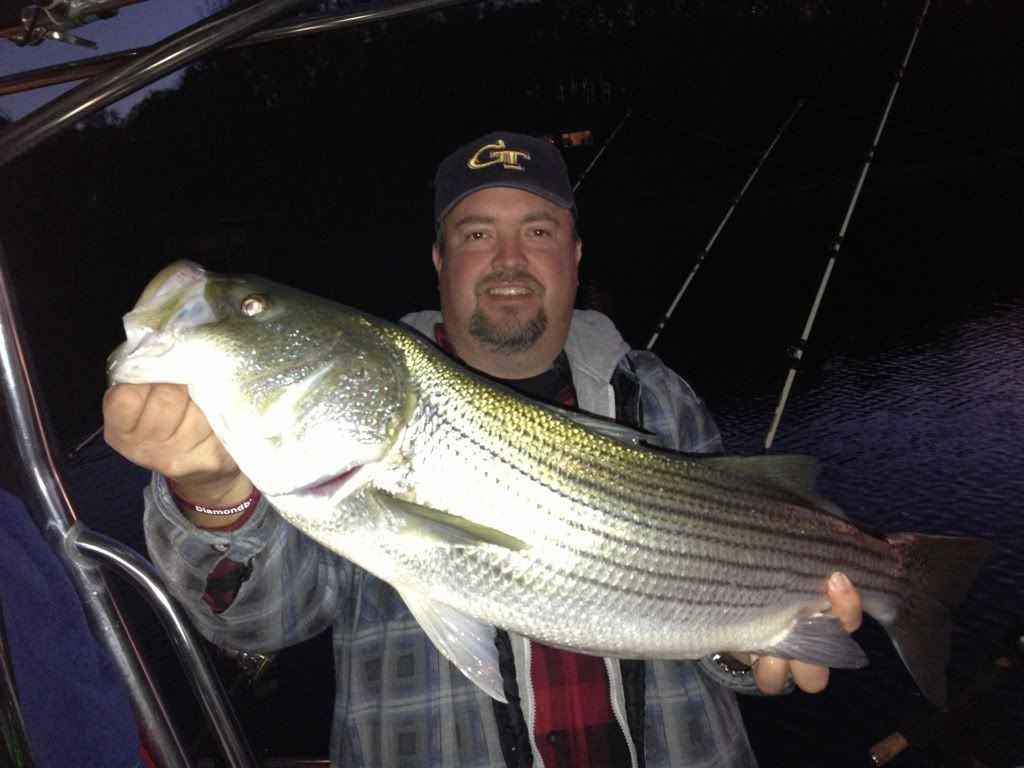 Wasn't that dark not sure why it looks that way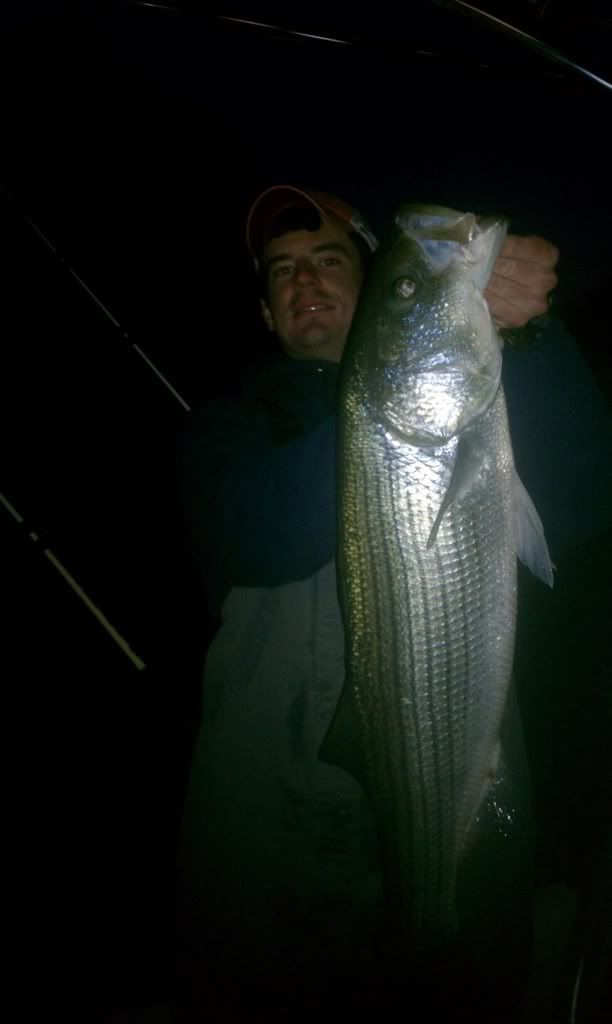 Mward got on the boat Saturday. We decided to fish the spot near my house we ended up at Fri. Started off putting three 10-12lbers in the boat and losing a stud right off the bat. Had us thinking it was going to be a great day, but then the fish completely disappeared. Heard they were catching a pile up the lake, but didn't feel like using the gas, so we sat around awhile down there not catching much. Finally moved over and fished Stoney Creek but nothing in there. We screwed around for awhile catching bait and whatnot...mainly wasting time til we figured that the morning school would show back up at our spot. Sure enough about 430pm again, they show up and we caught a decent number to end the day..most 10lbs or under though. Pretty slow day all things considered, but my gas tank was happy and still boated double digit numbers. Planer boards and downrods did about equal. A lot of the planer board fish came shallow but out over deeper water.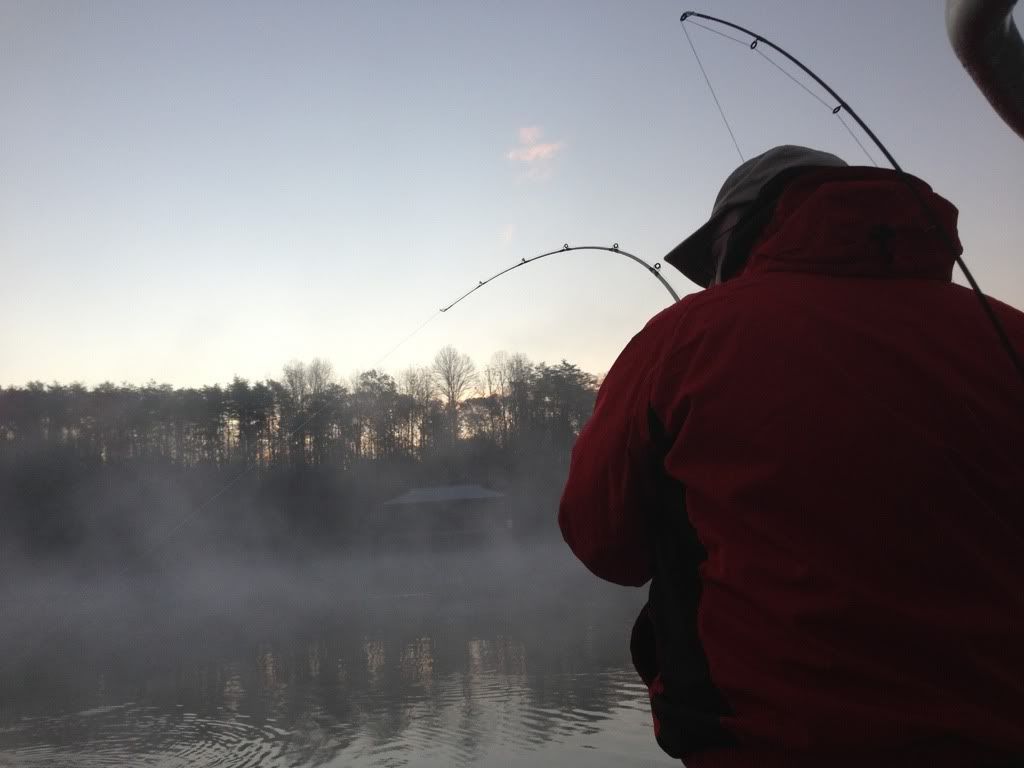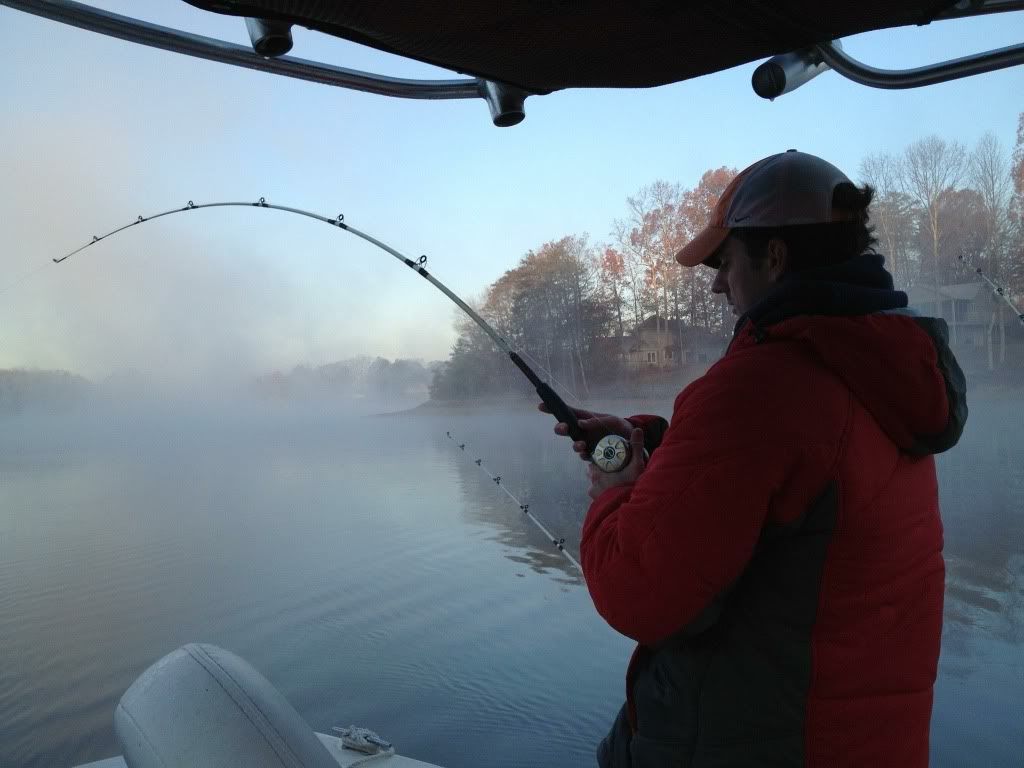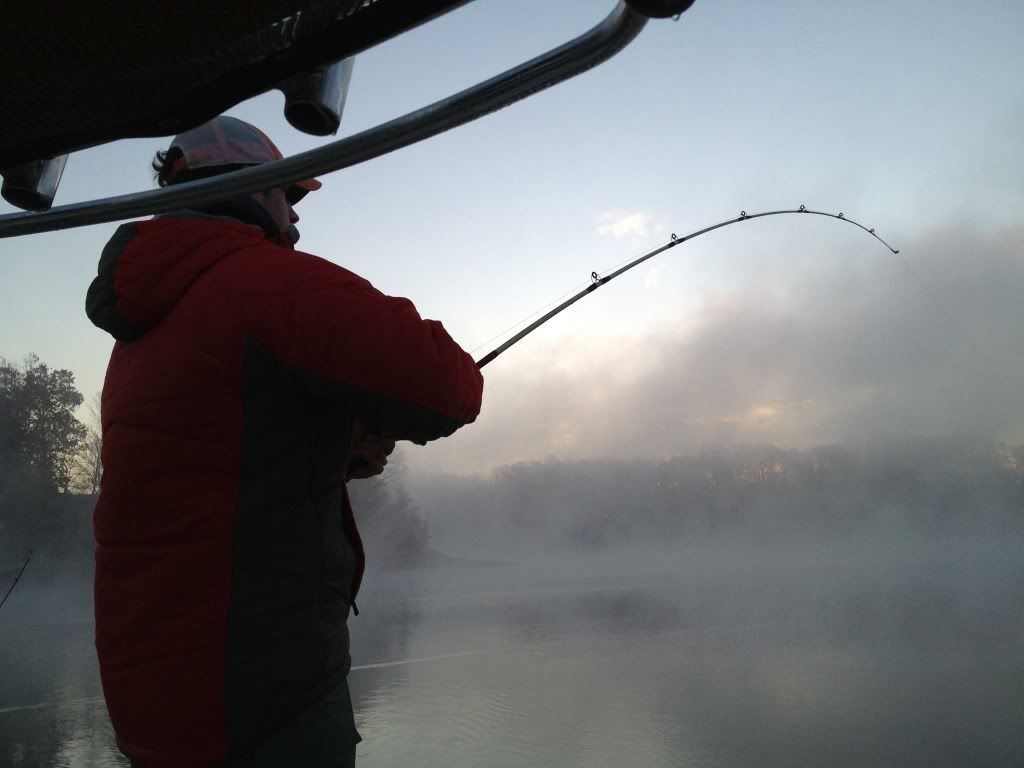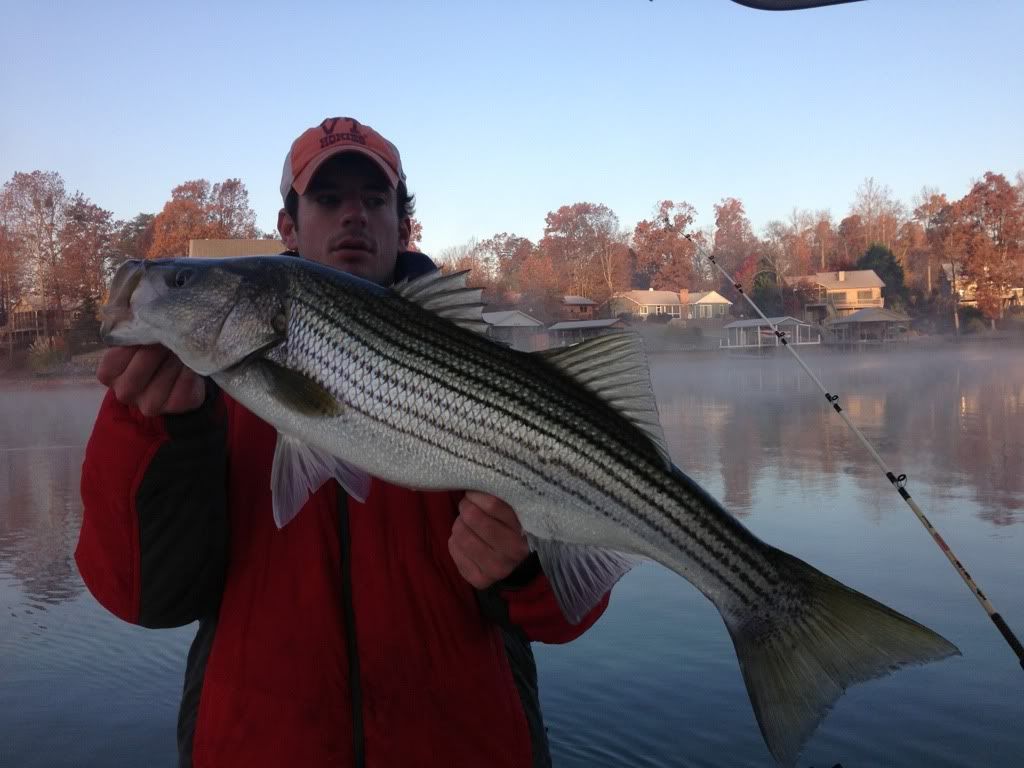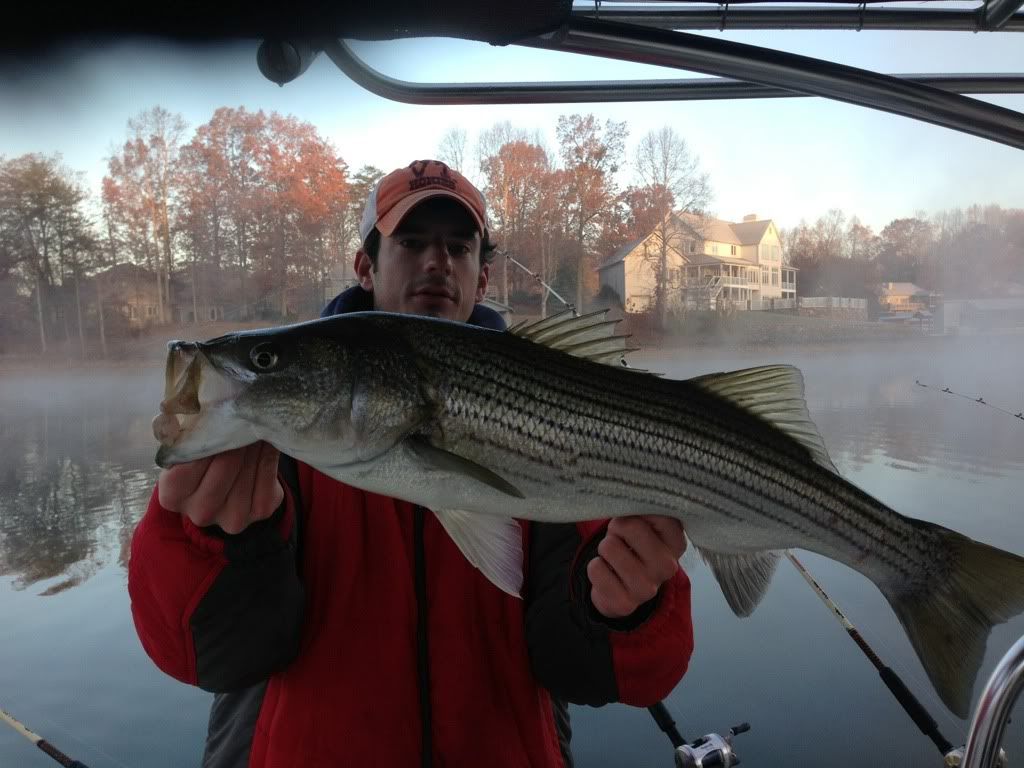 Fish on!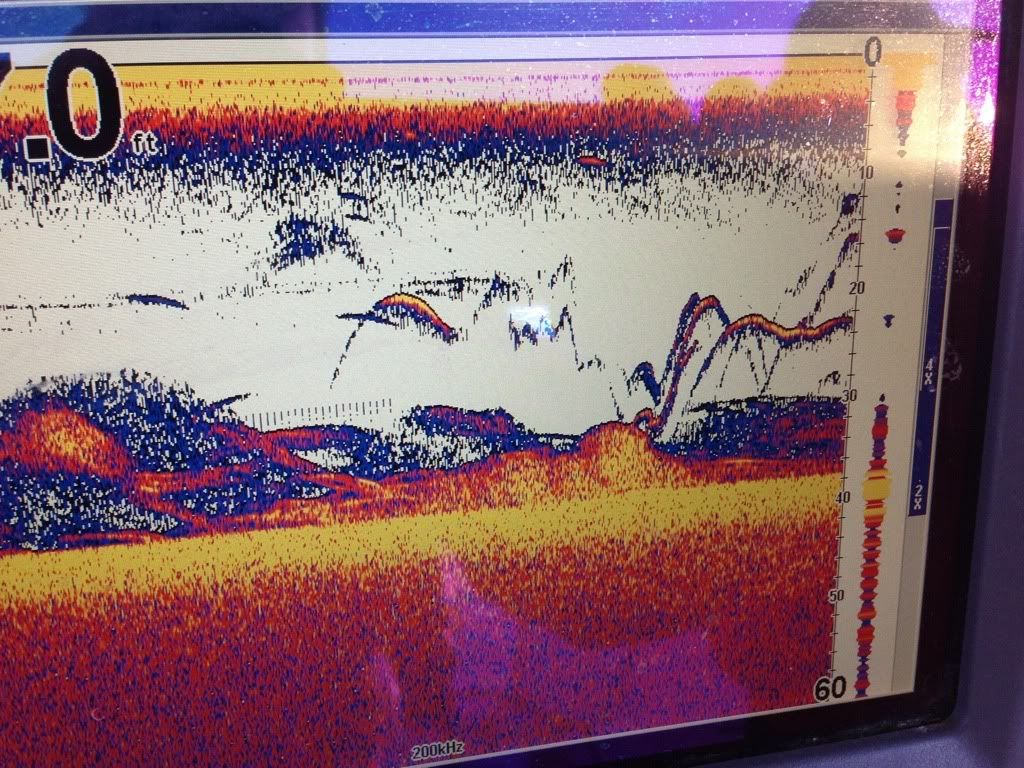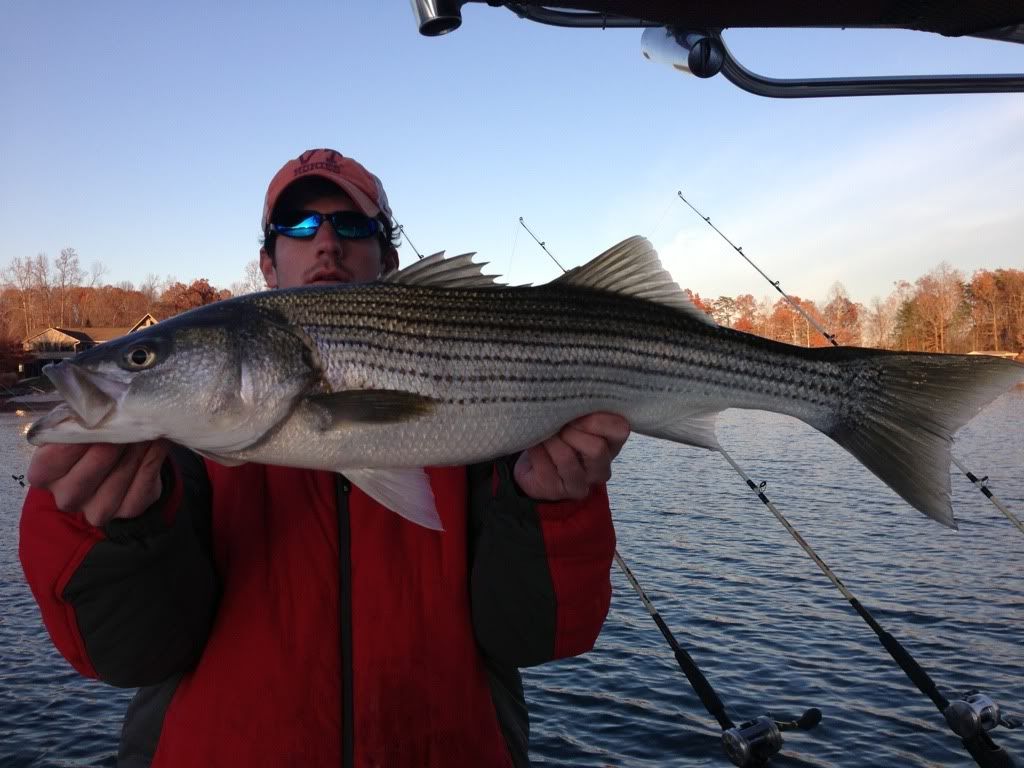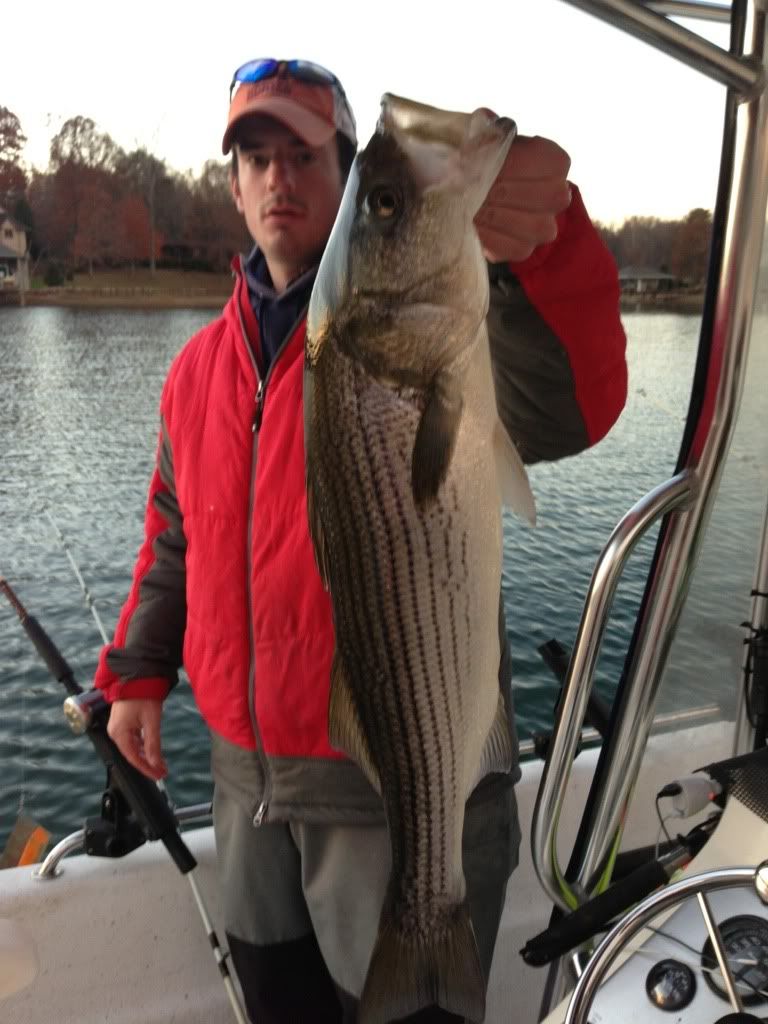 Last of the day