Post by mwardncsu on Apr 9, 2016 21:25:43 GMT -5
Wow - what a day..... brutal winds, cold temps and even a blizzard on and off throughout the day. My calendar says April - what does your's say?


?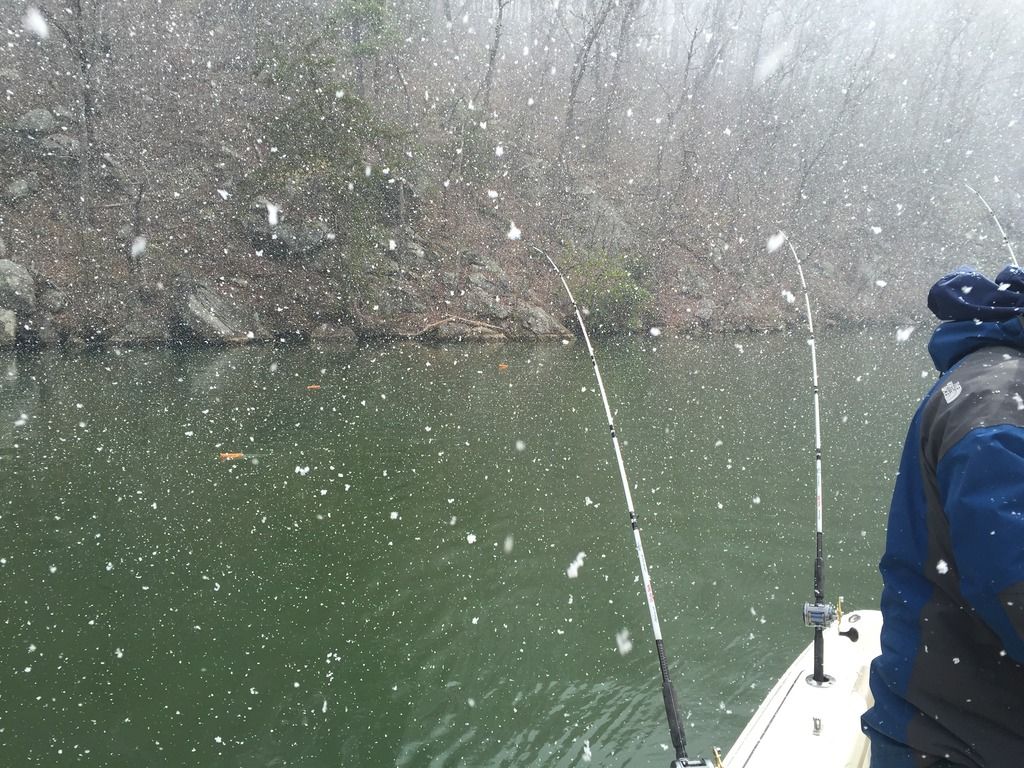 However, we had 27 teams come out and brave the conditions to battle for prizes and fame

and fish in the Striper Mafia Spring Flight presented by Captain's Quarters. I want to say I sincerely appreciate all of you guys sticking it out in spite of the forecast, and StriperJohn's poo-poo'ing of fishing in the wind

(just messing with you John....) and come out to support the tournament and compete. We had discussion on Friday AM if we should try and reschedule, but as I surveyed a number of folks the message I kept hearing was "it's fishing, it is what it is - fish on".
From the reports I've received, the bite was on from the get-go early at Line's In time at 6:30 - and then got more challenging throughout the day as the barometric pressure increased.
The day proved a bit more challenging, not surprisingly, for many, with around 10 of the 27 teams finding that the striper alluded them, and only 9 of the 27 measuring in a two-fish limit. We did have one citation checked in today - at 38.25" - by Team Squidhound.
Today was the day of Squidhound - taking 1st place with a two-fish limit of 72" (yielding $1060), big fish (adding $725 to the winnings, and pushing themselves up the ranking to take the X-treme Bait Systems Team of the Year honors - along with a 50 gal X-treme Bait System bait tank.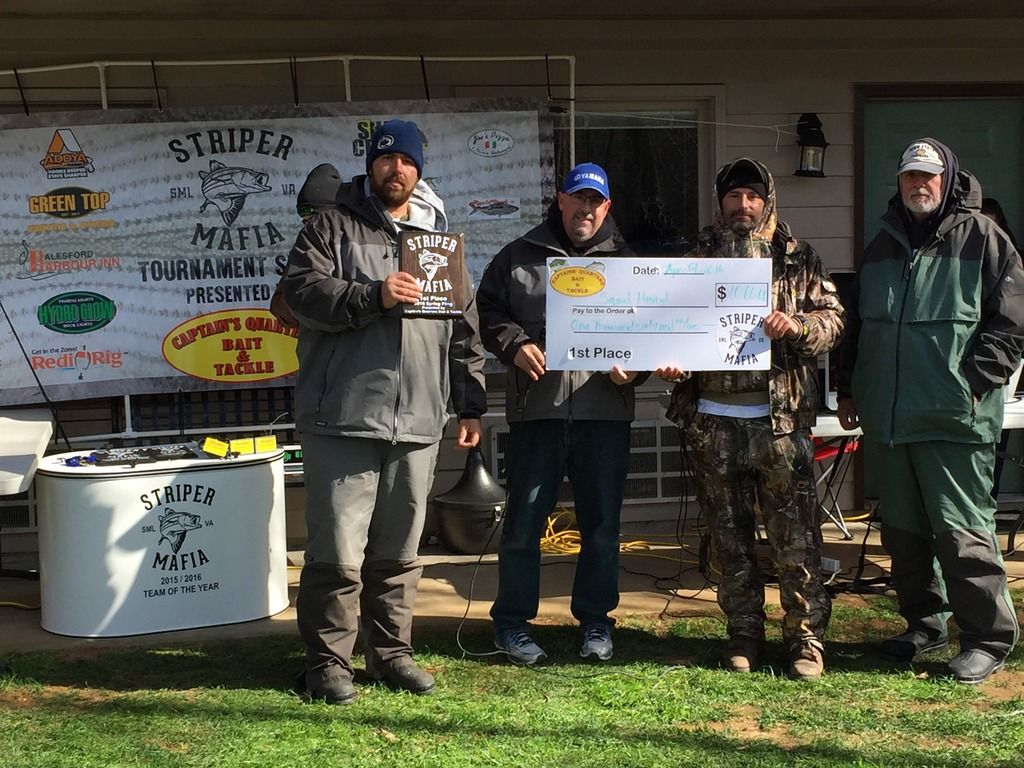 2nd place went to Team Lawrence with 68.5", Third to Team Striped Yam with 62.5" and fourth to Team MR BOO with 61.25"
We had three youth drag their adults through the weather to compete, with the following results:
Matthew - Team Lawrence - 35"
Carson - Team SeaJay - 31.25"
Jason - Team SML Mountaineers - 28.5"
This was mentioned over on another thread, but warrants repeating...... Carson fished all four events with us - placing in one or two, and having a tough day with a skunk in one. He REALLY wanted to take 1st in an event and win the Rod & Reel youth prize. Unfortunately today he came up a few inches short - but had a smile on his face the whole time. And then something happened that makes me proud to help put on a series like this.... Matthew, having won 1st in December, decided he wanted to give Carson his rod & reel, known how bad Carson wanted one from the tournament. I think there is a HUGE lesson there that most of us grown-ups can learn from.... When someone asked me why I've done what we have to put on these events - well, I can't think of any better example of why than that. No question in my book that all of these boys (and the girls that fished earlier in the season) are the winners - regardless of where they placed on a given day.....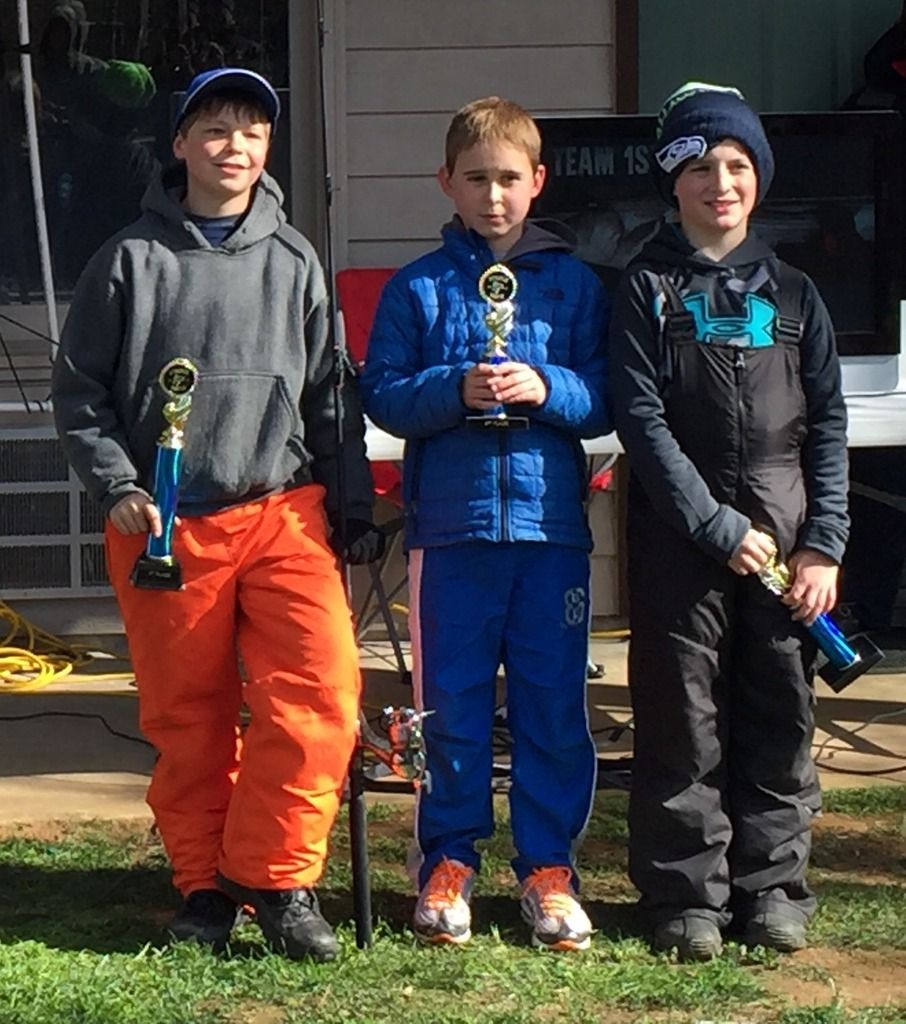 We had dedicated this event in memory of Danny Foster - CorneliaGale here on the board. Danny passed away fairly unexpectedly right at a year ago - and he loved SML, fishing and all of the folks on this forum. We decided to donate the 10% of entry fees that normally go to expenses, and then to hold a raffle to raise month for a charity Danny's wife, Janice, felt would be near and dear to Danny's heart. With your generosity we raised just under $700 for the Stewartsville - Chamblesburg Fire Department.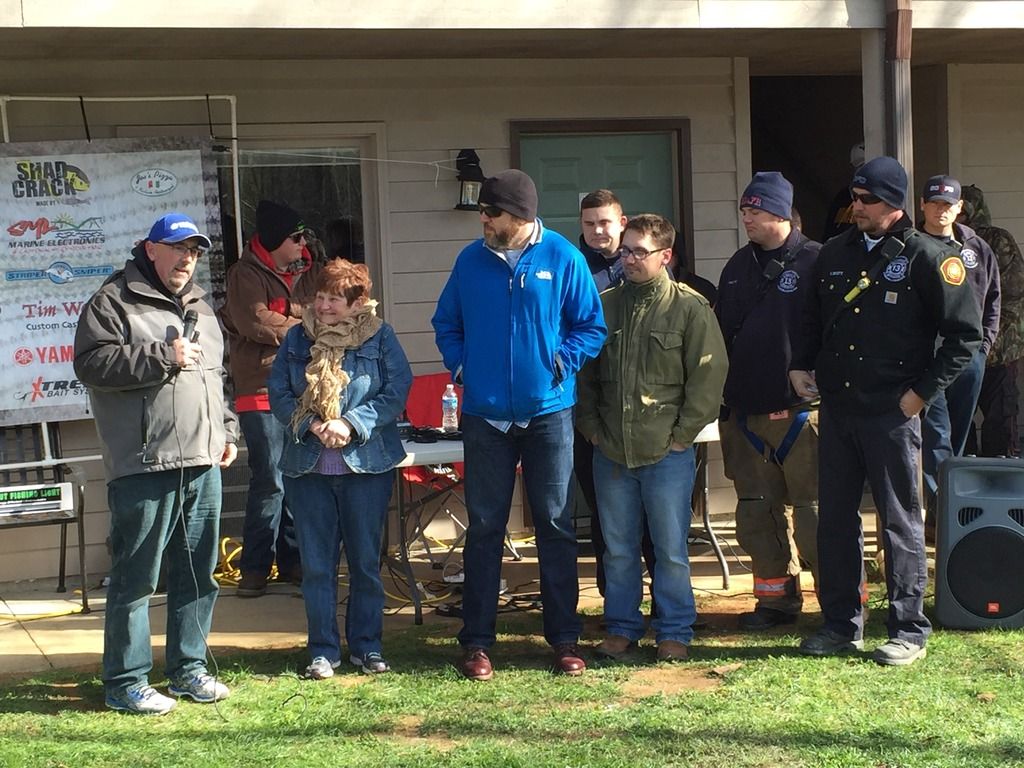 We then awarded the Team of the Year award - I'll cover that in a separate thread.....
A sincere thanks to all that participated in one or more of these events...... we started these with the goal of reestablishing some fun, competitive striper fishing on SML, and to show that a Catch-Photo-Release format can be successful. As we began to plan for the 1st event, Tyler and I were questioning if we'd get more than 10 or so boats..... the least we had was 24, and almost broke 40 in March - and had we not had the weather we had this week, I think we would have been flirting with that level again.
Also, a big THANKS to our sponsors - both those local and those in the striper fishing industry that supported this series with only the word from a couple of guys and an idea. Without them we could not have made these events what they were.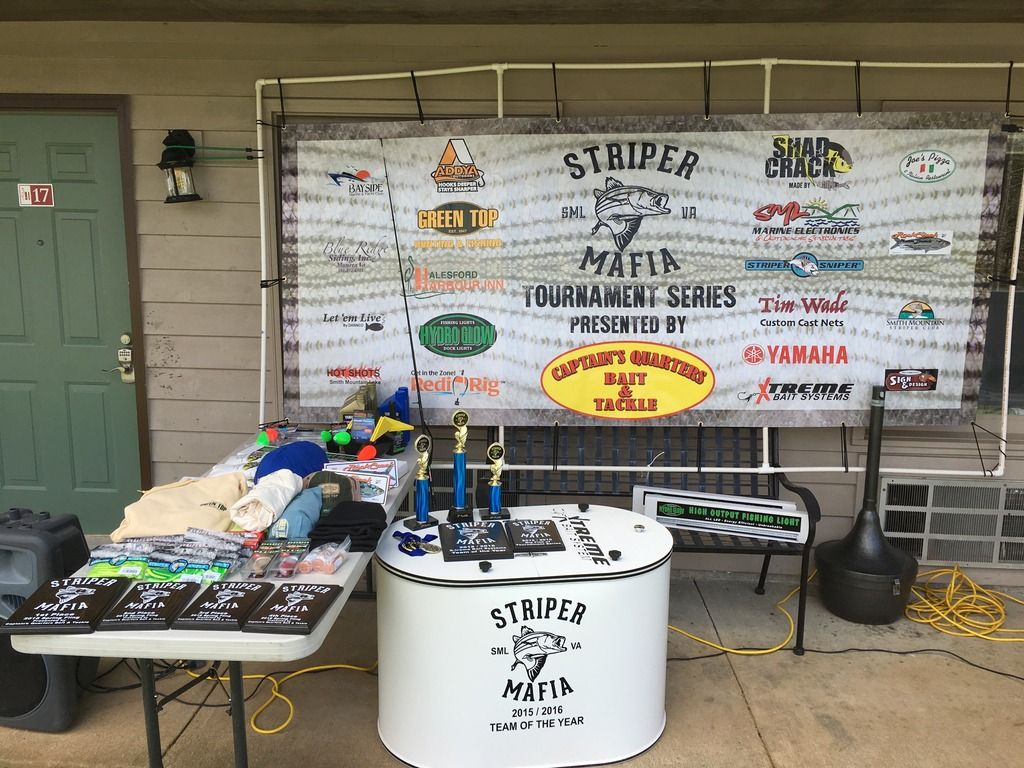 We're already in the planning stages for next season - dates have been set for SML - I'll publish those up here soon when I get a chance..... thanks again and look forward to seeing you and others in the Fall!