Post by mwardncsu on Oct 26, 2012 20:58:45 GMT -5
Weather:
mid-60's overcast most of the day except when the sun had popped out for an hour or two before we hit the water, no wind
Water:
67, visibility of 3-5 ft
Techniques:
Money-maker gizzard shad on downlines, freelined & light-lined planers and a float
Basement work is on the agenda for all day Saturday and likely Sunday, so I had to sneak out for a few hours late this afternoon. BentRod swung by and hopped on as we headed out a little after 4pm.
Pulled into the local bait-hole and within a few throws we had 25 or so 7"-9" money-maker gizzards - dang it is easy at the moment - just know I'm going to wake up and it will be back to throwing the net for hours to scrape together a few decent shad to fish with. The creek is just paved with bait. Not a ton of flipping going on this afternoon with the cloud cover, but enough to give themselves away...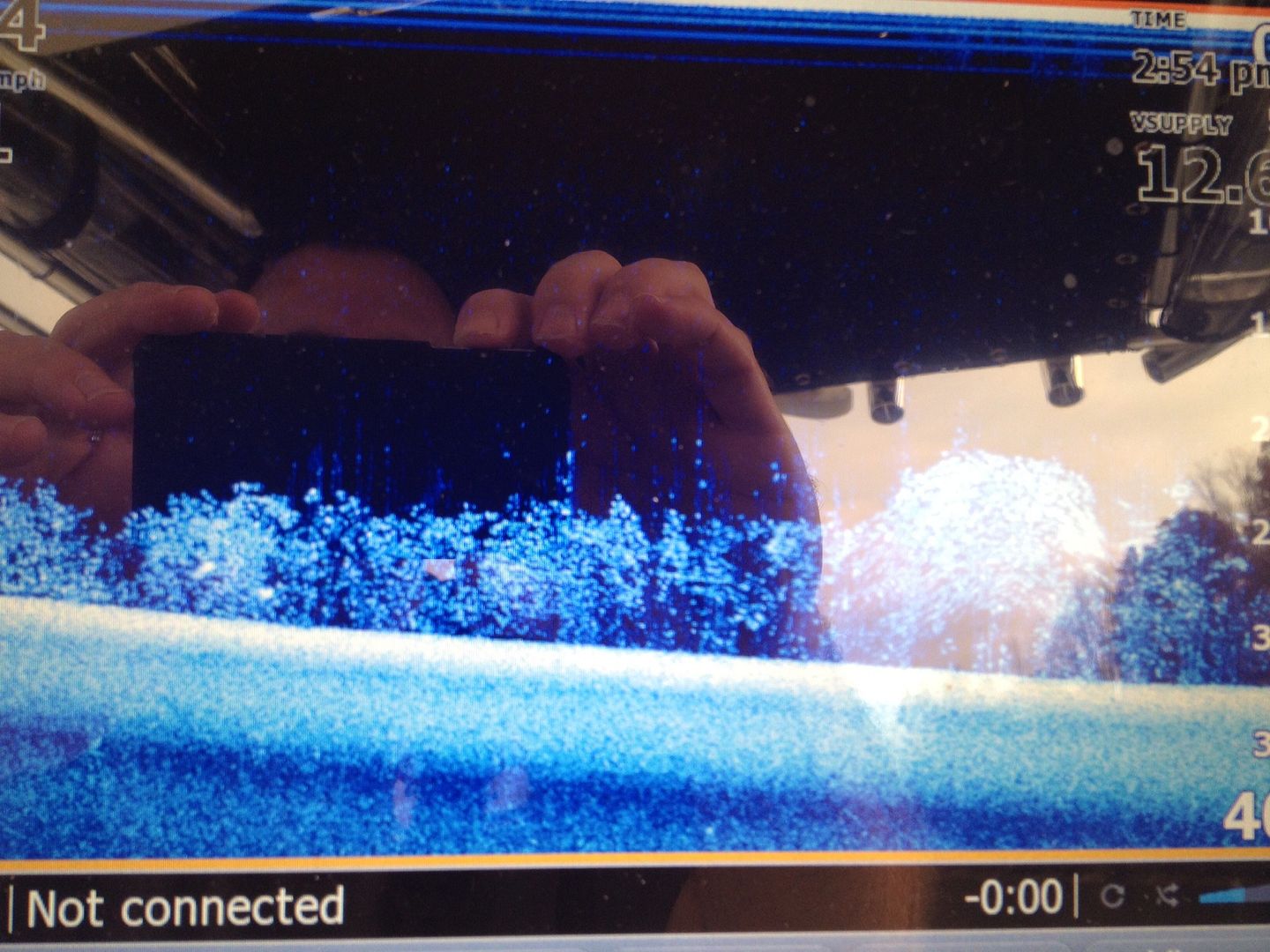 We were starting to head out of the bait creek destined fish a creek up the lake a little ways, when we spotted this on the side-scan.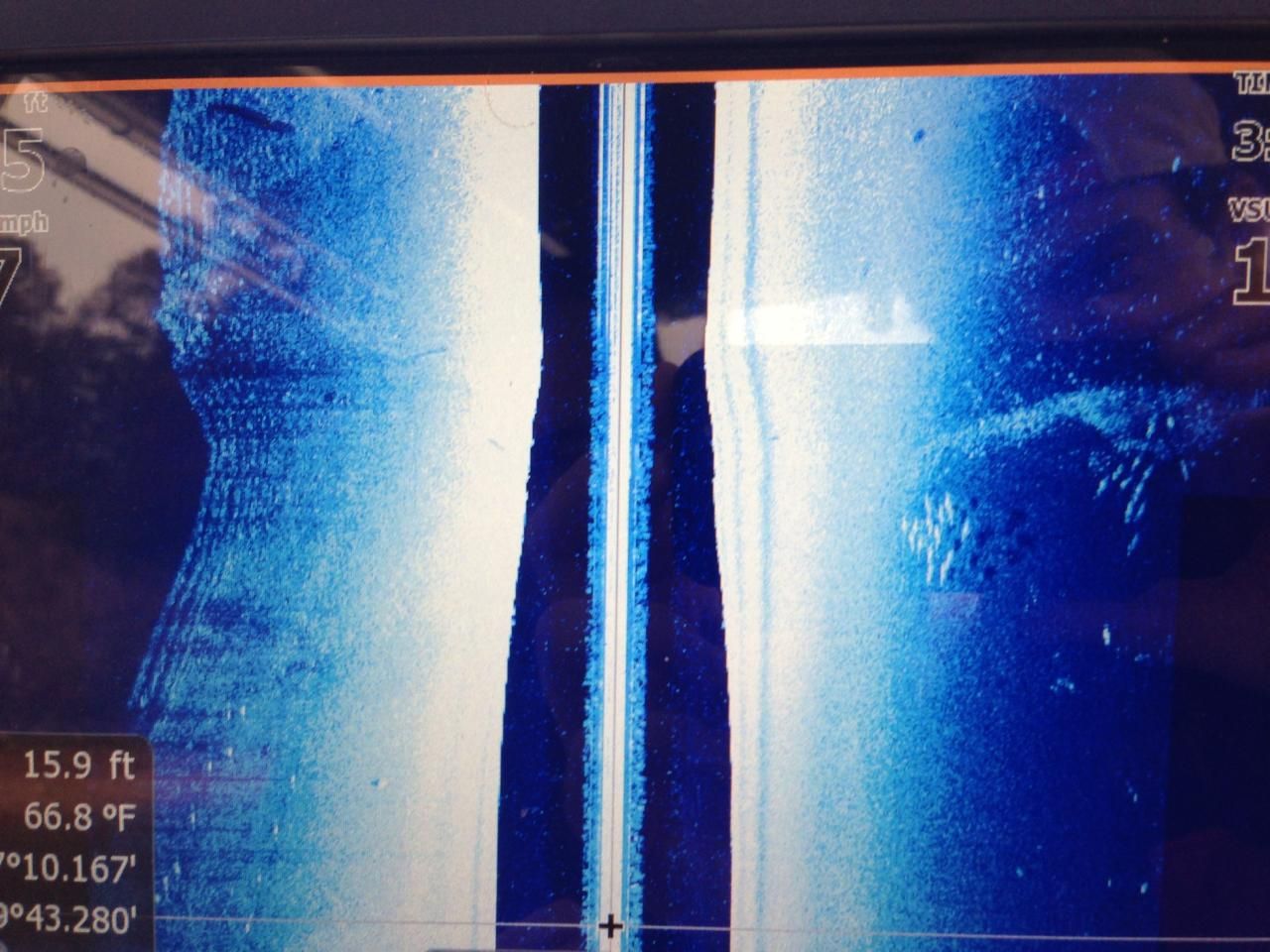 Looking closer, you can see the fish tearing up a school of bait...
Decided we were going to fish here a little while first ;D - went on up a little further, spun around and setup the spread - 4 planers, 2 downlines and a float.
Within 10 minutes we had a a double - would have had a triple or more as fish were blowing up the baits on the boards while Tyler and I were both busy working to get a fish to the boat.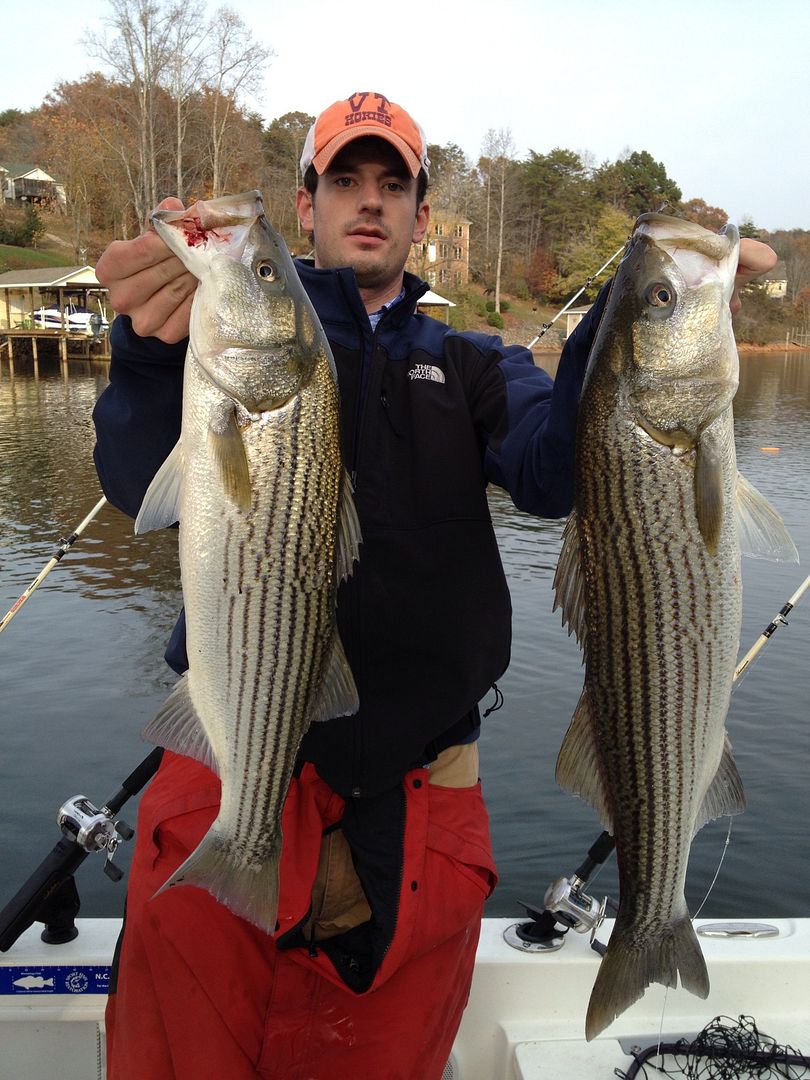 Somewhere in the mess, we landed this nasty 4 lb green fish.... BigJon, I tied it to a leash and sent you the GPS coordinates so that you can show off your green-fish catching skilz tomorrow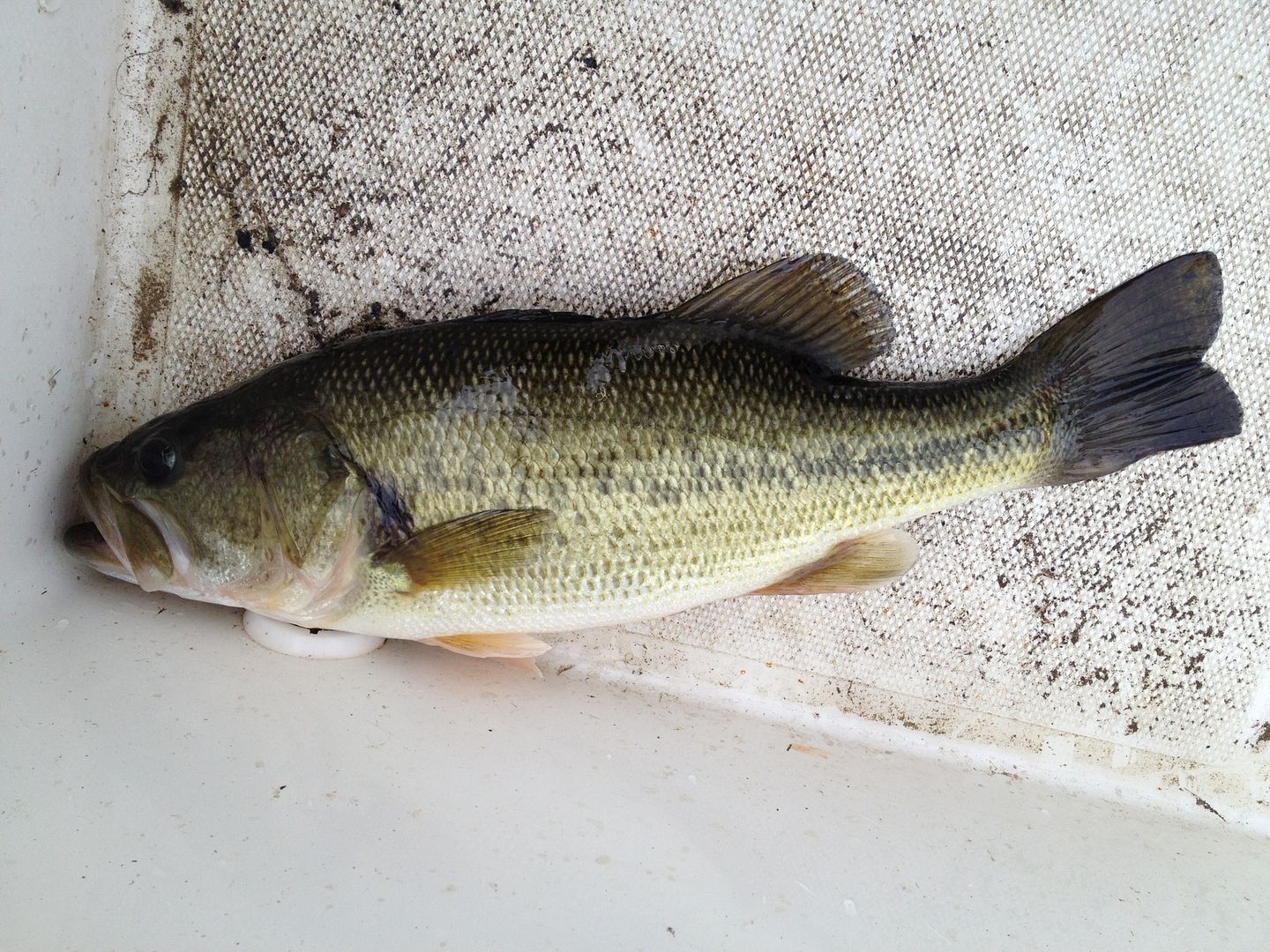 Along the way we marked this on the side-scan - seemed to be too dense a school to be striper right now, but the shadows on the sidescan were large - maybe a school of big gizzards or crappie....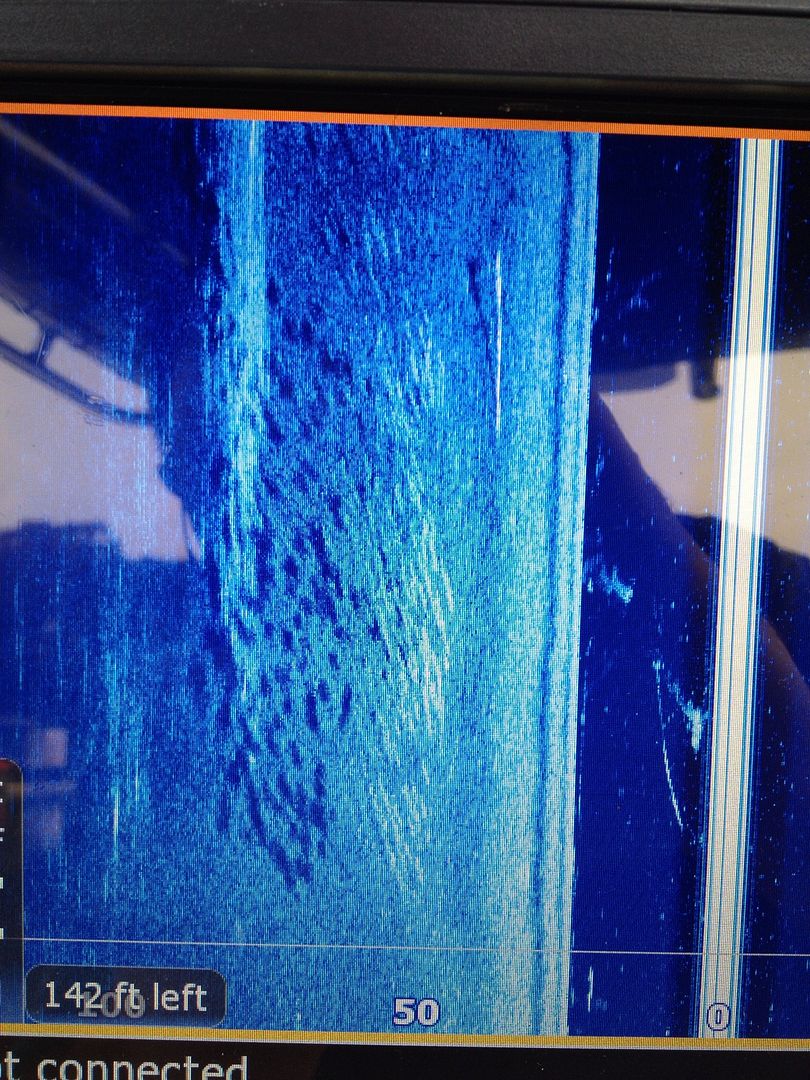 Worked the creek a while longer and picked up a few more
We then did what we all know you are not supposed to do - leave fish to find fish.... Packed up and moved to another near-by creek - we did not have a lot of daylight left so we went to one that was closer than our original destination. Marked bait but not the same level. Had one short-strike blow-up on a planer that did not hook-up.
Rode that creek into the sun-set
Landed 5 or 6 for the afternoon - several came off the downlines - a couple off light-lined planers - including one that put on a spectacular show blowing up on the board for a minute before hammering it.
Not a bad way to wrap up a Friday..... wait a minute - here's a better way to wrap it up... 3rd plate at the Joe's Buffet