7/7/12
Jul 15, 2012 19:25:35 GMT -5
Post by mwardncsu on Jul 15, 2012 19:25:35 GMT -5
(here's a copy of my most recent report - figured I'd repost it here)
Now, I have a good excuse for not putting fish in the boat for over 4 months - it was away from the lake for over three. After my trip with a buddy the other morning in his boat over on the dark-side of the lake resulted in a skunk I wasn't going to let my first trip with my boat back in the water to end up the same way.
Techniques:
downlined and light-lined alewives and 6"-8" gizzards fished down/out 20'-40'
Weather:
HOT - sunny, slight saving breeze mid to lake morning
Water:
85 with 3' visibility
Tyler stopped by Friday night as I was getting ready to catch some bait and helps my scoop piles of gizzards off the deck into the tank - if these gizzards hang around and show up in the fall it's going to be a VERY fun fall..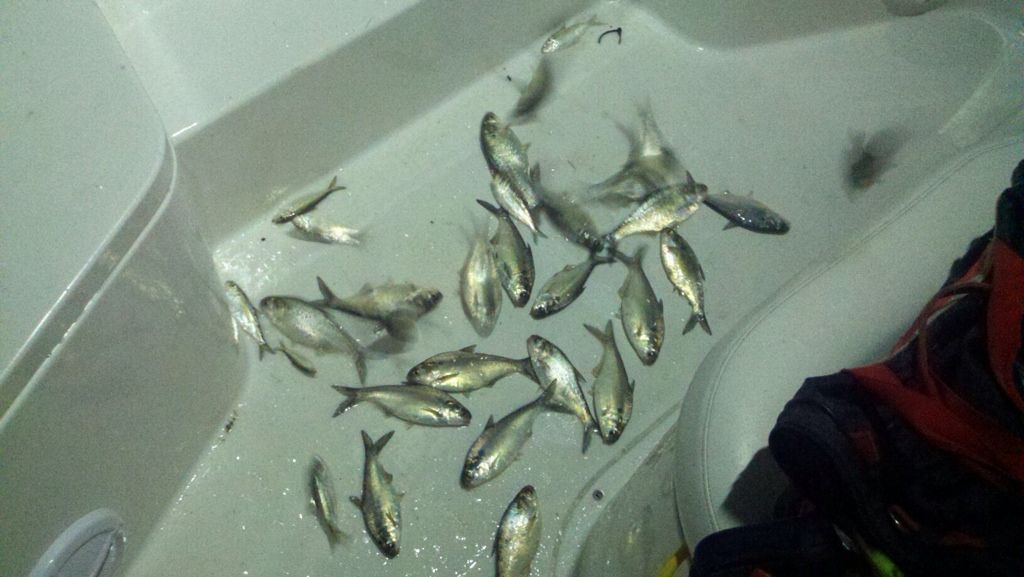 Loaded 3 doz or so gizzards that were 6"-9" in the tank - couldn't not do so and we had to pick through the gizzards to get ales. Actually had to hit 4 lights to finally get a good bunch of ales - which we ended up with probably 4 doz in the tank. Way more bait than needed for one morning trip, but......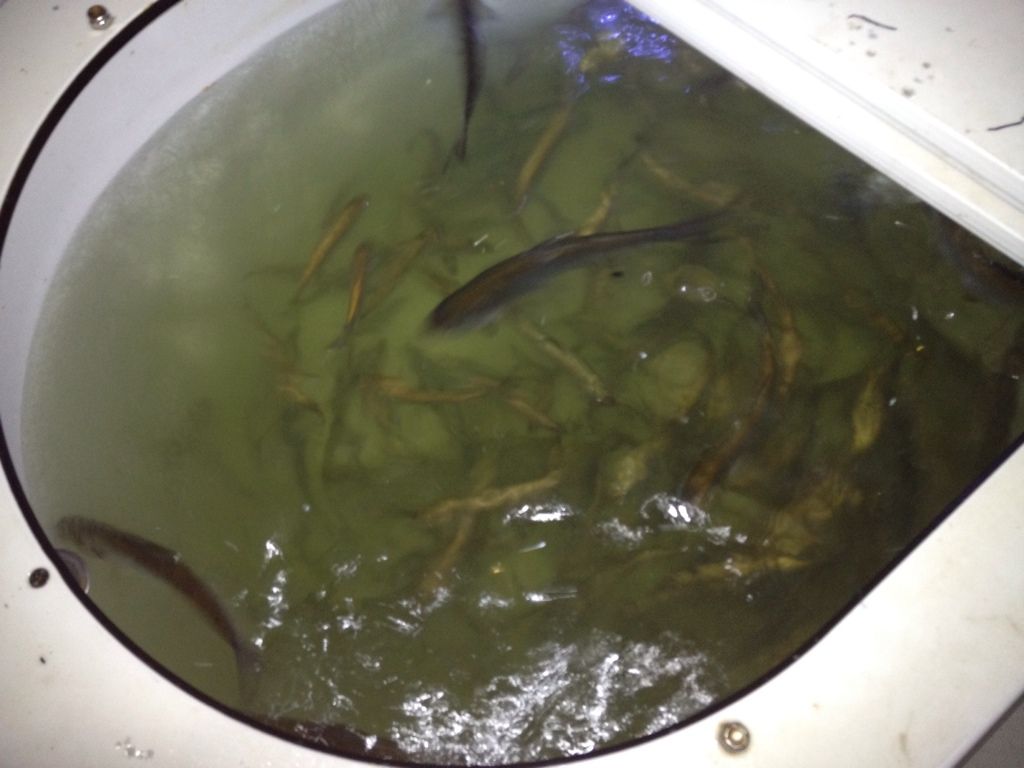 On the water about 5:45a and headed up to an area where we had intelligence that a massive school had been holding. Got there to find one of our guide buddies, another guide and a few other boats already working the area. We had a slow start but the first fish of the day turned out to be the largest of the day at 14 lbs.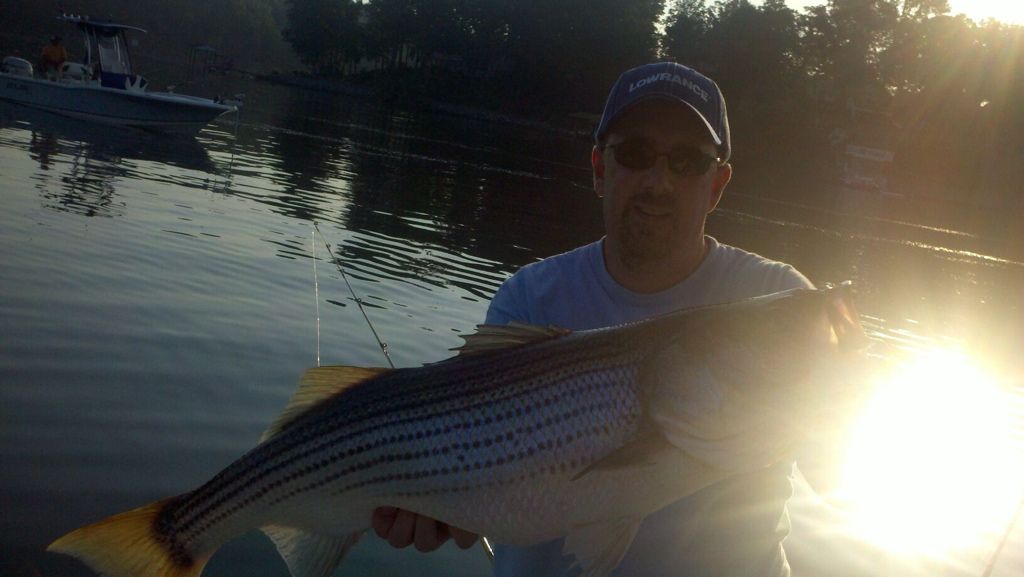 Moved up the lake a bit hitting a couple of spots and picked up two arouns 8 lbs and one small one. Watched one of our fishing buddies catch a 20 lber. Had problems wih the ales dying in the water once up the lake a bit - thermocline is probably setting in and/or the temps around 20-25 ft are just too high now.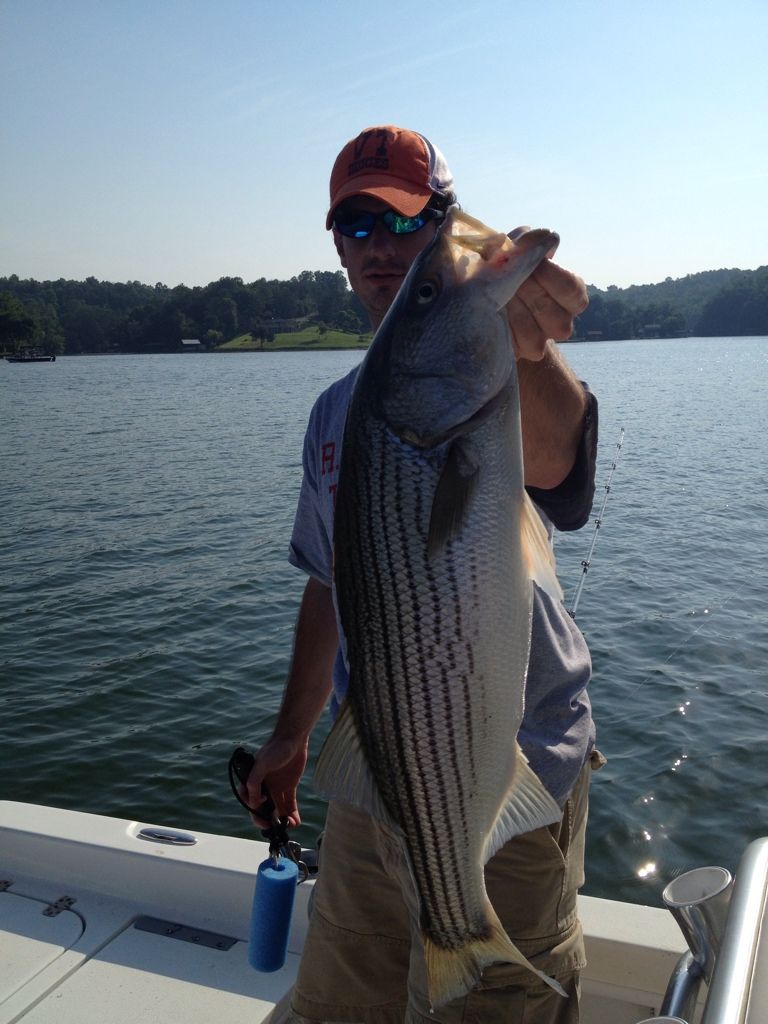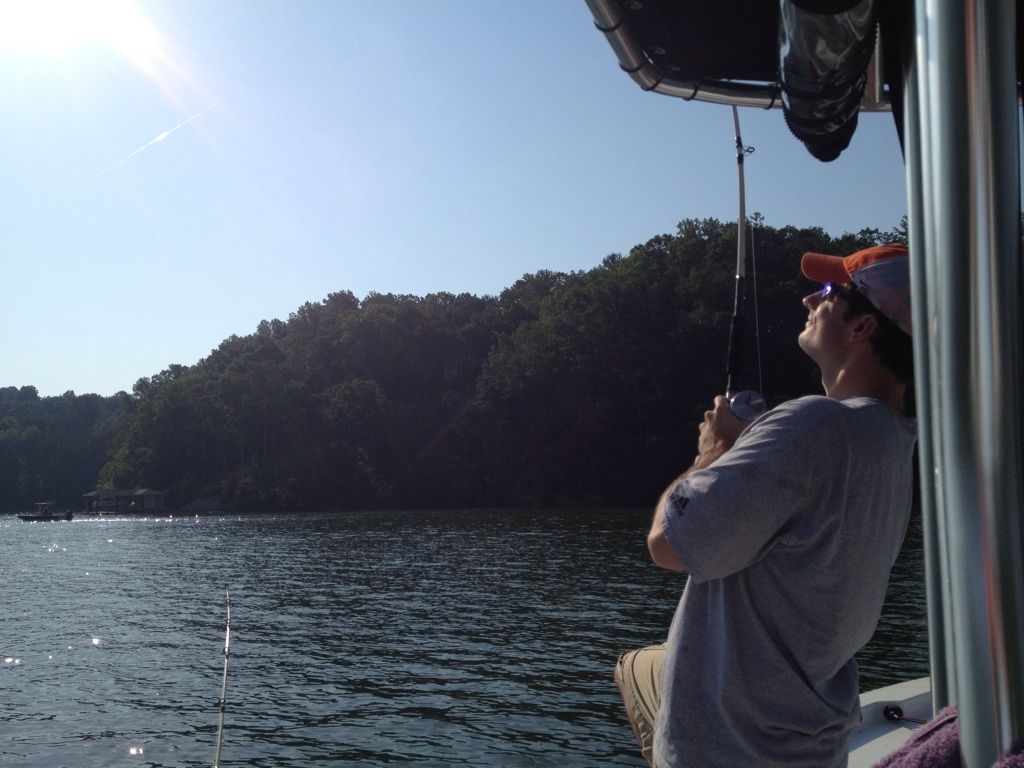 I was able to spend some time playing with and fine tuning the electronics settings after the re-wire.... Still need to do a little tweaking in the xducer and a few settings I think but the sidescan is working much better for me than ever before.
We quit about 11:30 when we gave in to the heat and pleasure craft. We should have stopped at 9:30 or 10 but keep trying to find that big school that never did show up today.....