Post by mwardncsu on Nov 7, 2015 19:00:46 GMT -5
Congrats to Team Live Bait JUNKEE on their 1st place win and Big Fish today - 70.5" today 2-fish length and 35.5" big fish a taking home a prize pot I've just over $1900.
Thanks to the other 29 teams that also came out and braved the rain to fish the event with us!
Top 4
(combined 2 fish length)
1st Place - Team Live Bait Junkee - 35.5" & 35" = 70.5"

2nd Place - Team Topwater Rushers - 33.5" & 32 = 65.5"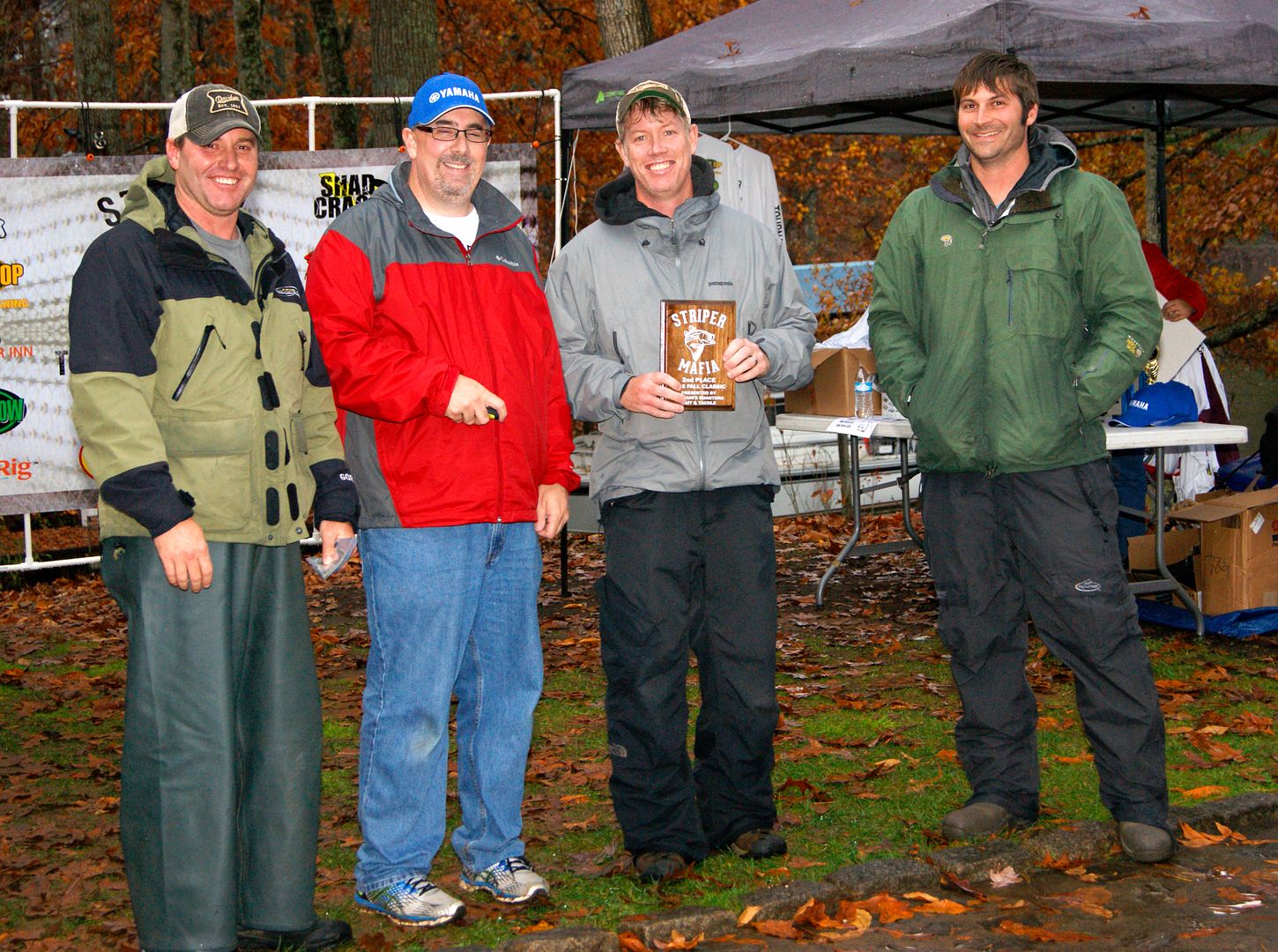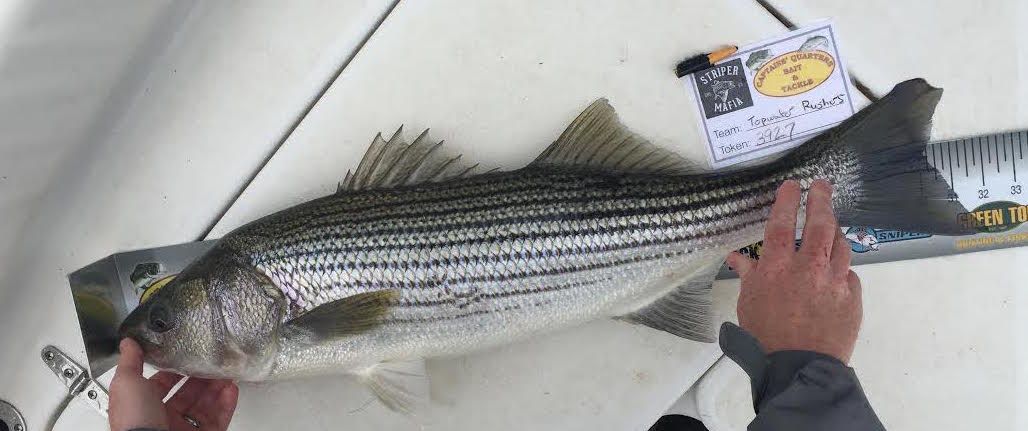 3rd Place - Team Linesiders - 33 & 32.5" - 65.25"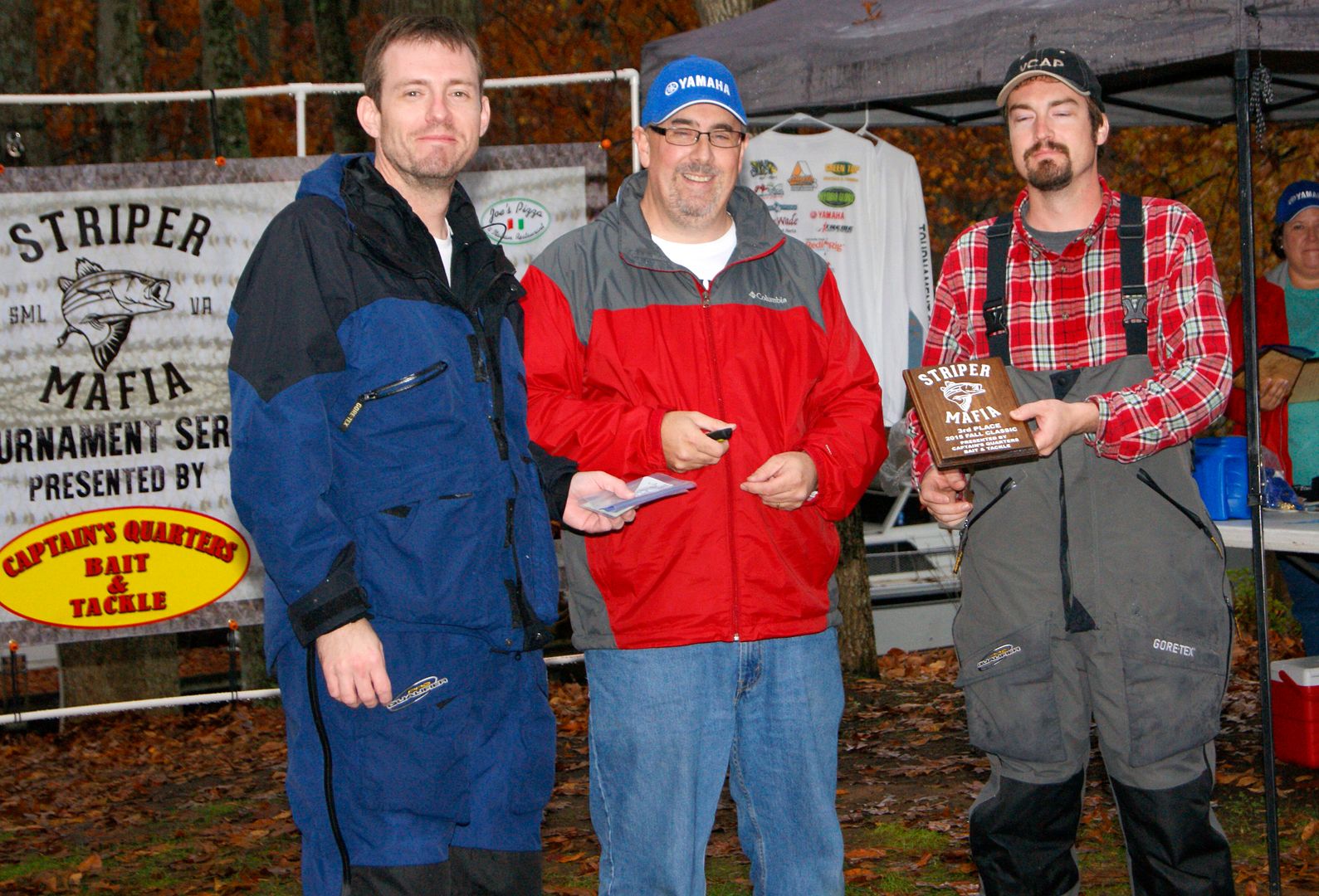 4th Place - Team Cat's n Stripers - 33" & 32" - 65"
Big Fish also went to Team Live Bait JUNKEE (aka Hammer) - with a 35.5" fish

Youth Category:
(1 fish)
We had 8 or 9 youth come out and show their parents how to catch some fish. Great to see them out there - and they were absolute troopers putting up with the wet conditions!
1st Place - Ethan - Team Sons of Mafia - 32.75
2nd Place - Matthew - Team Lawrence - 32" ahead by time of entry)
3rd Place - Rowan - Team Sons of Mafia - 32"
I also wanted to say a HUGE Thank-you to all our Sponsors - but also to a number of folks that were critical in helping make it all happen.....
- Jim S at Halesford Harbour Inn for his hospitality, parking of cars on Friday night, unofficial photographer and many other things
- Kurt H (aka Live Bait JUNKEE) for bringing a number of the pop-up tents to help keep us a bit dry, and also the tables - and also with securing several sponsors and logistics with the measuring board stickers
- Mike R (aka Gator) for helping get the metal boards done and also some other things....
- Bruce B, Joe P & Steve N from the Smith Mountain Striper Club for their help with cooking the hot-dogs and managing the food/drink table
- Harley Cox and the girls from the Eastern Appalachian Teen Challenge for cooking the delicious chocolate chip cookies
- My lovely wife for putting up with all this nonsense and being there with me in the rain, helping to sell shirts, organizing the prize table and much more....
I will say that for our 1st tournament of this format for many folks I was impressed with the overall quality of the photos submitted - that part went well from our end with no real issues in reading pics or making calls on the lengths. I did hear a few comments on some small challenges in talking the pics so we'll talk more about suggestion on how everyone can improve and speed this part of the process to ensure quick and healthy return of fish to the lake.
We hope all that participated had a good time - we sincerely want to hear your feedback on the good and areas we can improve - the rain sort of cut short our prep & setup so things did not run quite as smoothly as I wanted it to - but we made it through without any major issues and it will be even better next time. Looking forward to seeing everyone back in December along with some new faces as well.
Full Team Results for Fall Classic: