Post by BentRod on Jan 27, 2013 20:51:58 GMT -5
1/19 morning of Meet n greet
Hit the water about 7am Sat morning. Plan was to pick up Bo, Ronnie, and Hunter up at Jake's Place. I get there and Hunter is the only one there. Bo was asleep and he was supposed to pick Ronnie up, so they are both running late. About 7:50am, Bo n Ronnie show up and about that time I got a text from Lacy or Creig that there were some fish up the lake, so off we went. Of course, as always, Bo's oversleeping lucky butt jigged up the first fish before I even got the trolling motor down. After that, we didn't really see a whole lot of actively feeding fish the rest of the morning. Ended up catching 5 dinks I think, but it was a slow crappy day and we quit at noon and started drinking.
10 day old alewives still looking good in the bait tank
Well rested looks like..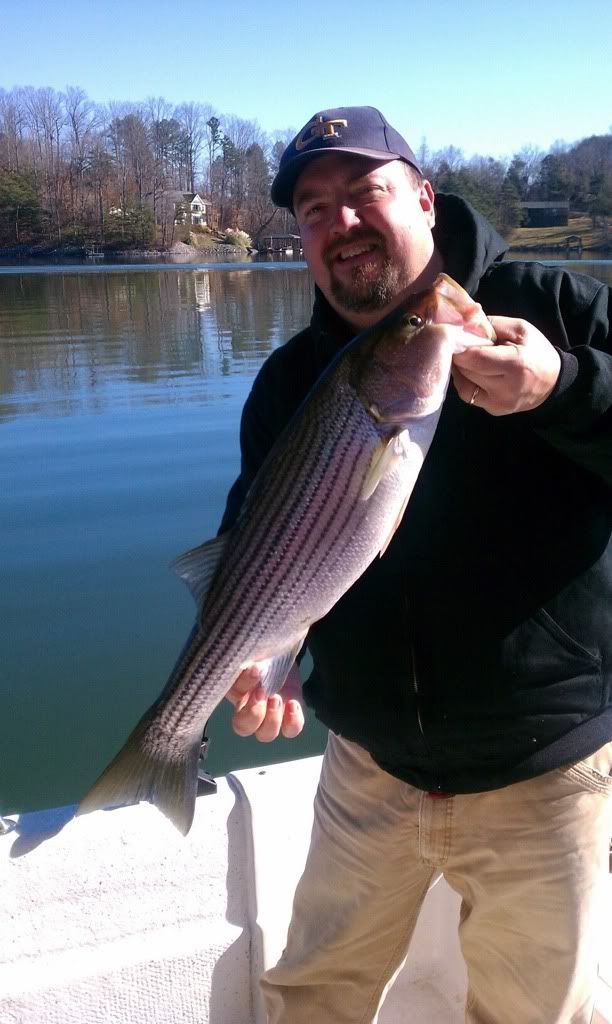 1/27 Afternoon
Keith (Topwaterrush) and I made plans Thursday night to get out Friday afternoon in the snow.
Got the boat in the water about noon..motor wouldn't "pee" as it was like 18deg, so I let it run for about 10minutes and it finally started. Went and got some fuel and headed to get Keith.
We pretty much caught fish all afternoon after Keith got on the boat..we were the only boat on the lake, but I happen to think we were pretty brilliant. Snow = really good fishing.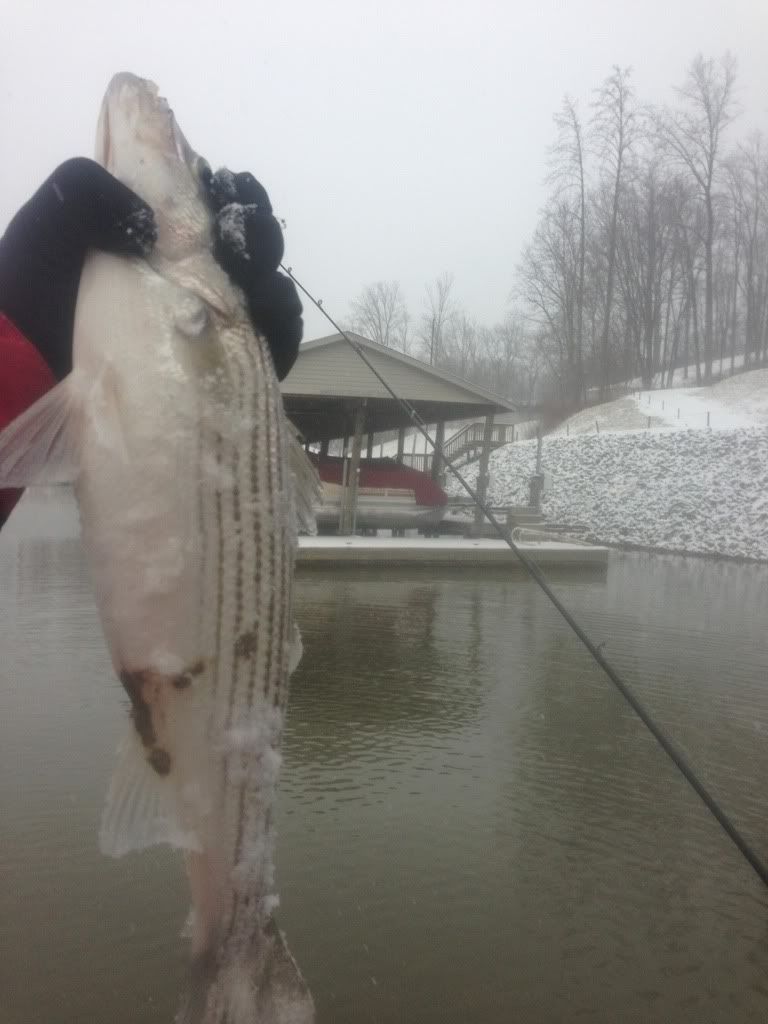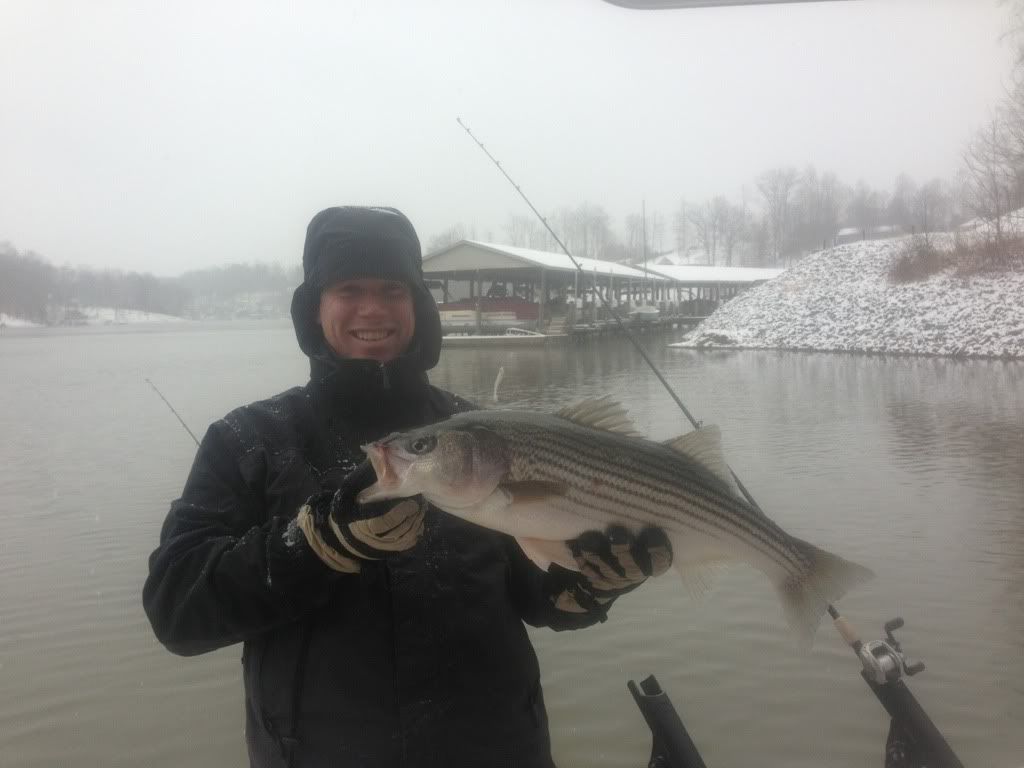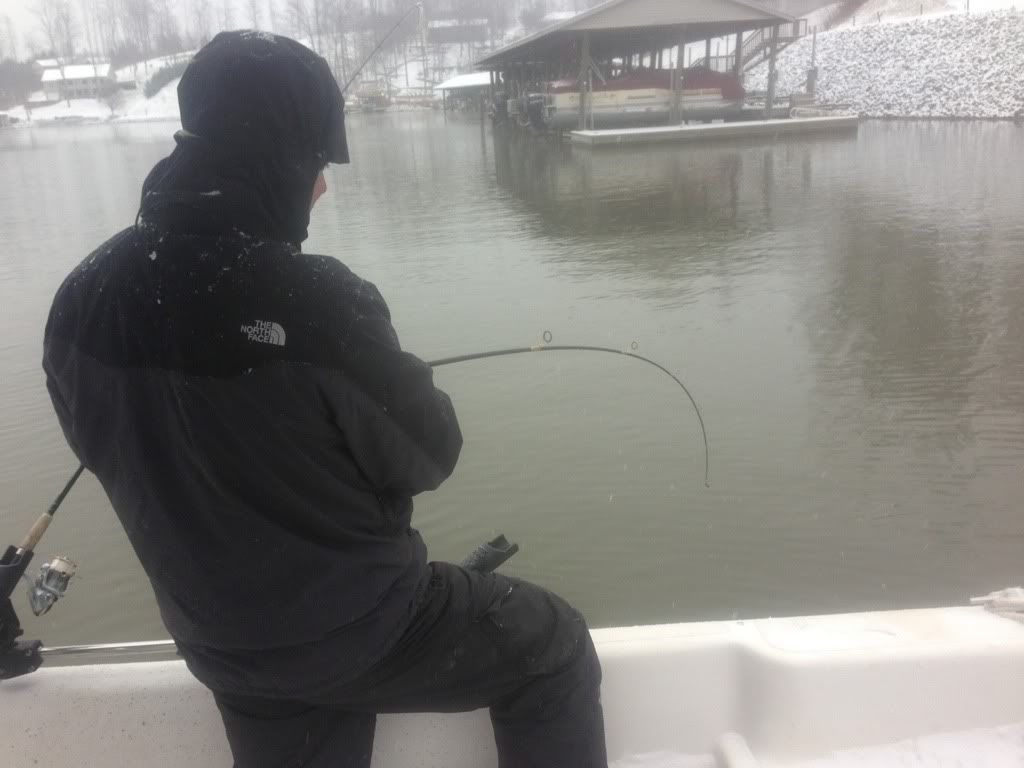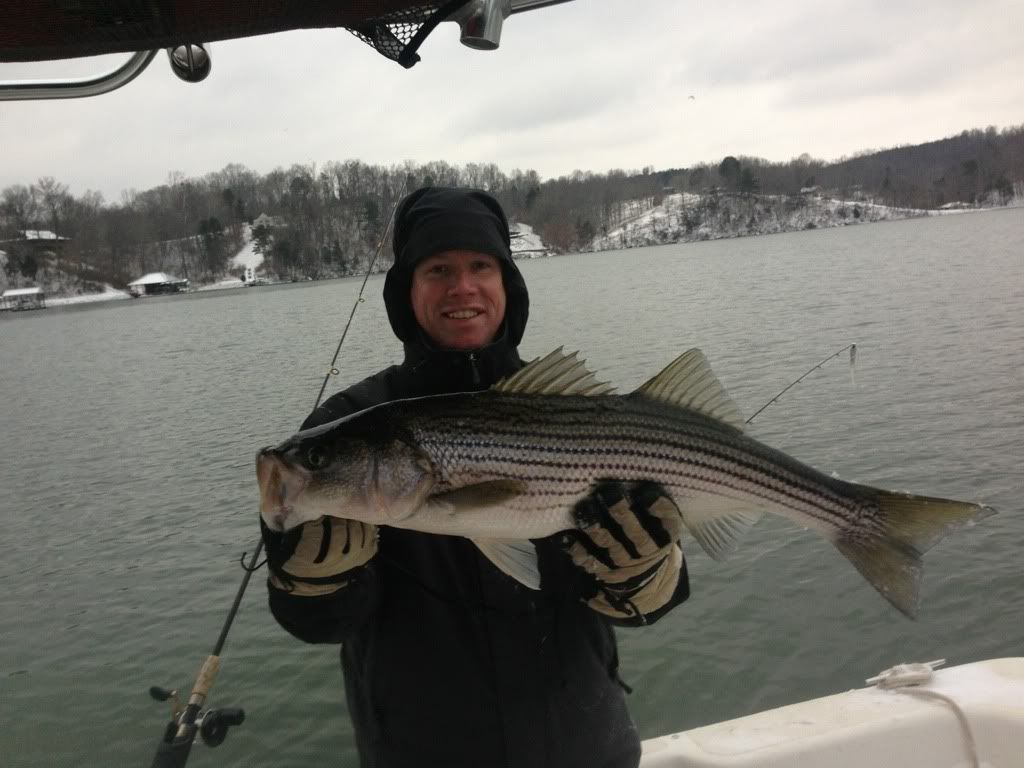 1/27 Morning
Bo called me last night and we set up a morning fishing trip with one his buddies that has been wanting to go. They played a gig til 1 in the morning and got home at 330 then got up at 6am and drove an hour to my place to go fishing in 20deg weather..some crazy dudes. Anyways, there were birds everywhere to start..I didn't know what to do as we weren't seeing many schooled fish..just scattered everywhere. Lacy texted and said they saw a big school just above us, so we went and sat up there for awhile. Eased around there and finally got on em good for about 45min jigging up about 12 during that time period. Action died off around 9am and it was slow until we quit about 11..only jigged up one or two more I think. We kept 5 for Bo's buddy to fry up next weekend for the Super Bowl. Past few trips out we've really slowed down our jigging technique and the fish are hitting it a lot better. I'm missing a lot more because the drops so much slower and I'm not feeling them on there, but getting a lot more bites that way.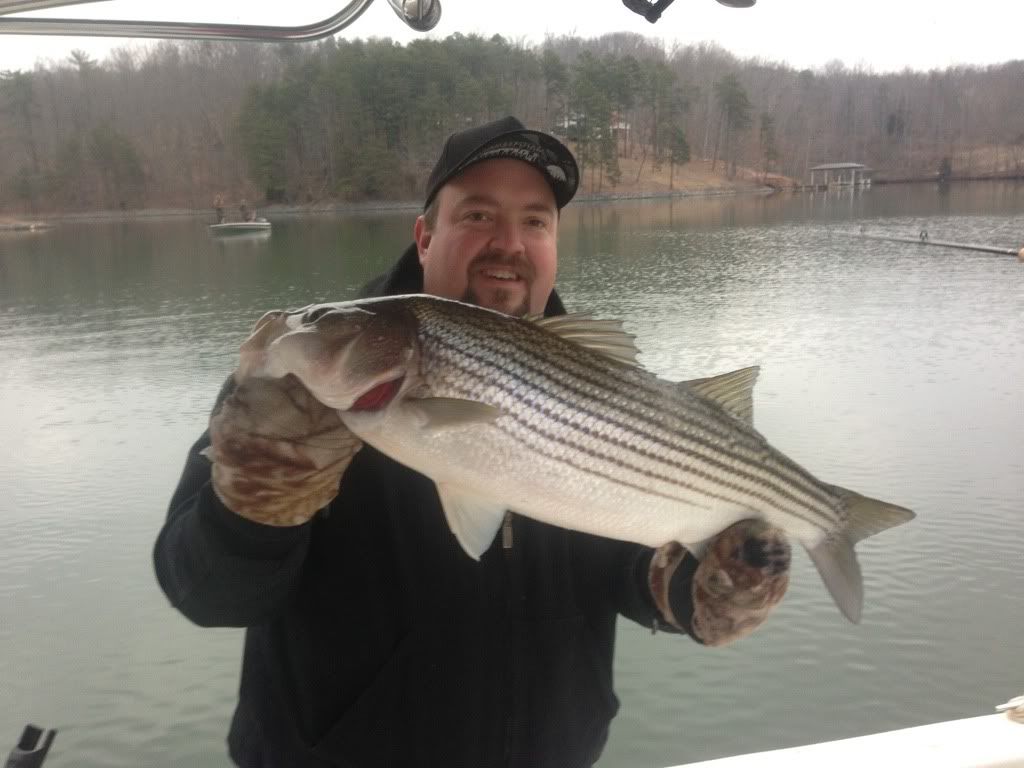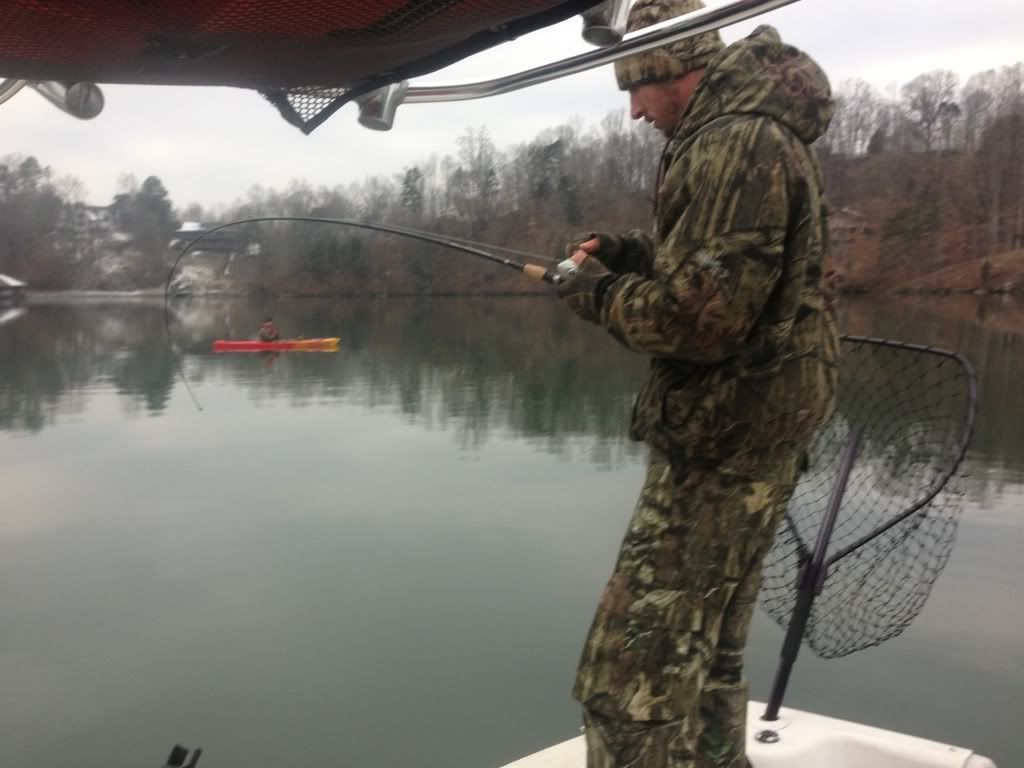 Super Cooler II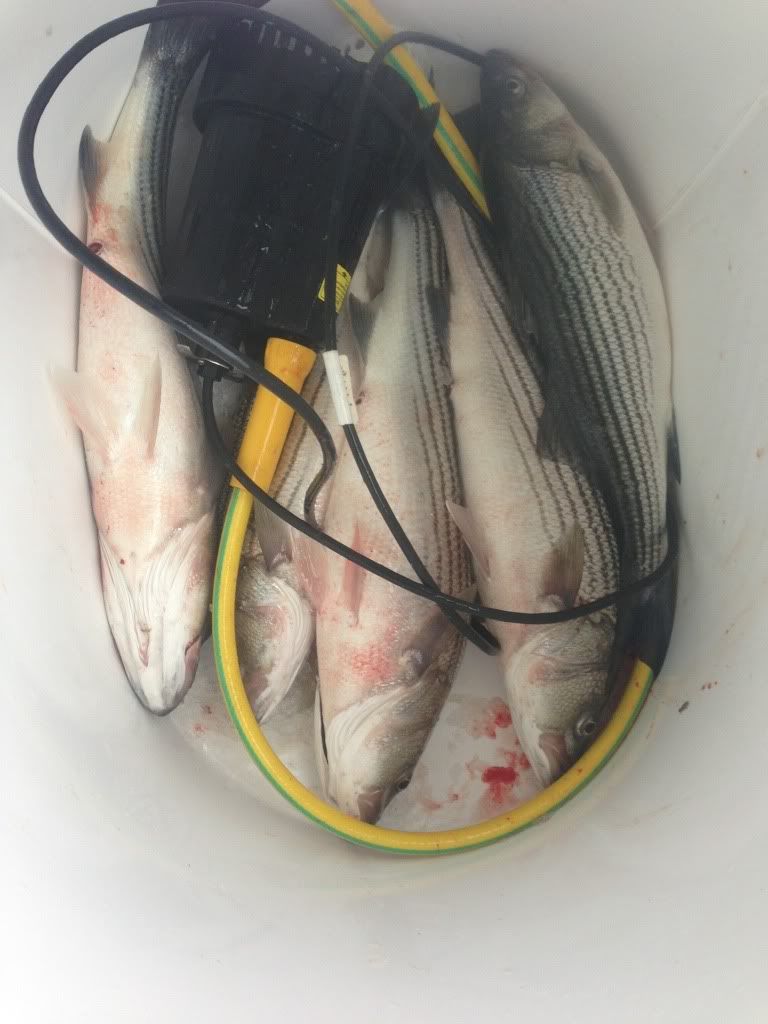 Old bridge under water on side scan..split it
Hit up Joes buffet for brunch and crushed it..