Post by mwardncsu on Dec 10, 2017 15:21:17 GMT -5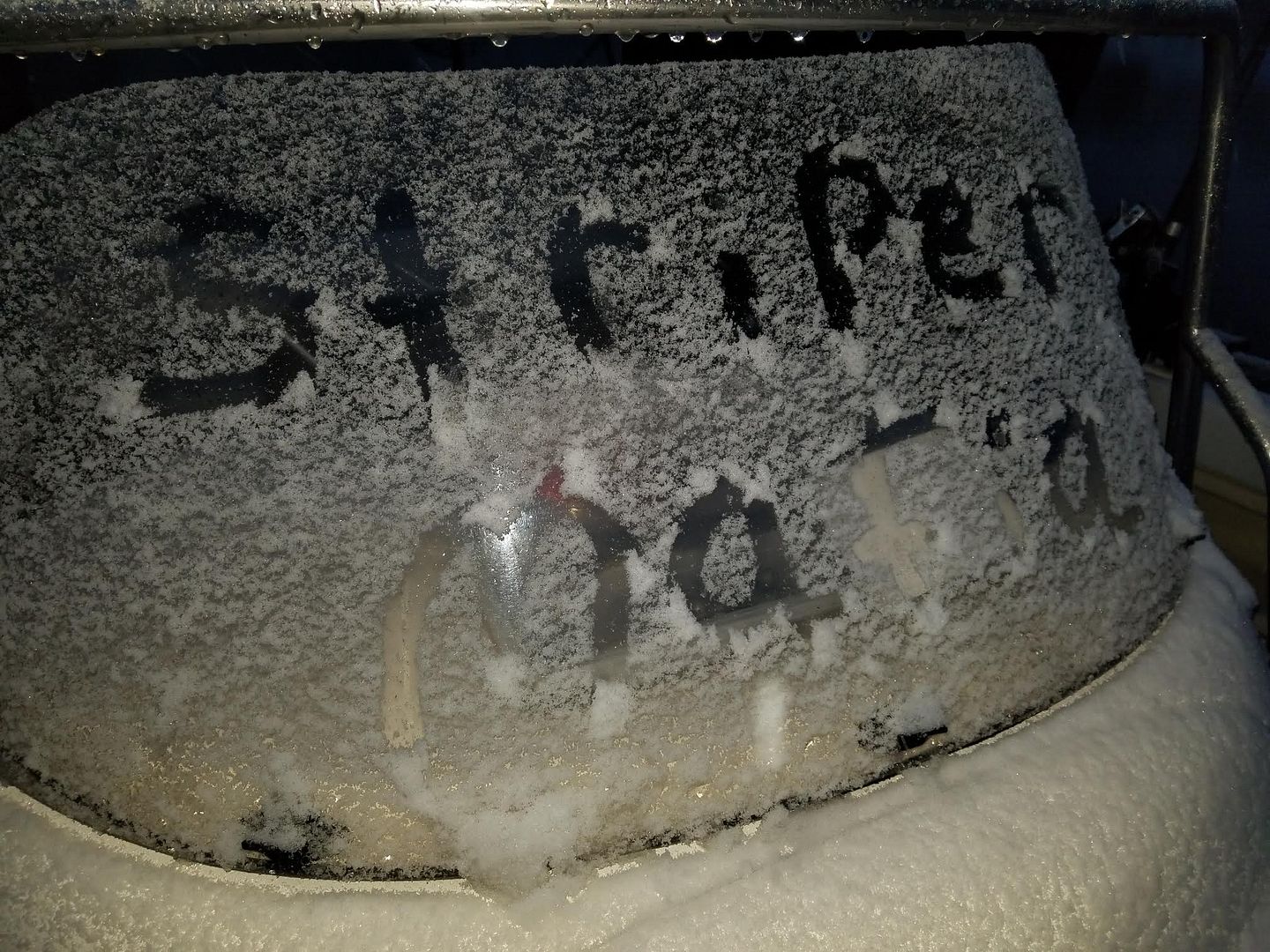 Well, we sure got the name of this one right..... snowing from mid-day Fri and did not stop till right at 4pm. Wish it had STARTED about 6am on Saturday as I heard of a good bite on Friday and they must have chewed because overall it was a tough bite on Saturday.
I heard that a few boats in the tourney pulling live bait watched a clinic being put on by Mr. Swamp Monkey and a friend throwing flukes & swim-baits - always keep a fluke at the ready this time of year - especially in the snow!
We had 37 teams brave the conditions - we would have had 40 but we lost a few teams that were coming up out of NC that could not travel until Fri afternoon and the roads between here and there were in tough shape.
Now, I do want to know why the one tournament we hold over on the Blackwater side to make life easier for you Blackwater boys had either a) some BW guys not fishing it or b) the rest of you picking up and fishing on the Roanoke side??? I think the only one fishing the Blackwater hails from Claytor Lake
We collected 150 toys for for Lake Christian Ministries to distribute to families in need - thanks to all of you that contributed and thanks to Sea Tow SML for your help with the collection logistics - also thanks to Striper Sniper Tackle for donating the custom Cashion jigging rod that was raffled off - unfortunately I did not get the name of the person that won it - if you're out there can you let me know.... thanks!
In the Youth division, we had 8 kids keep their parents on the water for the day so they could compete. The winners in the Youth category were:
1st Place - Kaylee - Team PrimeTime - 38.75"
2nd Place - Lauren - Team Linesiders - 37.5"
3rd Place* - Matthew - Team Lawrence - 36.25". (apologies for the data entry mistake that led to us not recognizing you)
3rd Place* - Finn - Team Pontus - 35"
4 Ladies competed, vying for the. beautiful time-piece donated by Haywood Jewelers in series-long completion for longest ladies fish. Renee Kissella moved to the top of the Lady's ranking, in an attempt to defend her Lady's Champion title from last season - with a nice 36.5" striper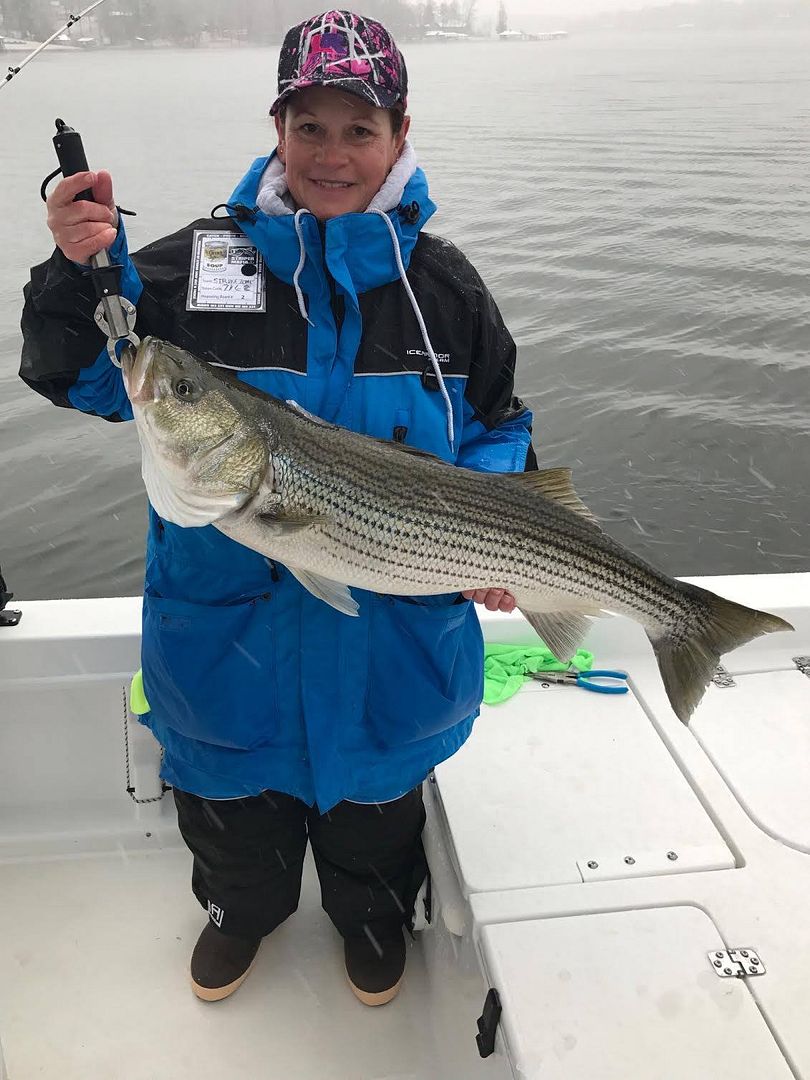 In the overall competition, 23 of the 37 teams checked in fish. A number of teams had one nice fish, but either could not find another to go with it, or found a smaller to mid-sized fish. Only one team was able to muster two good fish to the check-in - bringing them both 1st Place & Big Fish honors....
1st Place:
Team Prime Time - Fish 1: 36.5" / Fish 2: 38.75" - Total 75.25" - $1900
2nd Place:
Team STRIKE ZONE - Fish 1: 30.75" / Fish 2: 36.55" - Total 67.25" - $850
3rd Place:
Team Blackwater Bruisers - Fish 1: 29.25" / Fish 2: 35" - Total 64.25" - $400
4th Place:
Team Linesiders - Fish 1: 26" / Fish 2: 37.5" - Total 63.5" - $280
Big Fish:
Team Prime Time - 38.75" - $900
4 teams won their $100 entry fee back in the non-placing team (and must be present to win) raffle....
Thanks to all that come out to fish & support the event - and a special thanks to all our sponsors that enable us to put on these events! Looking forward to little time off and then seeing everyone back in late March for the 2nd half of the season!