Post by mwardncsu on Dec 10, 2012 10:26:48 GMT -5
Weather:
Upper 40's rising to low 60's by mid-day; Winds calm, picking up to around 10 mph from the W/NW
Water:
49 in the shallow water, 52-53 elsewhere; visibility of 5'
Techniques:
started off planning to jig flukes & cast artificals, but ended up catching some bait and fishing downlines / planers
Since the boat was all cleaned up after the return trip from the Bay last weekend, I had planned to leave the bait tank empty and hoped to chase some birds - it is December now and we should be ready to jig on some fish - but when I heard the water temperature reports and weather over the last few days being around 70, I had a feeling it was going to be a tough day for that. However, Mark met me about 7 and we headed up the lake to see if we saw any birds or at least try and cast on some fish & jig if we could mark any schools.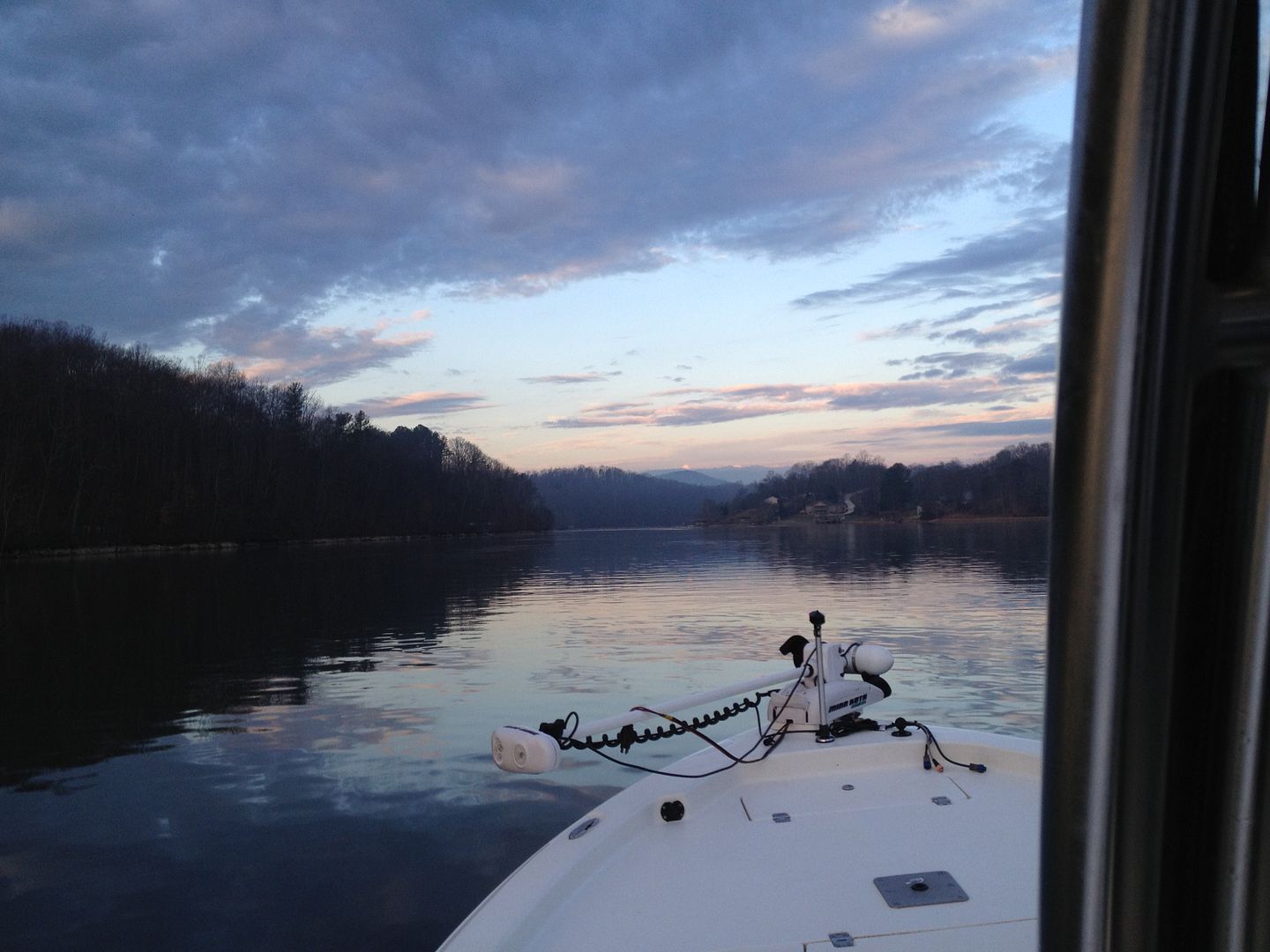 Ran up to Hardy without seeing the 1st bird. Stayed there a while casting to some banks and then came back down into the big flat where there was a lot of bait - decided to get the net out and see if we could catch anything in a throw or two.
1st throw - a couple of 12" gizzards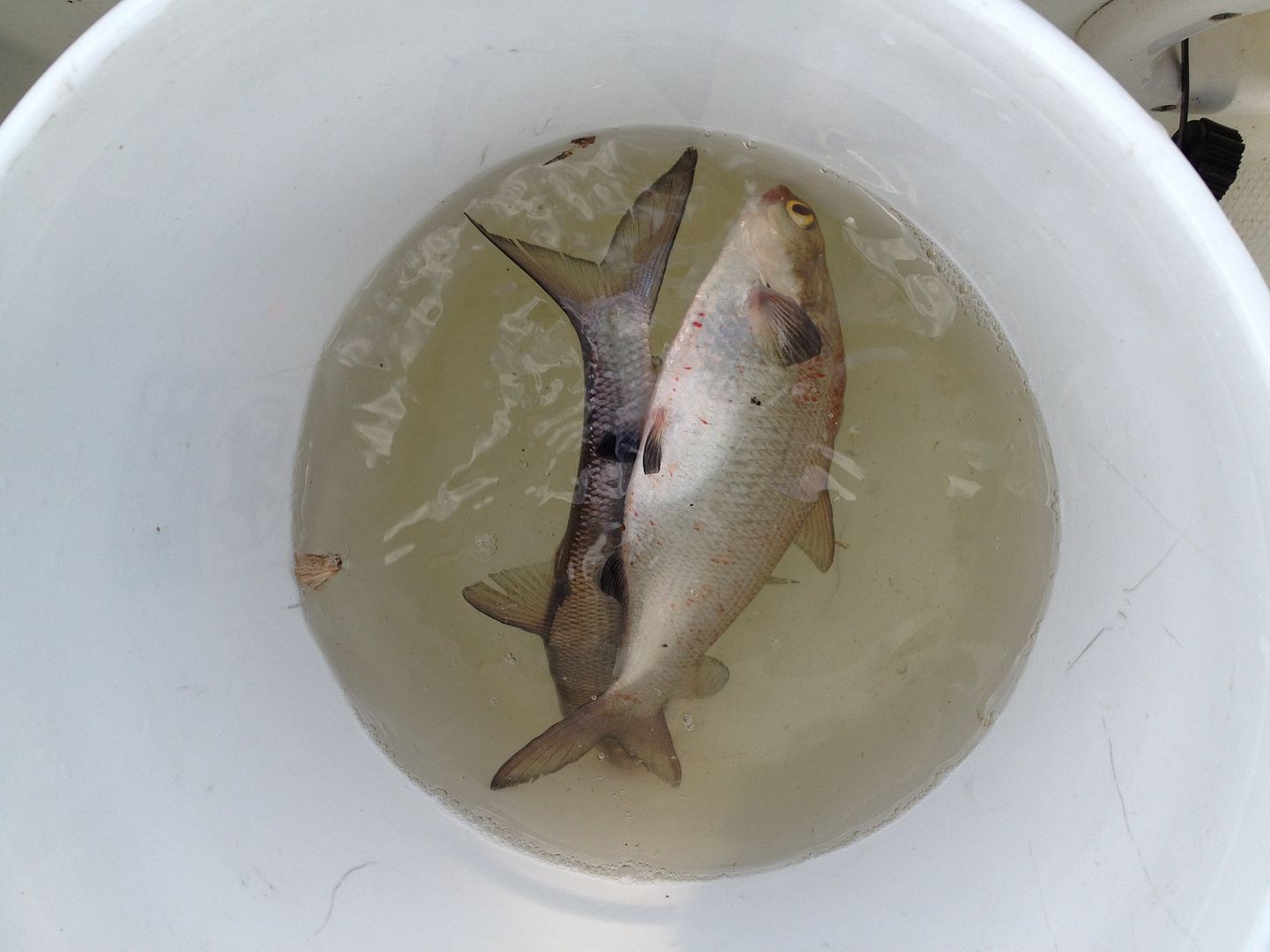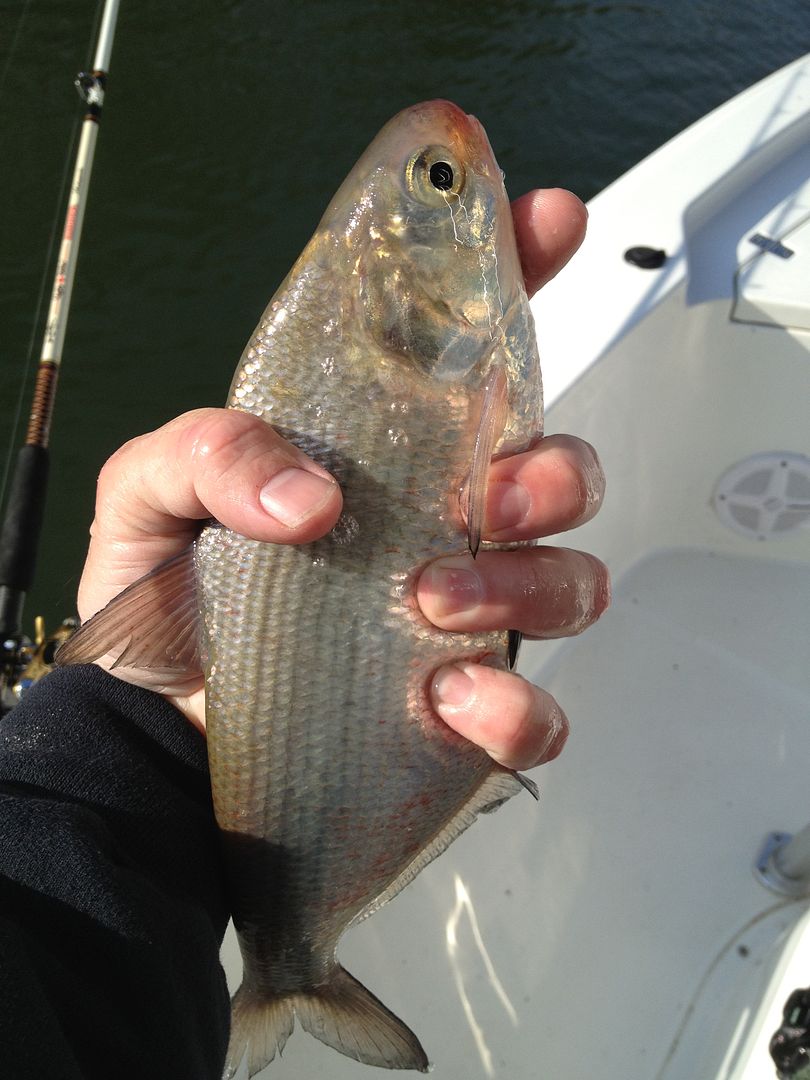 Decided we'd fill the tank up after all - tossed the net a couple more times and got a nice mixed bag of gizzards and alewives from "peanut" to "money-maker" size.
The "flat" below Bayroc is quite shallow right now - about 2.5' or less except right over the river channel. Sidescan was showing these tracks - wonder if they are prop marks in the silt from other boats with the low water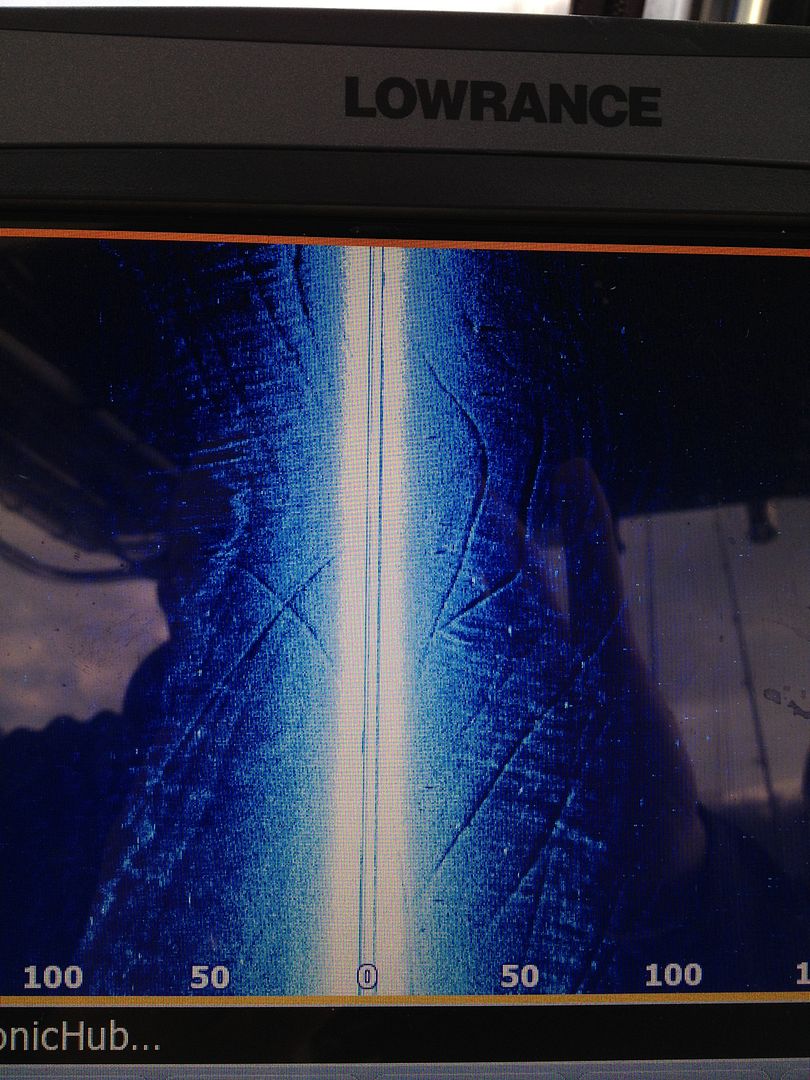 We headed back down the lake to of the creeks and setup shop. Fished there for several hours - not a sniff - marked a few fish on the bottom but no action.
Ran to check out Indian Creek - did not put out any lines but just looked - nothing. Then down to HokieChad's favorite cove to try and at least salvage the day with some type of tug on the line. Spotted these guys once but they did not even make the bait on the lines get nervous and were gone before the jigs cold get down to them.
All in all - one of those days where you say "at least it was nice to be on the water" - but not really when you have text messages of 30 & 40 lb pigs coming in ever 10 minutes from Tyler at the Bay
The one positive side of the day is that when we got back we added 18" of chain to my lift so I will now be able to get the boat in the water a while longer if we keep draining the lake..... might just get to fish after Christmas and try and find that 0-15 lb fish...... we just need it to get cold - this up and down, mixed weather sucks.
That or it was the Clean Boat Curse - Tyler washed his BEFORE going to the Bay this weekend and they skunked on Saturday before the awesome Sunday. We washed mine on the way home and this was the 1st trip out since then - hopefully it is dirty enough now that it will catch fish the next trip out.....