Post by mwardncsu on Nov 25, 2012 15:20:40 GMT -5
Weather
: 26 to start, rising to mid-60's, partly cloudy, still with winds from NW gusting to 15 by mid afternoon
Water:
55-56, visibility of 5'-7'
Techniques
: downlines and light lined planers with money maker gizzards and small ales (downlines) with some jigging tossed in for good measure
Got to the lake mid afternoon on Turkey Day and was on the water after bait about 4. Headed to the back of my cove looking for flips, but nothing was happening. A guy on one of the docks said he saw them a short while earlier. Tossed a few times catching one or two but nothing major. I headed to the one bit of remaining bank that was still lit with sun - one toss and 22 nice gizzards.
Headed over and gave the guy on the dock several baits and them tried to catch a few more - Tossed several more times with no luck - called it quits as the sun set. Put out the bait light in hopes of some alewives as Tyler said they had not been hitting big bait that morning. Went back out about 8:30 and got a few small ales and rode all over the lake looking for some - caught maybe 18 or 24 small ales - bummer.
Up at 5:30 to meet Tyler and Bo at 6 - 6:30 and Bo had finished his morning "business" at BoJangles and they'd turned up ready to go. It was friggin' cold out - 26......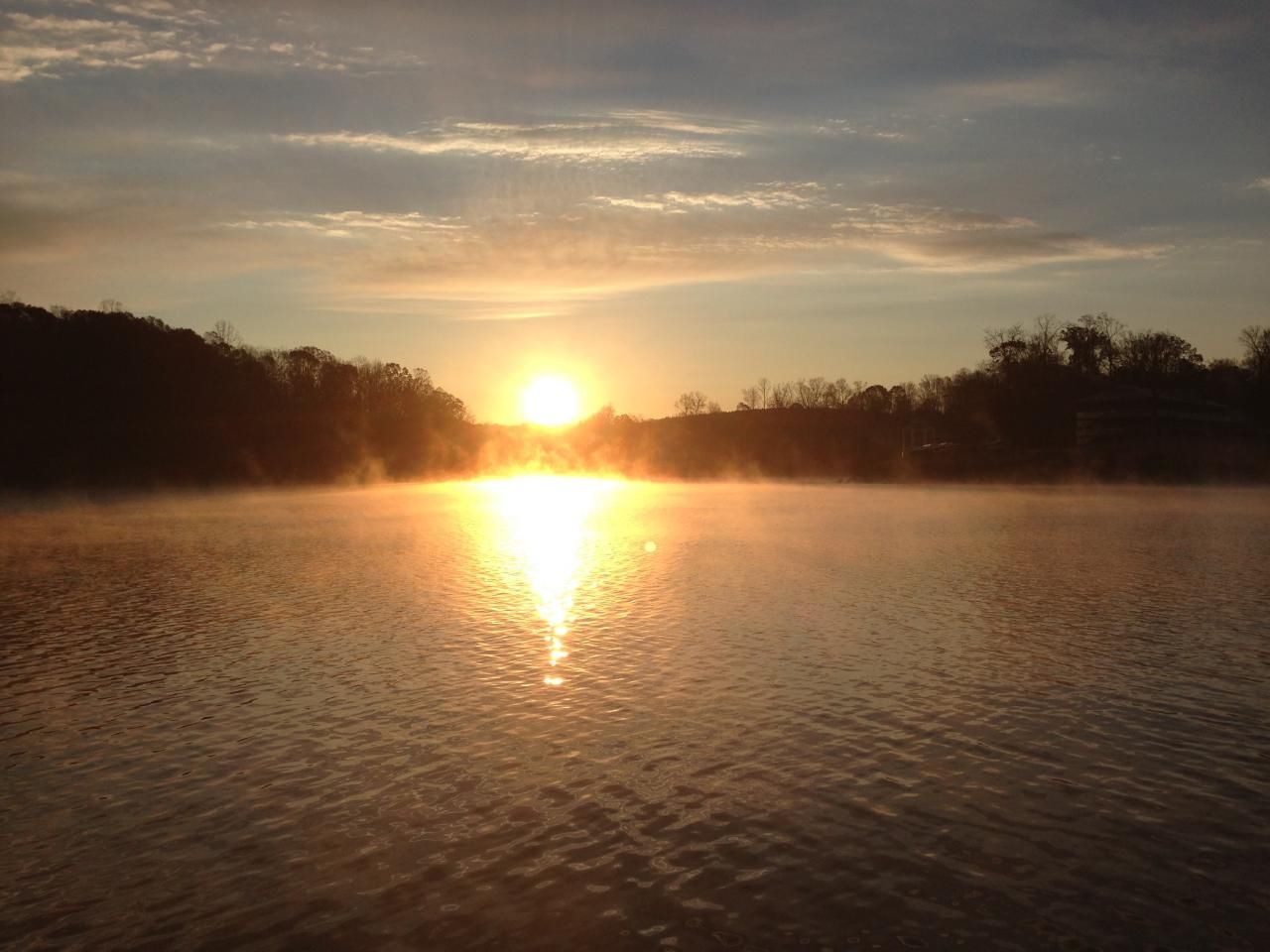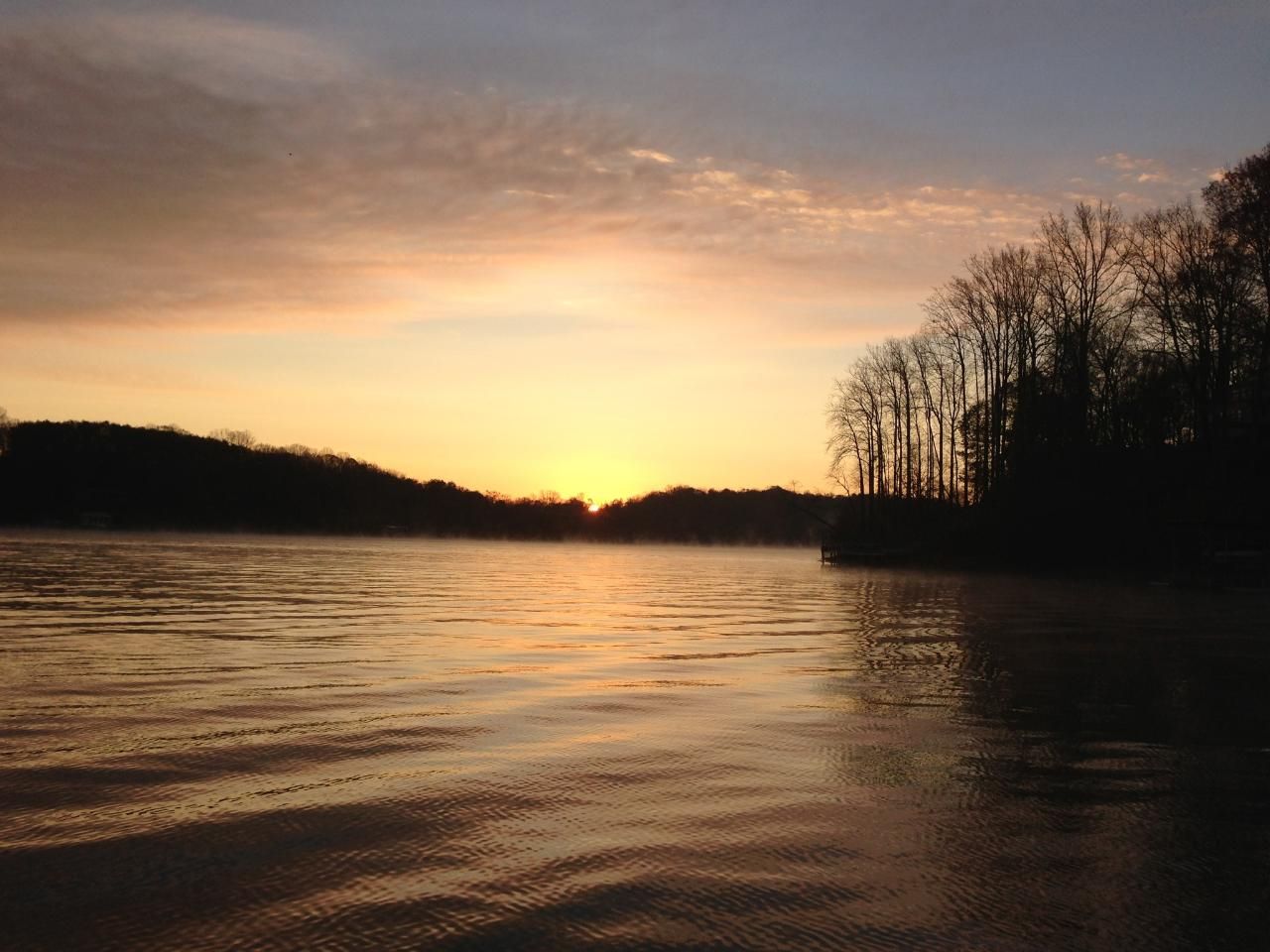 We headed to where they got in a nice school yesterday AM - marked a nice little school - Bo and Tyler went to jigging while I put out downlines.
They were jigging their hearts out - once I had bait out I dropped a jig - three bounces it was Fish On!
We worked that area for a couple of hours and picked up several more but nothing with any real size. Saw Leo and BigJon's oldest - good to see you guys on the water..... better to see you without BigJon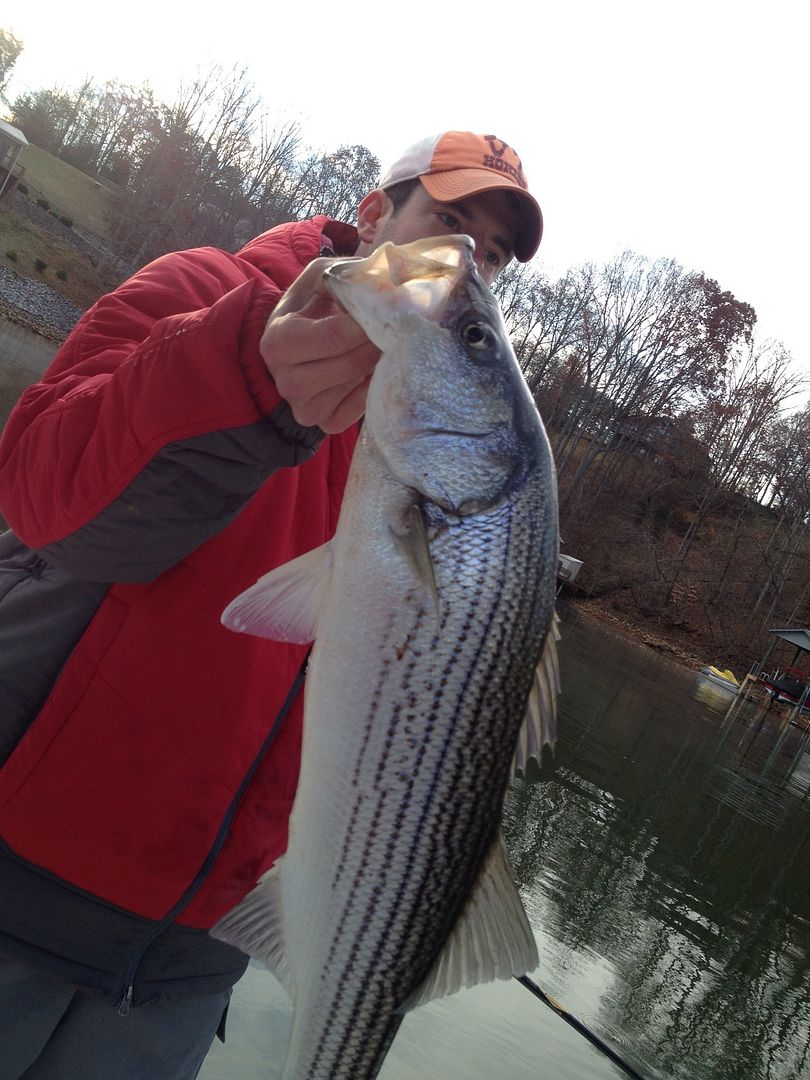 Headed to another area up the lake a it mid morning and found some better fish. We made circle after circle and picked up one on each pass.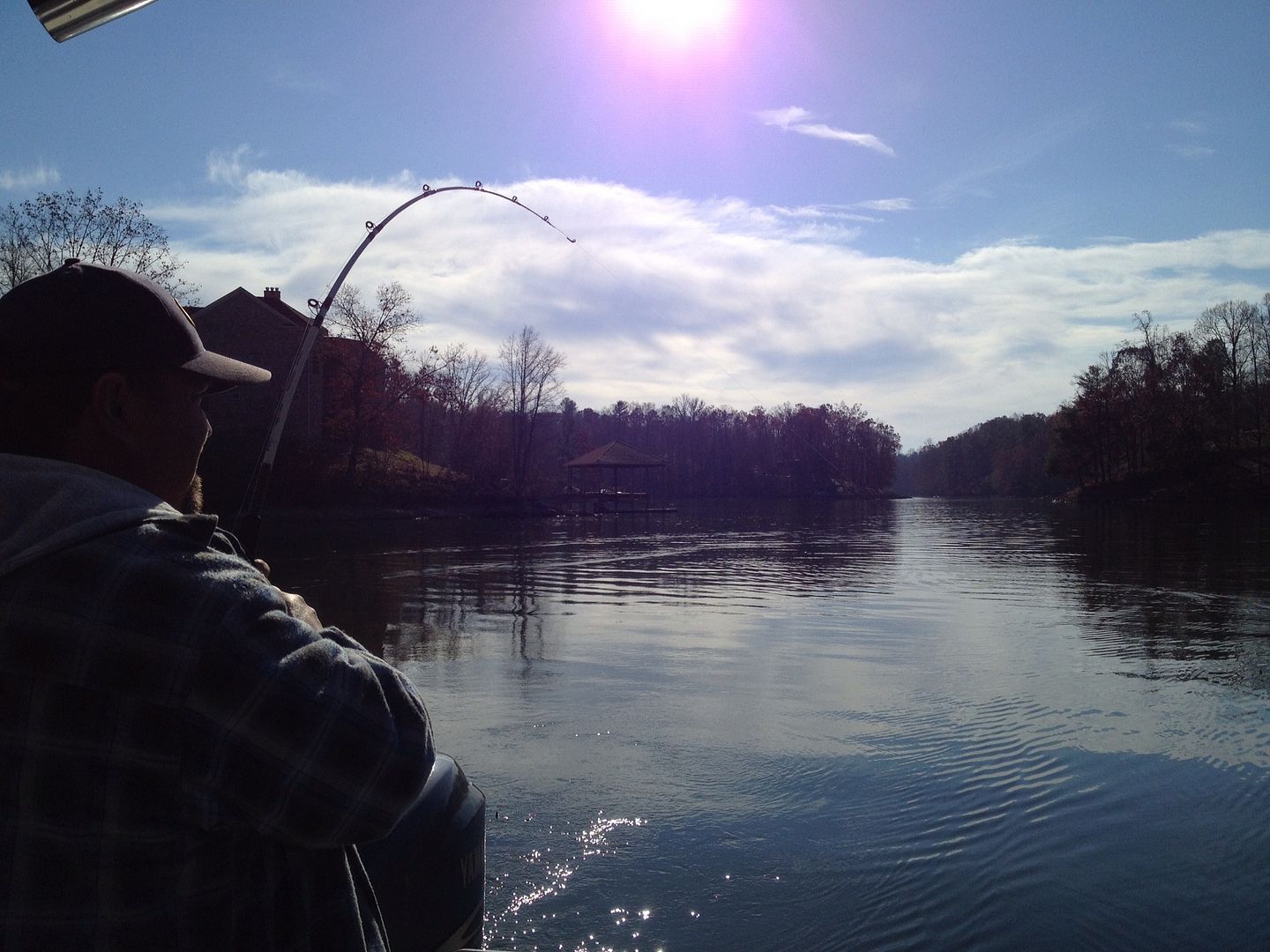 Almost a citation....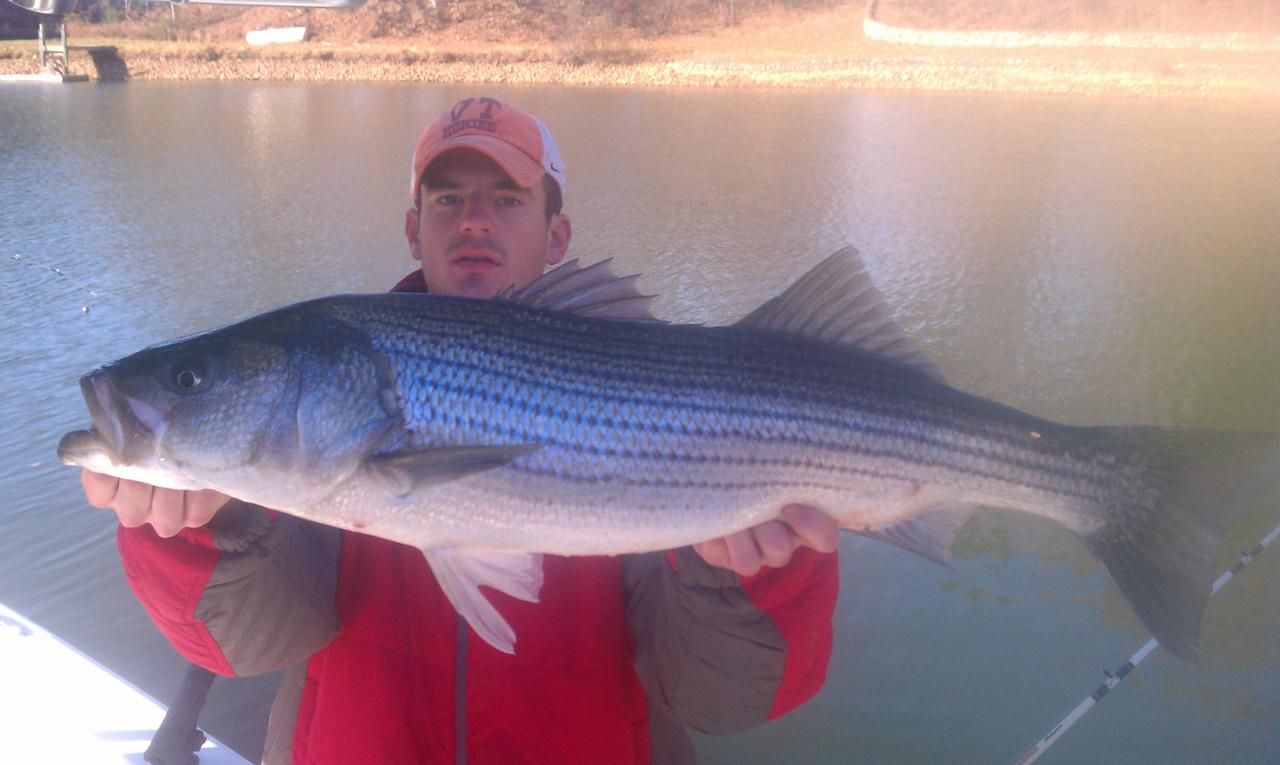 Took a break for lunch with 9 fish on the board...... Then headed back to see if we could pick up where we left them. Ran into Bigun as he and his crew was getting ready to head out - good to see you out as well! It was much slower but we did have a chase or two and finally picked up one more to out us into double-digits for the day.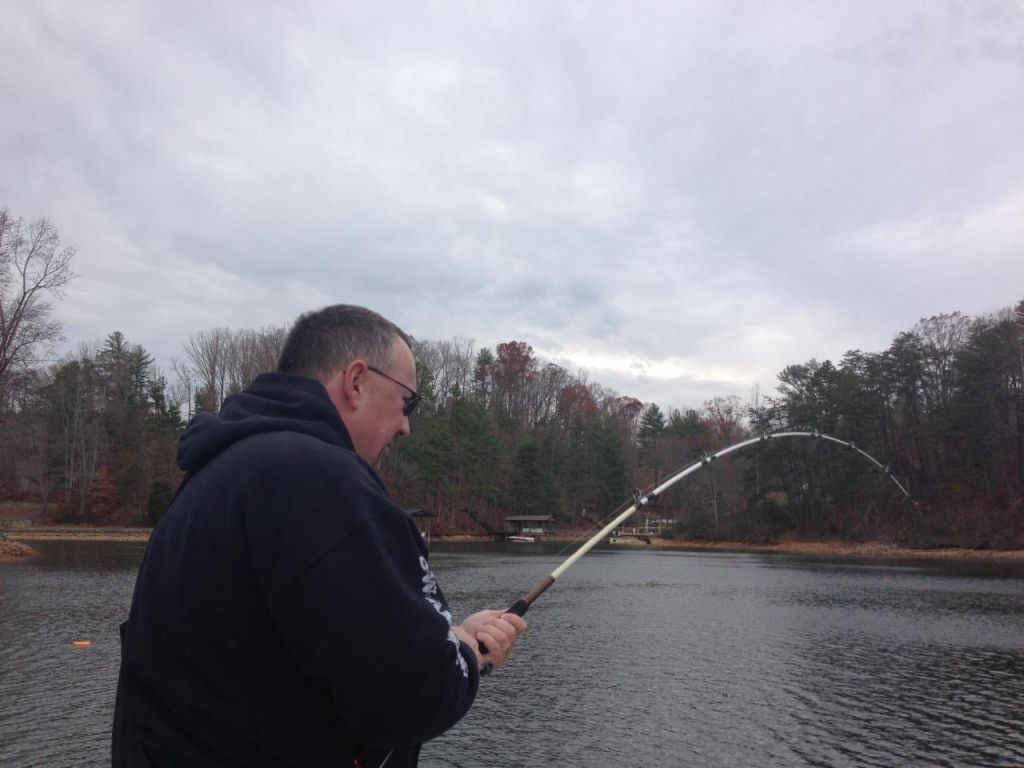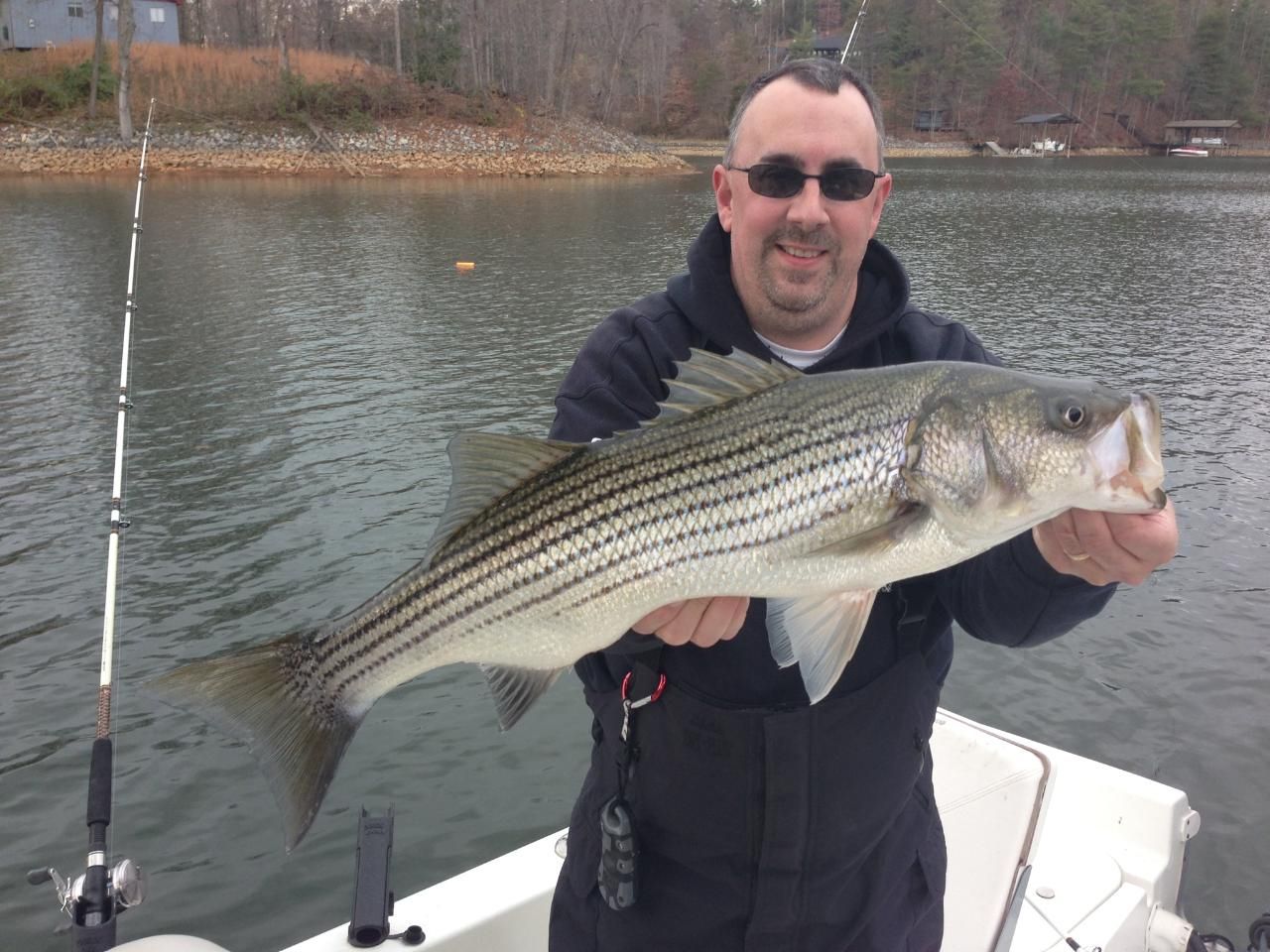 Bagged it about 3:30 or 4 to put the boat on the trailer to be ready to head to the Bay in a few weeks ;D