Post by mwardncsu on Sept 14, 2015 12:16:06 GMT -5
We are pleased to announce the initial sponsors that have signed up to support the Striper Mafia Tournament Series. We appreciate their getting on-board with us to assist in putting on a quality series of events.
Platinum Sponsor - Captains' Quarters Bait & Tackle
We are excited to announce our Platinum sponsor –
Captains' Quarters Bait & Tackle
. A big thanks to Dewayne Lamb and the guys at Captain's Quarters for supporting the series, as well as the striper fishery and all the fisheries on SML in the way that they do. Make sure you go by and support your only full-service Bait & Tackle shop on the lake.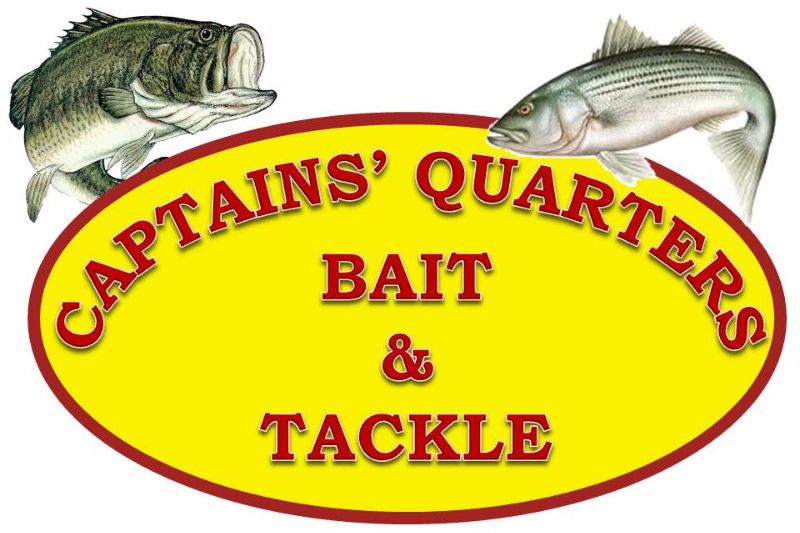 Captain's Quarters at Smith Mountain Lake, Virginia is your One Stop Shop on the lake for everything you need. Conveniently located at the Halesford Bridge on Smith Mountain Lake, Captain's Quarters is largest full service tackle shop on Smith Mountain Lake.
With one trip to Captain's Quarters you can be fully outfitted to chase striper or the other specifics which roam Smith Mountain Lake. Everything from boat rentals, fuel, fishing license, bait, tackle, rods, reels fishing electronics, striper bait tanks boating supplies, ice, drinks, snacks and more can be conveniently found while visiting Captain's Quarters. You can even get the scoop on the latest fishing hot-spots and go-to techniques working right then on the lake.
Get a head start in chasing stripers by arranging a guide trip with Capt. Dewayne Lamb, owner of Captain's Quarters. Stop by the shop and see Dewayne, Hawk and the guys and point your fishing trip in the right direction.
Website:
www.smithmountainlakeboats.com
Phone:
540-721-1175 or 800-388-9984
Gold Sponsors:
Addya Outdoors
– Manufacturer of hooks for direct & OEM Sales
ADDYA Outdoors Inc. USA was formed to deliver on the growing needs of Innovative Anglers for custom-made terminal tackle on a turnkey basis. 70 years on, Addya Hooks is built on a solid foundation of Values Driven customer service across borders. We are proud of our time-tested and unique capabilities in production, global sourcing, marketing and distribution of terminal fishing tackle.
ADDYA uses only very high quality high-carbon steel wire manufactured by leading Indian Steel Conglomerates having consistent microstructure and custom made to create optimum elasticity and tensile strength. Offering both Needle Point & Tri-Cut Point options, along with dual machining and chemical treated hook points, you can be sure that Addya's hooks will be extremely sharp.
Do you have a concept or idea for a new hook? Addya can help you make that dream a reality - contact Addya Outdoors for more information.
Website:
www.addyaoutdoorsinc.com/
Phone:
413-478-7396
Greentop Hunting & Fishing
– Located near Richmond, VA, Greentop has everything for your outdoors needs.
Since 1947, Green Top has been Virginia's headquarters for fisherman, hunters, and recreational shooters. From a small gas station/gun store, to the 12,500 square foot iconic location on Route 1, to our 55,000 square foot location on Lakeridge Parkway in Ashland, Virginia, we have continue to grow our assortments to provide the absolute best products in the marketplace at competitive prices.
Throughout the years, we have had one goal — to provide the best in customer service and the best advice on the products we sell. Green Top is a leading provider of outdoor sporting equipment with a huge inventory of top name products and expert advice for anyone who loves to hunt, fish and experience the outdoors. Relationships with our customers have spanned generations, built on expert advice from people who are as passionate about hunting, fishing, and the great outdoors as you. If you are interested in purchasing a used shooting instrument, we invite you to view our online Used Shooting Instrument listing. This listing offers up-to-the-minute inventory listings, and items that have been sold are removed within 10 minutes of the transaction.
Website:
www.greentophuntfish.com
E-mail:
info@greentophuntfish.com
Phone:
804-550-2188
Halesford Harbour Inn
– located in the Halesford Harbour complex in the back of Halesford Creek (the old Campers Paridise), Halesford Harbour Inn will serve as our official tournament hotel, as well as the location of our pre-tourney Captain's Meetings & post tourney check-in / Awards Presentations. We will have access to the ramp at Halesford Harbour to launch & recover boats the day of the tourney as well. 20% discounts off the already attractive off-season rates will be offered to those participating in the tournaments.

The Halesford Harbour Inn, Bedford County's only waterfront motel, is peacefully tucked into a quiet cove that affords beautiful views from all guests rooms. The Harbour Inn offers eleven efficiency suites with a full size refrigerator and stove top range and twelve deluxe rooms with a mini-fridge and microwave. Also available is a gorgeous two-bedroom, two-bath suite with spectacular views of Smith Mountain Lake. The apartment is located between the two wings of the Inn and offers a full size kitchen, living room, two separate bedrooms each with a queen bed, two full size bathrooms with room offering individual climate control. This is the perfect honeymoon suite or ideal for families and groups that need a little more room than what a regular Inn room offers.
All rooms have two queen size beds, dresser, table and chairs, and a flat screen television with a viewing package that includes DirecTV service and Showtime movies. Free Wi-Fi is also available. Individual heating and cooling units allow you to control the temperature of your room. Fresh linens and towels are provided. Complimentary coffee and a coffee maker are included in each room as are complimentary shampoo and soap. Daily housekeeping services are available. A number of rooms have been set aside as "pet friendly" for an extra nominal fee.
Website:
www.halesfordharbour.com/index.php/harbour-inn
E-mail:
info@halesfordharbour.com
Phone:
(540) 297-0070
Hydro Glow
- Light up your night and bring that bait in quickly with a Hydro Glow bait light.
Hydro Glow Fishing Lights is the world's leader in high quality underwater fishing lights. Regardless if your need is for "off the boat", "off the dock", flounder gigging and shrimping, or ice-fishing, Hydro Glow has your lighting needs covered.
The "off the boat" series of 12vdc, high output LED underwater lights are virtually unbreakable, easy to use and very effective. Available in several lengths and colors, and a standard accessory plug, changing from 120 vac, to 12 vdc is quick and easy. These lights are perfect for the striper fisherman who visits various bodies of water and need to attach and catch bait upon arriving. For "above the water", stationary applications, Hydro Glow offers several options of dock mounted, pole and underwater mounted lights perfect for mounting to your dock to ensure a ready supply of bait-fish close at hand.
Hydro Glow also offers solutions for those heading to salty or frozen waters - with flounder gigging & shrimping tailored lights, or low powered lights for use on the ice, Hydro Glow lights the way to fishing success.
Website:
hydroglow.com
E-mail:
info@hydroglow.com
Phone:
706-991-5108
Redi-Rig Tackle
- Get in the Zone! with Redi-Rig Release Floats & Instant Downriggers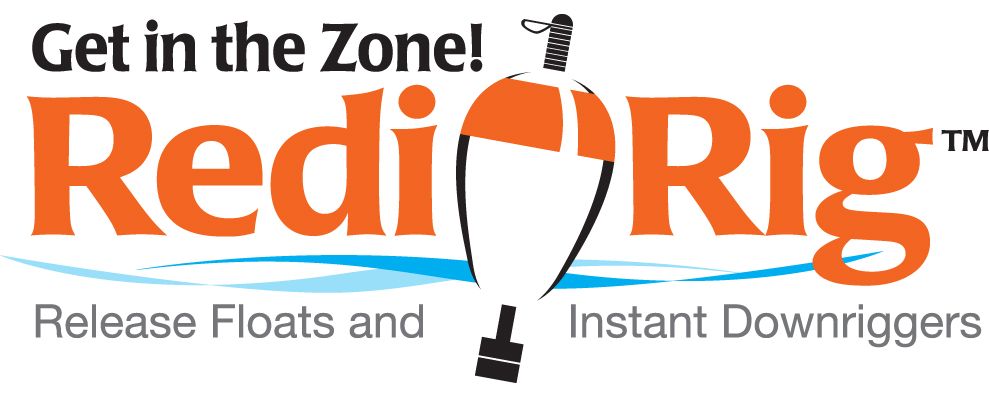 Designed with the angler in mind, RediRig has developed products that make fishing more fun by reducing the amount of time spent tying and untying tackle to your line. RediRig's patented release system is at the heart of all of our products and has allowed us to develop a wide variety of unique applications featuring our Release Floats, Planer Floats, and Instant Downriggers.
Website:
www.redirig.com/
E-mail:
contactus@redirig.com
Phone:
866.574.1380
Shad Crack by Striper Soup
- Stop breaking your back - treat your shad with Shad Crack!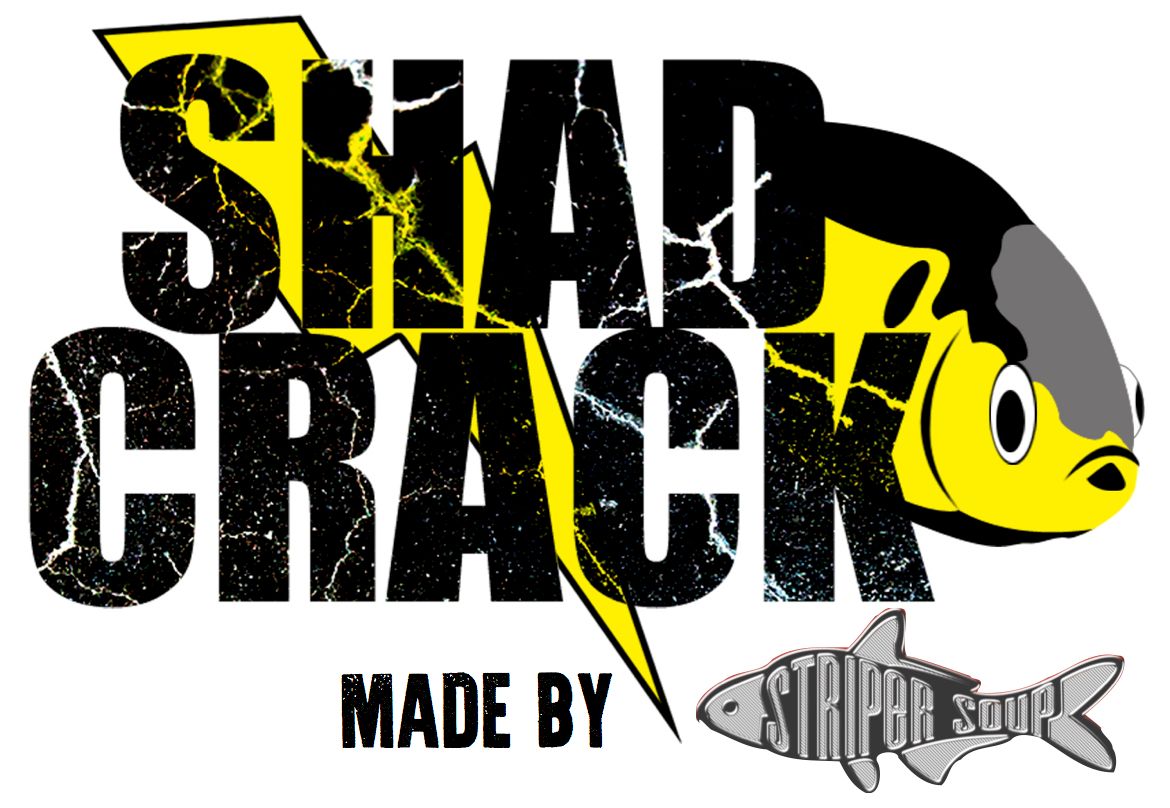 Shad CRACK was developed out of necessity. Created and formulated in the bowels of the "Shad Cave" at Striper Soup Bait & Tackle, Shad CRACK immediately proved its worth among local anglers. Even during the doldrums of summer, Anglers all over the country have been struggling to keep their shad and herring along long enough to use during the day. STRUGGLE NO MORE! This economical formula provides all of the electrolytes and pH buffering elements required to help maintain both fresh caught and store bought shad and herring. Utilizing this product in your bait tank, live well or bucket, will prolong the life of your bait for days, not hours.
Shad CRACK is proudly made in the USA in Acworth, GA on the banks of Lake Allatoona. and available in a 42 oz and 160 oz containers, treating 80 and 320 gallons respectively. Once you try it, your bait will be frisky AND addicted.
Website:
shadcrack.com
E-mail:
chef@shadcrack.com
Phone:
770-529-9601
Striper Sniper
– Offering a line of plastics, jigs, bucktails and spoons specifically tailored for striper fishing, Striper Sniper brings a new focus to
your pursuit of striped bass.

Striper Sniper Adventures, a successful fishing guide service, was founded in 2003 by Troy Roberson. The guide service promoted conservation, sportsmanship, and the fishing industry while helping anglers catch the challenging and ever-elusive striped bass. Troy quickly became recognized as a subject matter expert and has been featured on television as well as numerous fishing publications over the past 10 years. In 2010, Troy made a decision to bring his extensive knowledge of striper fishing to the tackle industry when he founded Striper Sniper® Tackle. Following the same success of the guide service, Striper Sniper Tackle has quickly established itself as a brand that fisherman recognize and trust. This can only be achieved by someone with 25+ years of striper-fishing experience who also understands the complex inner-workings of the industry.
Offering a full line of plastics and trolling gear - jig heads, hand-tied bucktails, umbrella rigs, flutter spoons, sassy shads and the deadly Striper Sniper Snake Worm, Striper Sniper has just want you need for your artificial trolling needs. The Striper Sniper® Snake Worm has been the #1 bucktail and umbrella rig trailer for over 25 years! The unique tail design creates a natural swimming action that triggers reaction strikes and sends stripers into a feeding frenzy. The Snake Worm is the ultimate trailer for your favorite bucktail, umbrella rig, spinnerbait, chatterbait, or buzzbait. Each Snake Worm is scent enhanced and comes in eight color options.
Zero in on your target with Striper Sniper!
Website:
www.stripersniper.com
E-mail:
fishing@StriperSniper.com
Smith Mountain Marine Electronics
– The only authorized Minn Kota and MotorGuide service center in a 150 mile radius of Smith Mountain Lake, Smith Mountain Marine Electronics can get you back on the water quickly when your trolling motor fails you. We're excided to have Ben McCall and Smith Mountain Marine Electronics join us as a Gold sponsor as well as sponsoring the Big Fish competition.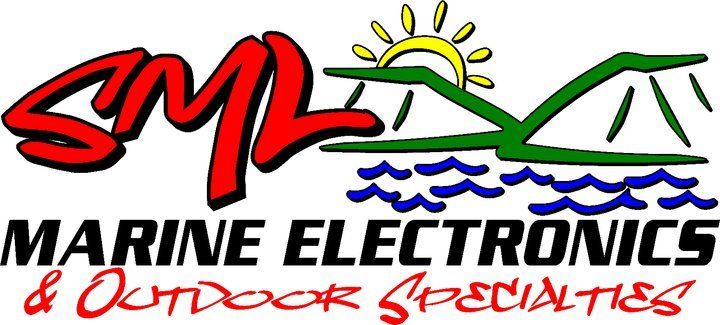 Smith Mountain Lake Marine Electronics is dedicated to helping our anglers spend more time on the water and less time waiting for service. We take our job seriously. We know when your trolling motor is down you're not on the water fishing. We work quickly to make your down time minimal. Most of the time we have your trolling motor tore down, diagnosed with parts ordered the same day you drop it off. If for some reason you can't make it to our shop we will gladly come to you.
We are the only MotorGuide and Minn Kota service center located at Smith Mountain Lake, VA. In fact, we are the only service center within a 150 mile radius of Smith Mountain Lake. Authorized dealers for Minn Kota, MotorGuide, Hummingbird, Lowrance, Cannon and Garmin we offer complete lines at our shop just minutes from the shores of Smith Mountain Lake. Additionally, we take used Minn Kota and MotorGuide trolling motors on trade to help offset the cost of a new one.
In addition to offering warranty repair services we offer installation services for all the products we carry and boat detailing services for both the boat rental companies and individuals alike. We install everything that we sell and more. Whether you need some rod holders installed, accessory lights, a new Minn Kota trolling motor, or the whole works... we can handle all of your boat accessory installation needs. We have installed thousands of trolling motors, accessory lights, rod holders, fish finders, bait tanks etc. etc. We work directly with our customers to make sure all installations are thought out carefully to get the best location for installation. We are excellent at hiding wires and installing accessories with future repairs in mind. If we install it, it won't be a hassle to upgrade or repair your accessories in the future.
Website:
www.smlmarineelectronics.com
E-mail:
smlmarineelectronics@yahoo.com
Phone:
(540) 719-1549
Tim Wade Custom Cast Nets
- Regardless of the net that is "perfect" for you, Tim Wade can customize every aspect of the net to your liking. Catch your bait with a piece of quality, hand-made workmanship!

Any successful live-bait striper fishing trip starts with catching the right bait and catching the right bait requires the right cast net. As anglers, we take pride in our equipment - our rods, reels, boat - and you should take the same pride in your cast-net. Tim Wade of West Melbourne, Florida, has been building cast nets for over 43 years and knows the ins and outs of what makes a quality net that works in a variety of conditions. If you know what you want, Tim Wade and his team can deliver a net to your exact specifications - or give Tim a call, discuss your needs and he'll recommend just the right net for your target bait size and catching depths.
It makes a difference when you catch your bait with a hand-crafted net.
Phone:
321-729-9537
Yamaha Outboards
- With their wide range of reliable outboard motors, you'll be sure to get to the fish and back to the dock safely when you have a Yamaha Outbound on your transom.
Website:
yamahaoutboards.com
Silver Sponsors:
Rock Creek Planer Boards
– Get your bait to the fish and your fish to the boat with Rock Creek Planer Boards!

Bayside Marina & Yacht Club
- Bayside Marina & Yacht Club is a full service marina, located at Smith Mountain Lake, on Becky's Creek (Marker R26).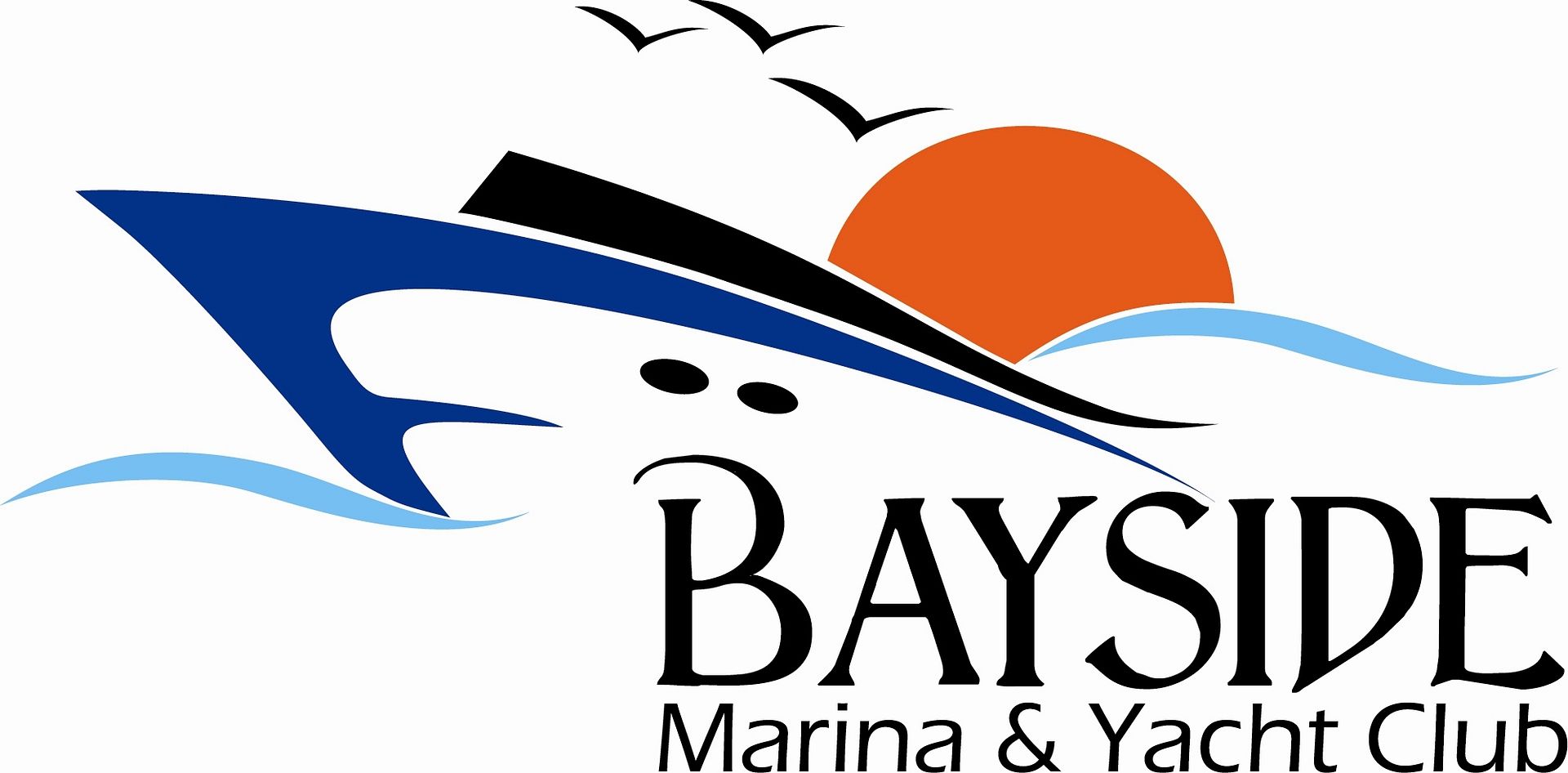 Blue Ridge Siding, Inc.
- Check out Blue Ridge siding for your siding, window and other building and home improvement needs.
Dannco Live Well & Bait Tank Aerators
- Let 'em Live! Dannco, LLC offers various configurations of venturi aerators to supercharge your bait tank or live-well with highly aerated / oxygenated water, ensuring the friskiest of bait.

Joe's Pizza & Italian Restaurant
– Hungry? You won't be after you visit Joe's for the Italian buffet & some of the best Italian food around SML.
Hot Shots
- When the fish aren't biting, some blow off some steam with a cold drink, some good food and a round of Putt-putt at Hot Shots.
Richmond Signs & Design Services
- YOUR SOURCE for signage ... Providing Richmond with Signs, Vinyl & Truck Lettering ! We also provide Boat Lettering, Graphics, Car & Window Decals, Wraps, Graphic Design, Logo Design, Digital Imaging, Murals and much, much more !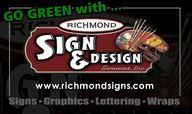 Smith Mountain Striper Club
The "Striper Club" is a non-profit organization committed to the preservation and enjoyment of the land-locked Striped Bass population in the freshwaters of Virginia, focusing on Smith Mountain Lake.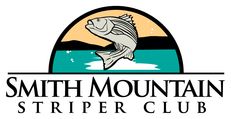 Tournament Supporters
Advance Auto
Krogers
Capps Home Building Center
Pizza Pub